When reconciling a period, the system is performing two levels of reconciliation:
--1st. Current Period (Beginning Balance + Net Activity = Ending Balance), and
--2nd. History-to-Date


This help page focuses on running the reconciliation and having the system prompt you to allow for a 'System Generated Balancing Entry'. If you've 'passed' the first test and now are prompted with a window similar to (below) - you're in the right spot.




Let's examine the Reconciliation Wizard.
Confirms the period.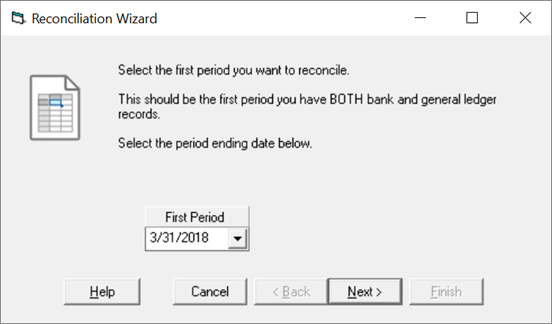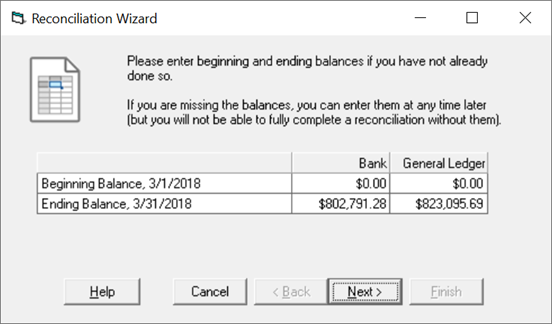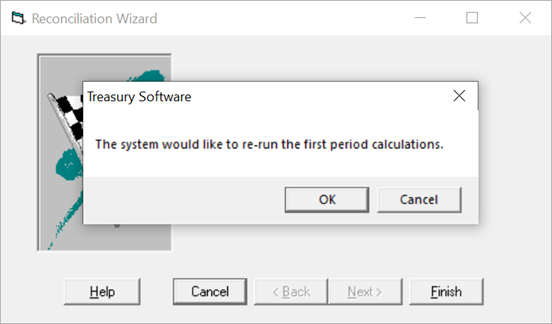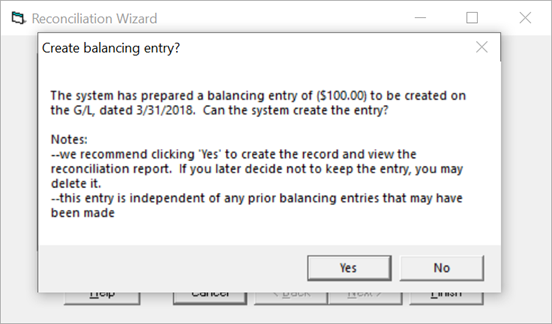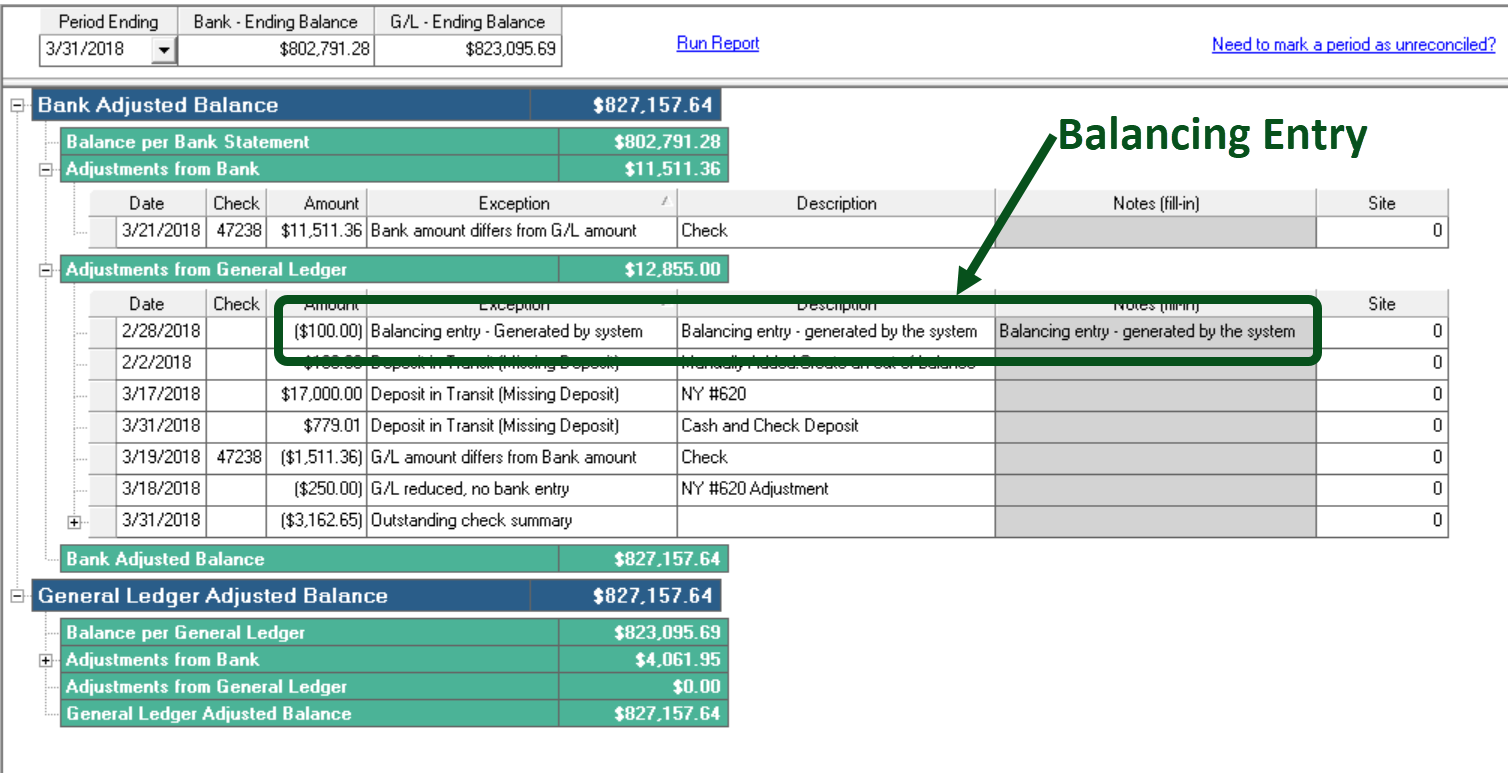 How is the System Generated Balancing Entry created?