While the bulk of records should be imported as files for maximum accuracy and efficiency, there can be situations where entering a record manually is a better choice.
For example, to create a one-time payment for a vendor, it may be easier to input the information directly than to enter it into a file and then import the file.
Manual Records screen
From the main menu, select Edit, than Add Record(s). The New Record screen will be displayed.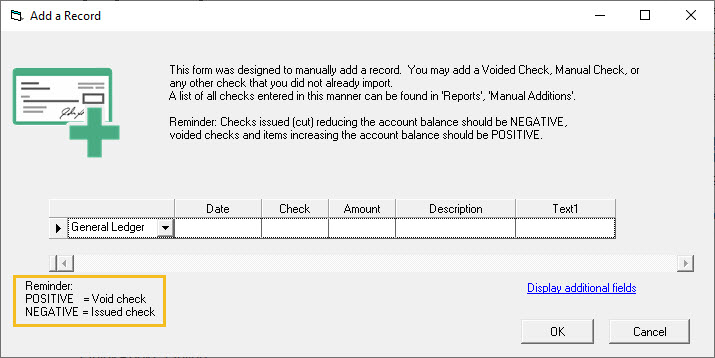 Basic Information
All fields are required.
| | |
| --- | --- |
| Date | Select the date the requested processing date. Note: You cannot force a same-day transaction by using the current date. Contact your bank for their exactly time frame. |
| Check | The check number. |
| Amount | The amount of the check. |
| Description | The description of the check. |
Click OK.