There can be situations where it is better to enter a record manually.
To add a single check to your Bank Positive Pay file, it may be easier to input the information directly than to enter it into a file and then import the file.
Manual Records screen
From the main menu, select Edit, then Add a Record.
The Add a Record screen will be displayed.
Note: When entering a check that was disbursed, remember to enter a negative amount.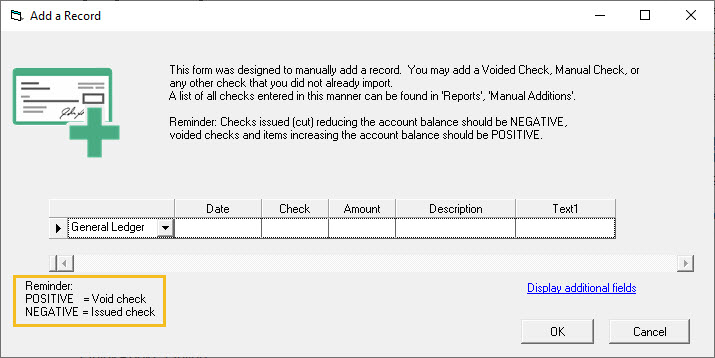 Basic Information
All fields are required.
| | |
| --- | --- |
| Date | Select the date of the transaction. |
| Check | The check number. |
| Amount | The amount of the check. |
| Description | The payee name on the check. |
Click OK.