Recurring Transactions are those transactions which you may want to use over and over again. To begin, make sure you have entered in your Profile information manually, or have imported Profiles from an Excel or CSV file. [Please visit 'Profiles' for more information on creating Profiles.]
Set up
After you have created your Profiles, from the main menu in Treasury Software, select the 'Profiles' tab > 'View /Edit'.
Select a Customer, Employee or Vendor that you want to create a recurring transaction for (row should be highlighted in blue) and then click Edit Record.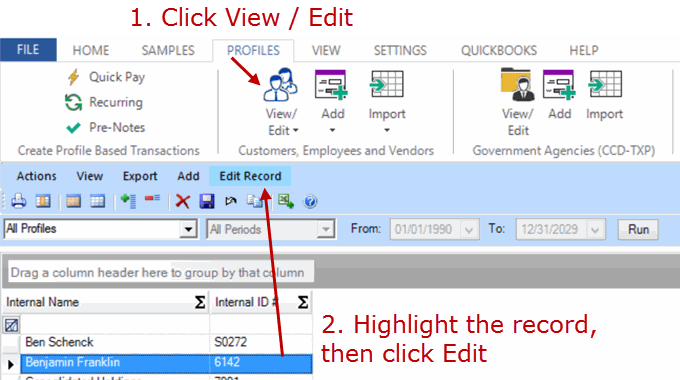 Click on the 'Recurring Transactions' tab.
Enter the Amount and indicate whether it's a Debit or Credit.
If you're not using Groups, you can click Save now.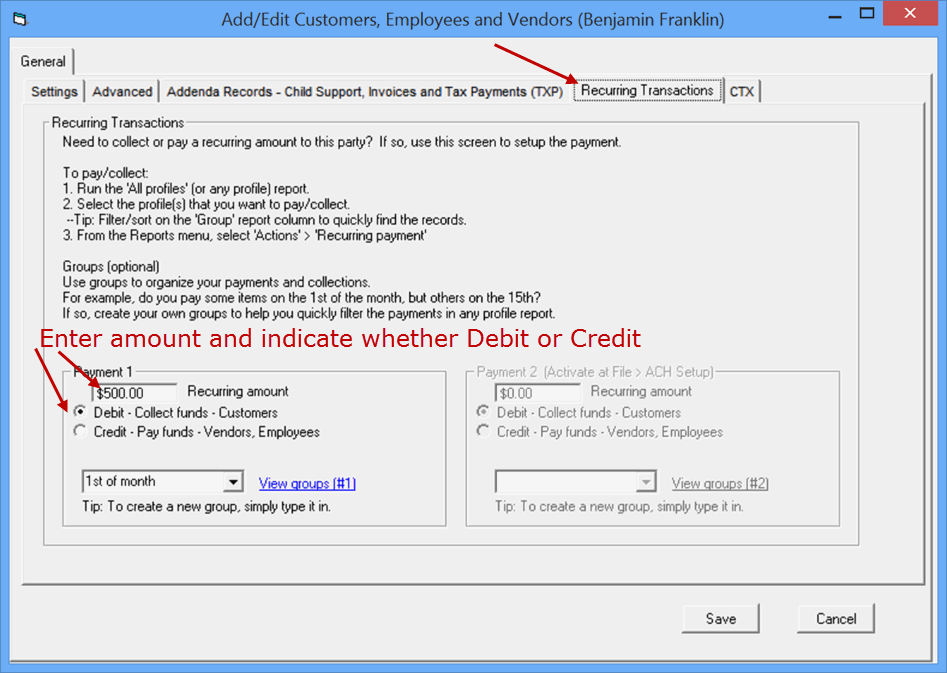 Groups for recurring transactions
We highly recommend using Groups for recurring transactions. This enables you to batch and process multiple transactions at a time.
For example, a number of credit unions use this feature to collect payments from their clients. Some payments are due on the 1st of the month, others the 2nd of the month, and so on.
Below, as an example, are some transactions that are recurring each month. Note that each has been assigned to a Group.

Click Profiles > Recurring.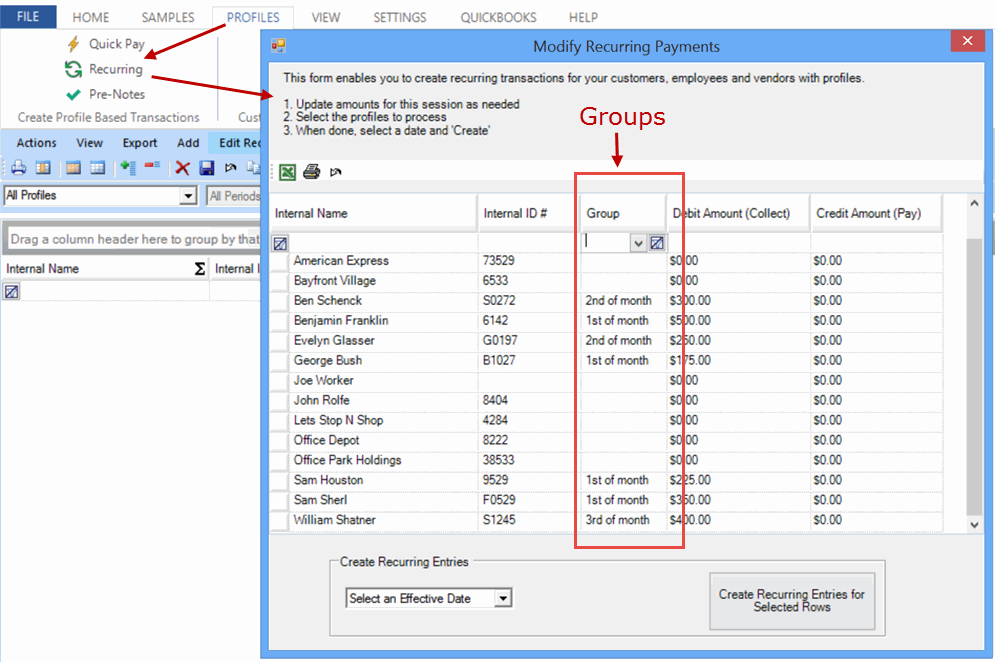 How to batch and process all records in a Group
Click on the down arrow key and select the Groups/filter you want to create transactions for.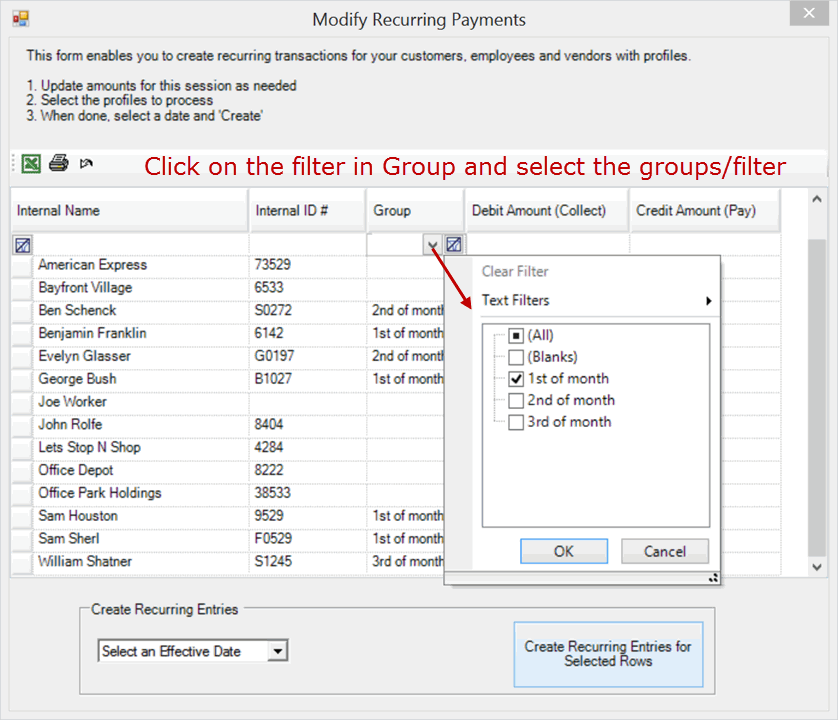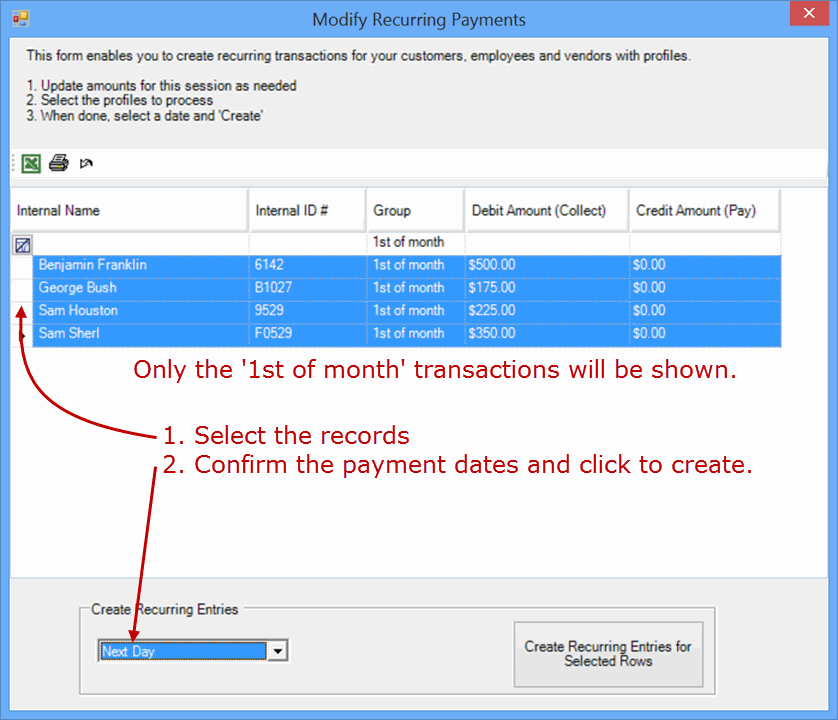 A confirmation window will display telling you the number of transactions that will recur and the total amount to process. Click OK.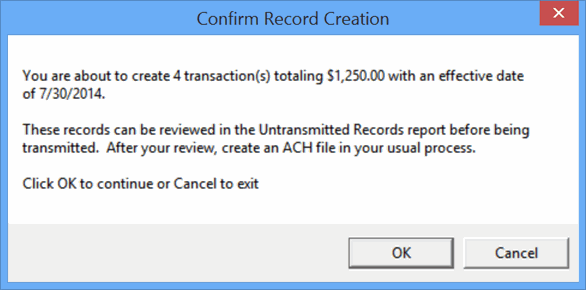 An additional pop-up window will show and click OK.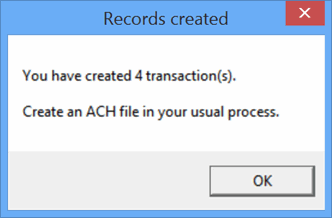 Finally go to the Home page of Treasury Software under your account and click on the Create ACH File icon.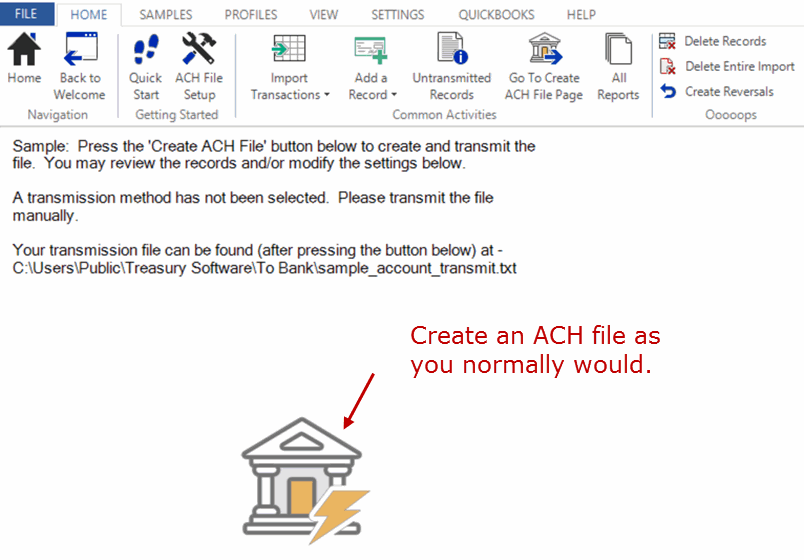 Setting up Groups
When you're editing the Customer, Employee or Vendor record, you can enter the Group in the lower left corner. You can type in a new Group name if it is not shown in the dropdown.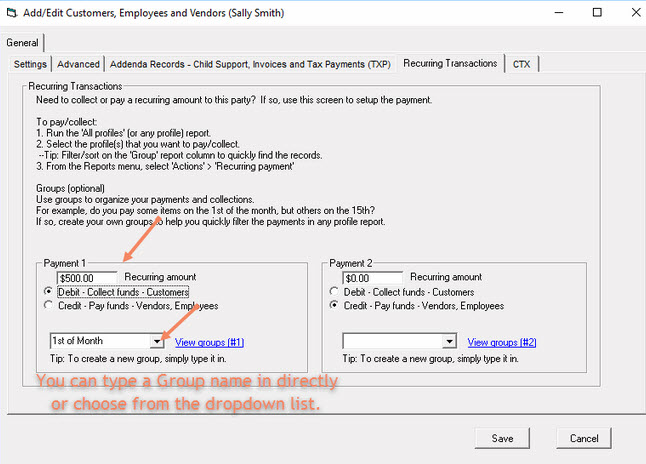 Tip: Refresh if you don't see the Group name.
Click Save when you're done.