To purchase a license for Treasury Software, please visit our website--treasurysoftware.com.
Click on 'Pricing/Buy' and then choose the software product you wish to license.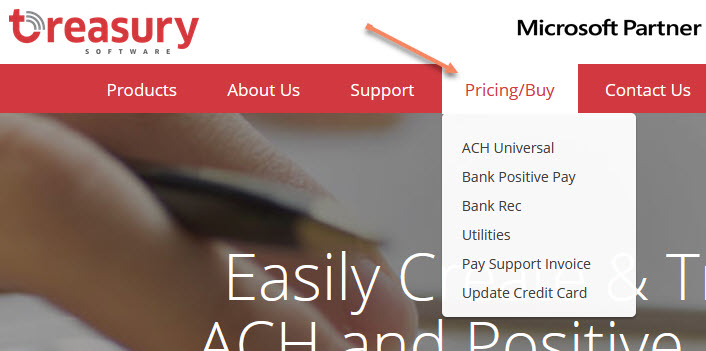 Once you click on the product, you'll be taken to a page with the license options. There are three different platforms available for licensing:
PLATFORMS:
- Desktop (for a single user),
- Workgroup (can share a database with other users <SQL Express>), or
- Enterprise (can share a database with others <requires SQL Server>)
In addition to the platform, there are different feature sets, or editions available. You can find a link to Compare Editions at the bottom of each product's licensing pages.
EDITIONS:
- In ACH Universal: the Standard, Corporate, or Advanced (Processor) edition.
- In Bank Positive Pay: the Standard or Corporate edition.
- In Bank Reconciliation: the Standard, Workgroup, or Advanced edition.
You'll choose the platform and edition, and then click on the green button to 'Buy'.
It will then be 'Added to Cart', and you'll complete a checkout process.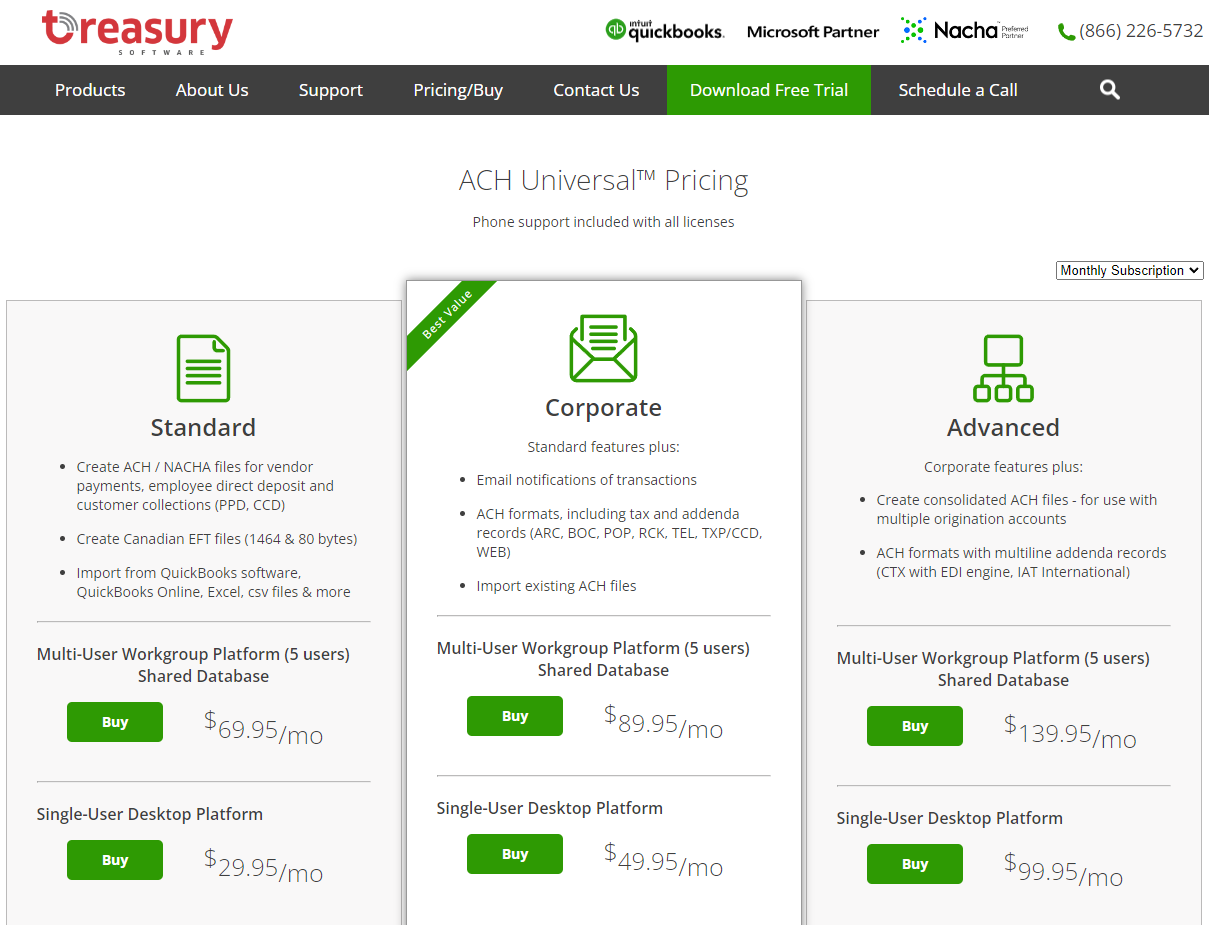 Once the order is submitted, a license will be emailed right away.
In the software, you'll click on File->Enter License Codes, fill in the License ID and License password that were provided in the email, enter your email address, and 'Click to Register'. Your data and settings will be preserved.
Once authenticated, you'll be asked to close and re-open the software.