There are several different options to prevent issued checks from coming over to ACH Universal.
1. If a vendor/employee is never going to receive ACH payments, you can delete the banking information from their profile. This prevents ACH Universal from 'pulling' the transaction to the integration window.
2. Some like to identify which payment method to use in QuickBooks by including a special character (e.g., *) on the vendor/employee name to identify easily which payment method they receive in the Pay Bills screen. That way, when all vendors come up, it is easy to identify by name which bills to pay first by ACH, and which bills to subsequently pay by check. (If there are other third party applications integrated with QuickBooks, we do not recommend making changes to the names.)

ACH Universal has a 'write-back' option in the QuickBooks Integration Settings so a reference number will automatically be assigned to payments via ACH (e.g., ACH101, ACH102, etc.). When paying bills in QuickBooks, mark to 'Assign check number' so these reference numbers will automatically populate the bank register transactions.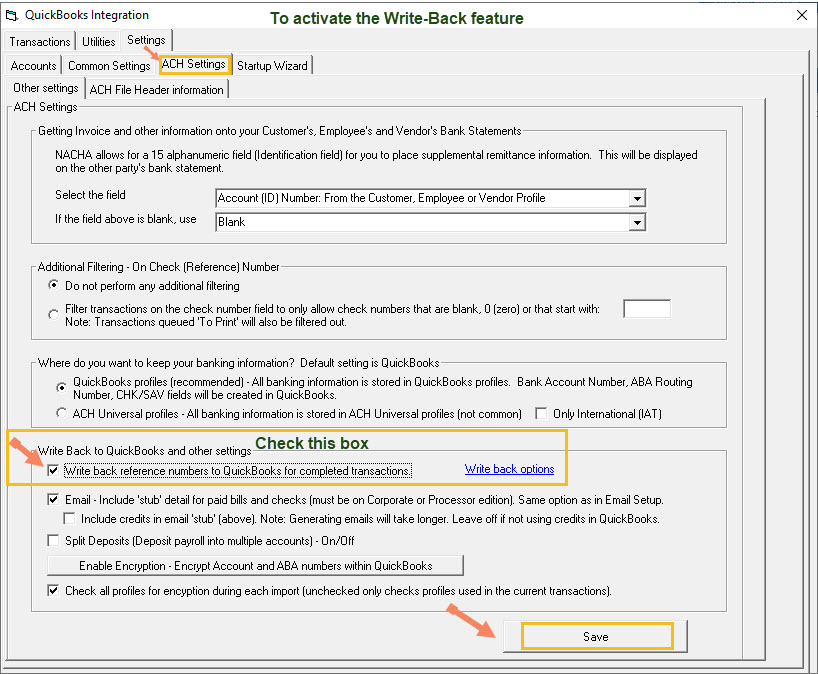 3. If you are issuing checks and ACH payments to vendors and employees, and a check transaction transfers to ACH Universal in the integration, you will see the check reference number. Highlight that row so it turns blue and click 'Do not send (permanent)'.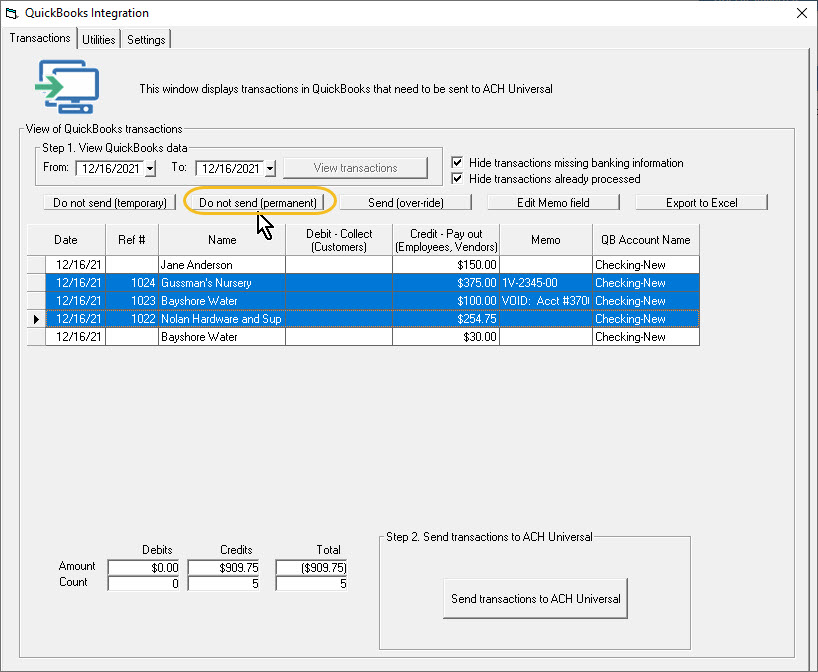 4. Some employees receive checks for expense reimbursements, but they also receive ACH payments for their paychecks. In this case, it is possible to set up two different Accounts Payable in your QuickBooks Chart of Accounts--one titled "Accounts Payable-Checks" and one titled "Accounts Payable-ACH". When entering bills or writing checks, at that time you will choose which A/P account it will be assigned to for that payment batch.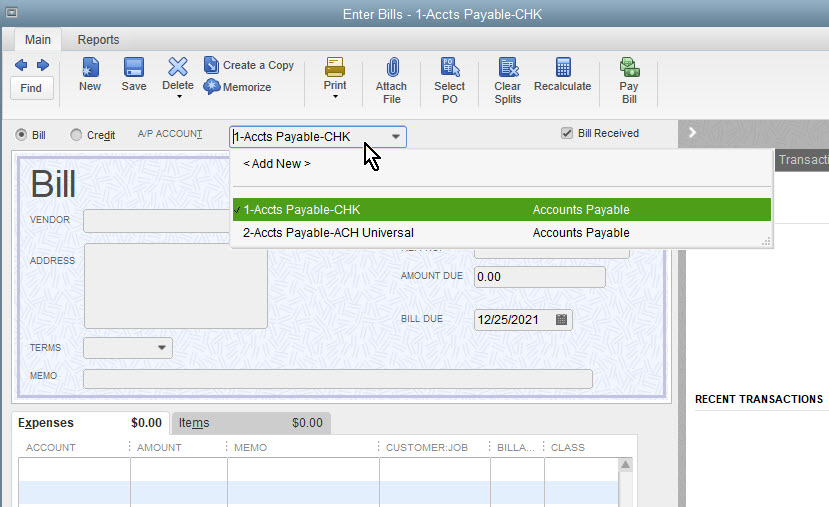 You will pay bills twice--once for ACH processing, and then once for checks to print.