If you want your Vendor or Customer to receive an email with information similar to the sample below, you will need to follow these steps: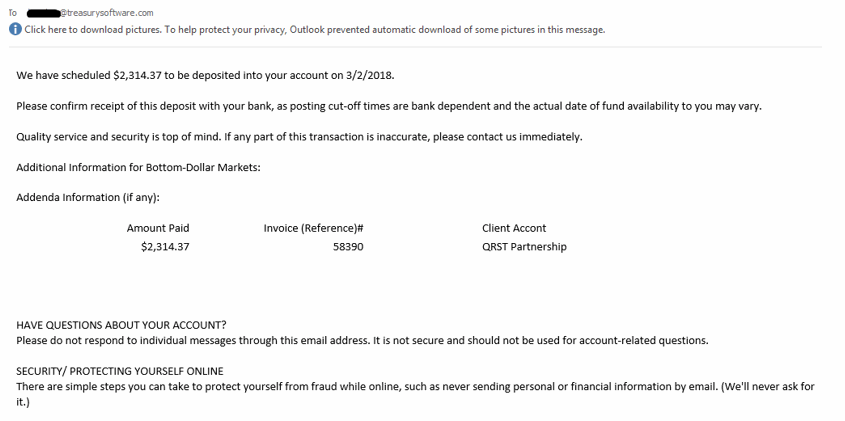 --You must have the Corporate or Processor level of ACH Universal.
--You must turn on Consolidation. To do that you need to select the ACH Setup icon on the main page and go to Screen 7 of 7 (by clicking through the 'Advanced' sections). Then, select the ADVANCED tab on Screen 7, and then select the GENERAL tab. This is where you will turn on Consolidation.
--Then you will want to setup your email by selecting from the 'Home' tab> Email Setup, and then go to screen 5 of 6 and select the ALL OTHERS USERS tab. Select the COLUMN HEADERS/DISPLAY tab. Name your column headers that will go in the body of the email. There is one thing to remember: the items inside the RED box must match the column-header mapping in the import wizard, so choose wisely.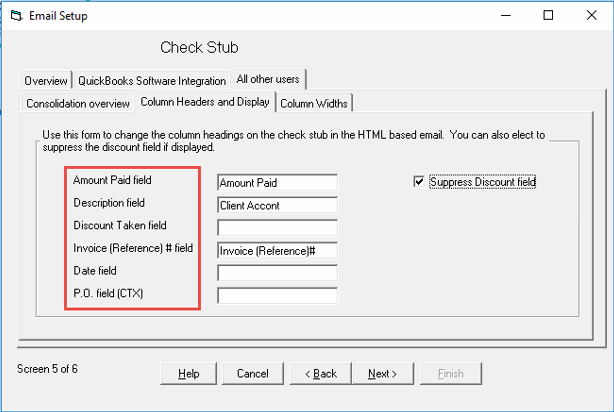 --Then, setup the mapping of the column headers properly after importing your file. (See the screen shot below.)

--Once you finish your import process and create the transmission file, the client will be happy to see the detailed information you provided in their email.