During the initial integration with QuickBooks, ACH Universal creates three custom fields on Customer, Vendor, and/or Employee profiles for storing the banking information.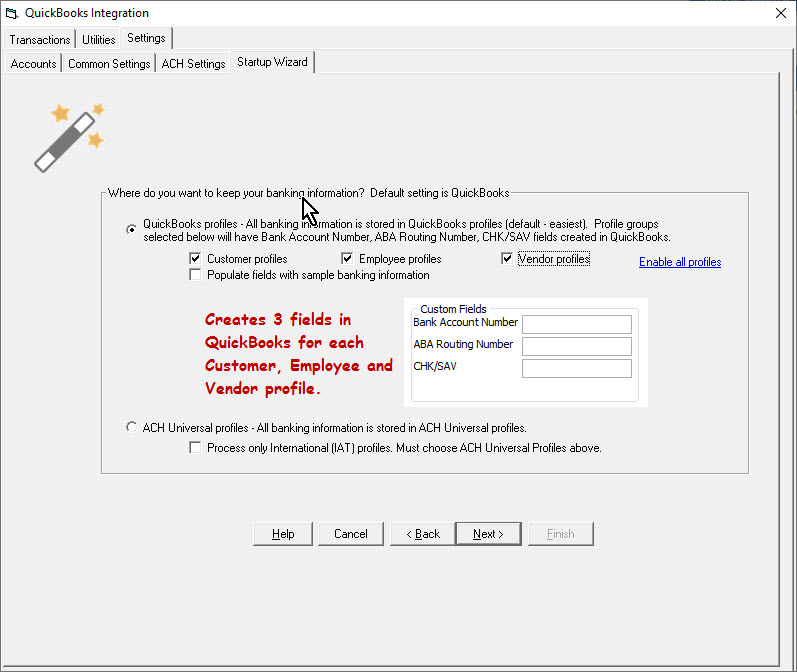 After completing the initial integration wizard, you will need to open up the profile in QuickBooks and enter the banking information for that individual/entity. These customer fields are found on the 'Additional Info' tab on the profile.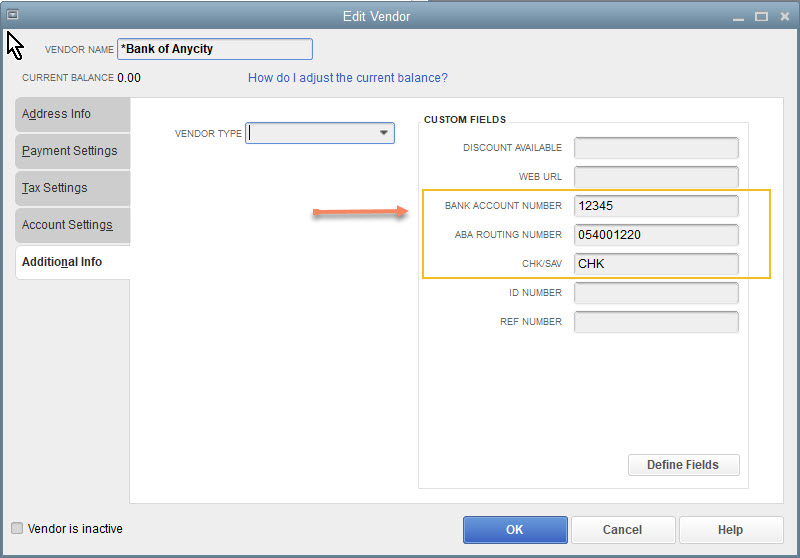 NOTE: QuickBooks profiles cannot have more than seven custom fields for the ACH Universal integration to work. If more than seven fields are populated, you can click on 'Define Fields' to see if any are not being used, and can be unchecked (removed) from the list.
Intuit and QuickBooks are registered trademarks of Intuit Inc. Used with permission.