Note: The Multiple Origination feature of Bank Positive Pay requires the Corporate edition license.
If your Excel/csv file contains the account numbers (looks like this) - it's relatively easy.

Setup
From the Settings tab > Transmission Options > Transmission File Format tab
--Select 'Multiple Accounts' option (radio button)
Click close when completed.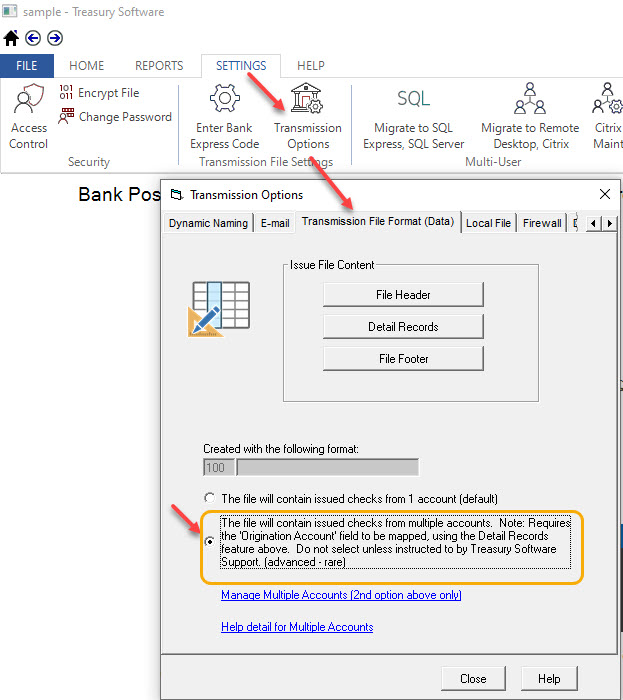 Import Mapping
During the import process, select the field containing your account numbers and then map it as 'Origination Accounts'.
Complete the import as usual.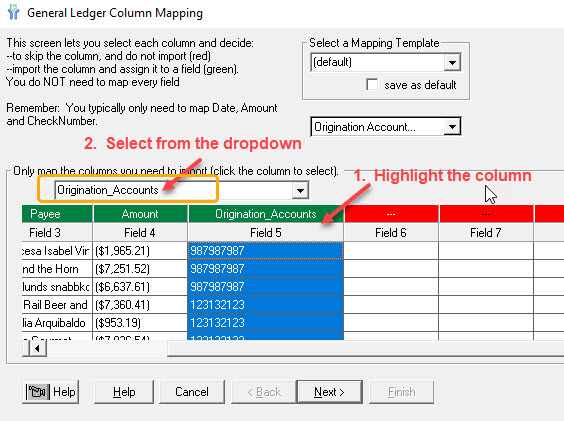 This is a one-time mapping process. All future imports will pick up the data as indicated.