Follow the steps below to delete a transaction or group of transactions.
From the Home tab select 'Delete Records'.
Select the transactions (yes, you can select multiple records) to be deleted by clicking on the triangle at the far left and the row will turn blue. If deleting another record, hold the Shift key and click on the next record to turn it blue as well--and then click the red 'X'.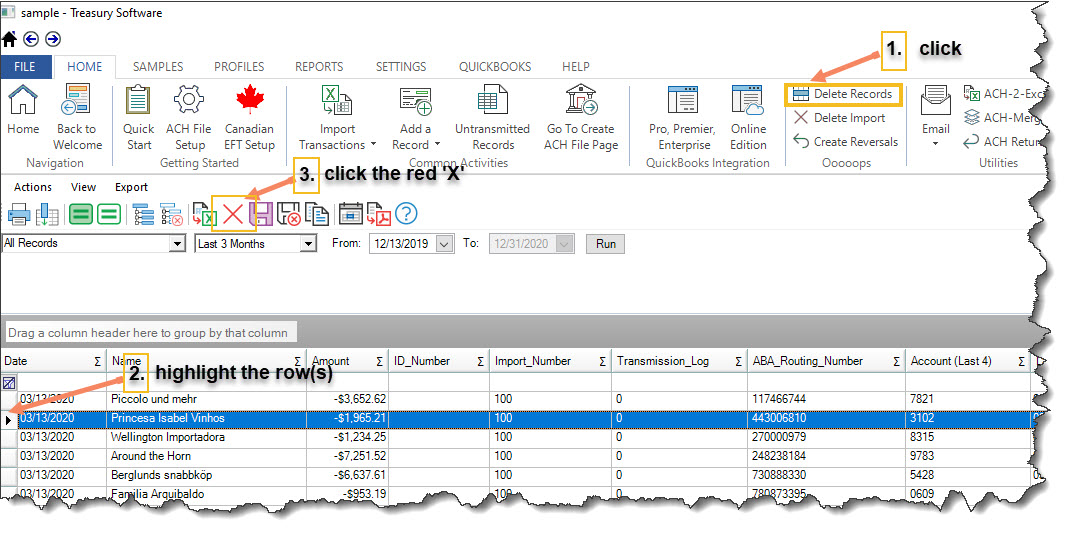 Click Yes to confirm the deletion, No to cancel.