Once the initial integration has taken place, each time you enter ACH Universal the program will automatically open to the last account you were working in.
Click 'Online Edition' in the toolbar and enter a date range to bring over the transactions from QuickBooks Online.

Once all Profiles have ABA/Routing and Account numbers, you'll check the control totals for accuracy, and then "Create ACH File".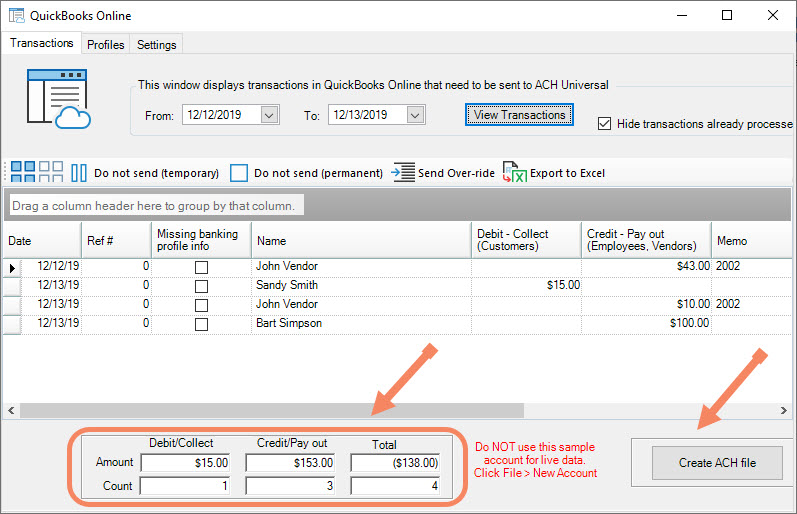 When you click "Create ACH File", you will be creating a TXT file that will look similar to this:
(There are various formats available and your bank should provide their formatting requirement.)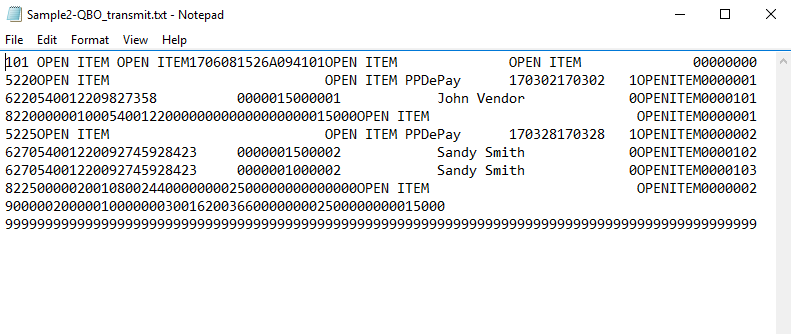 Then, you will login to your bank's website and upload this file, or transfer the file per your bank's instructions.