Download
Download ACH Universal from our website at
https://www.treasurysoftware.com/ach/download.aspx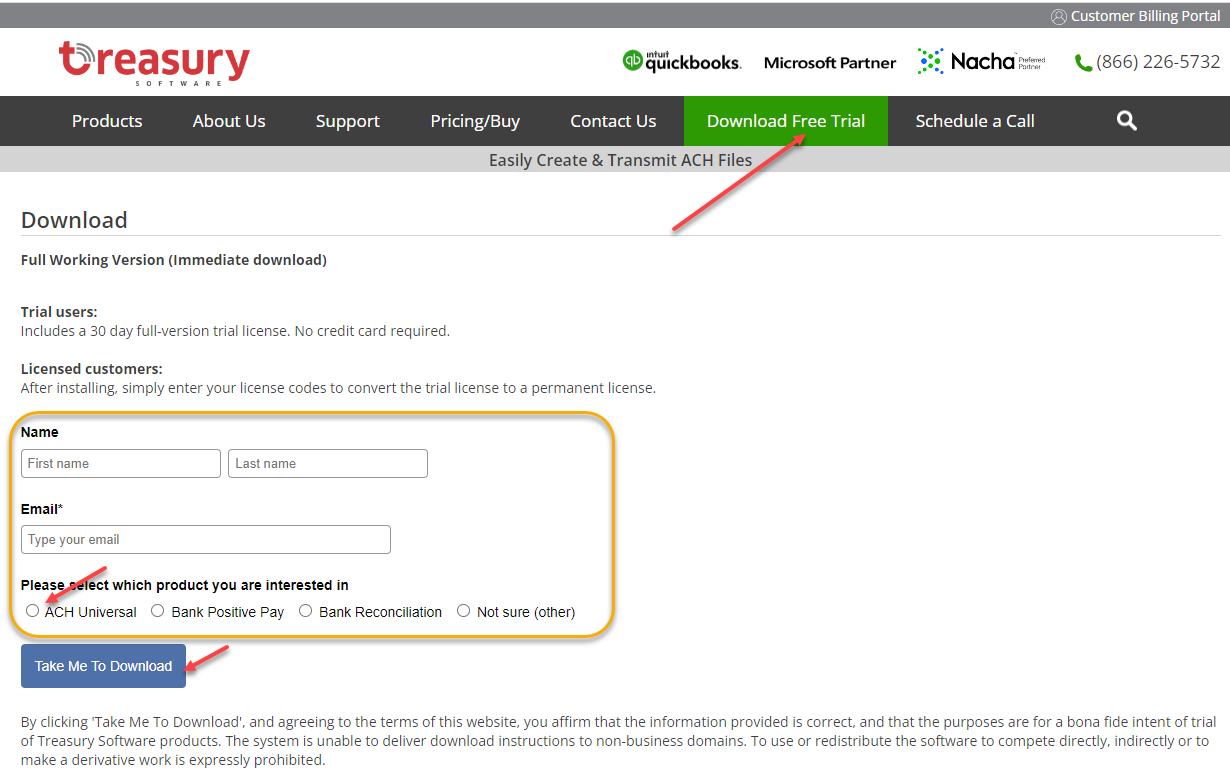 When prompted, save this file to your Desktop. The file is approximately 85 MB.
Install
After the download is complete, double-click the file to begin installation.
Proceed through the installer.

For detailed assistance, please visit our Support Center at http://www.treasurysoftware.com/Support/support2-Install-Center.aspx.

Once the installation is complete, you are ready to begin using ACH Universal.
The 'Getting Started' instructions and User Manual may be found here:
https://help.treasurysoftware.com/hc/en-us