On occasion, a Citibank user will be asked to create a file that is NOT in NACHA format. (See the attached specifications.) It is likely they need the "Global", or CDFF, format.
To enable CDFF format, Click on the 'ACH File Setup' icon.
Click through all 'Advanced Setup' and 'Advanced' sections to get to Screen 7 of 7. At the top are tabs. Scroll right to find the 'Advanced' tab.
In the 'Advanced' tab, choose the sub-tab 'Non-standard adjustments'.
Click the blue link 'Citibank - Show Options'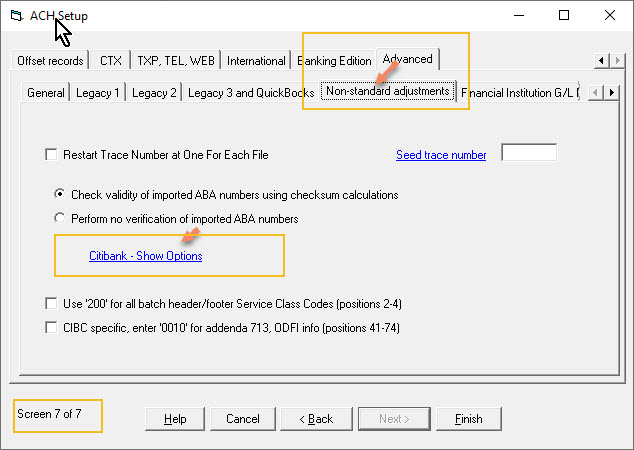 Once the blue link is clicked, you will see this screen.
Check the box to Activate the format, and enter your Citibank Account Number. The other settings remain unchanged. Click 'OK'.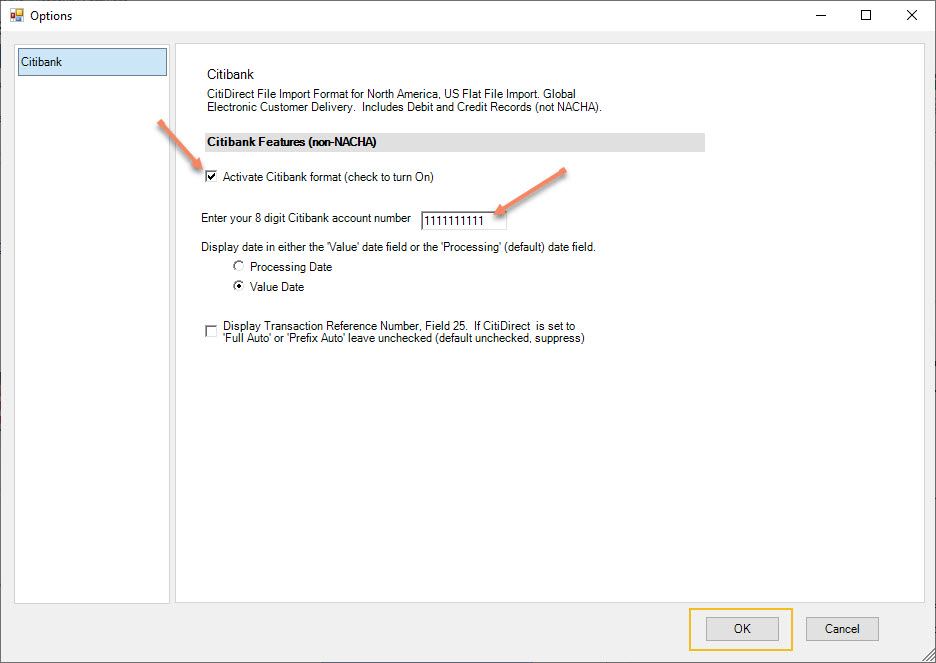 You'll then click 'Finish' in the ACH Setup. The format will be set for the import of data.