From the 'Email Setup' icon in your ribbon bar, activate the email feature.
You will go through all 6 screens until 'Finished'.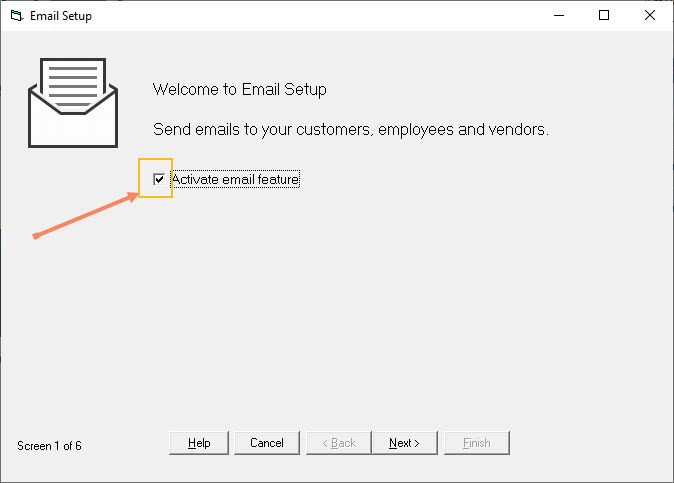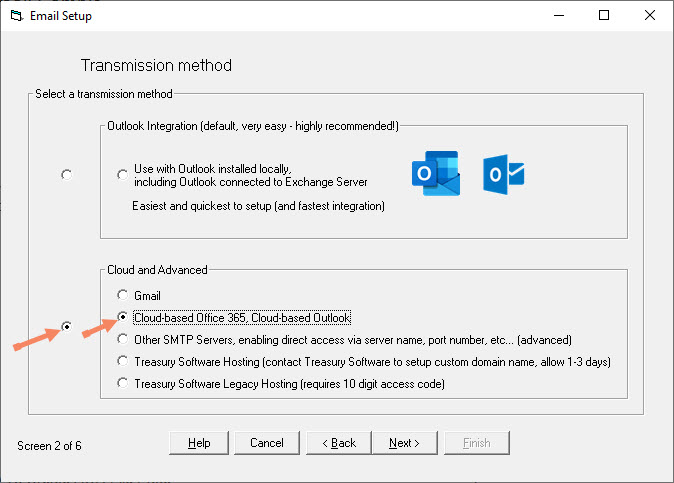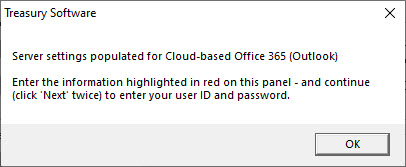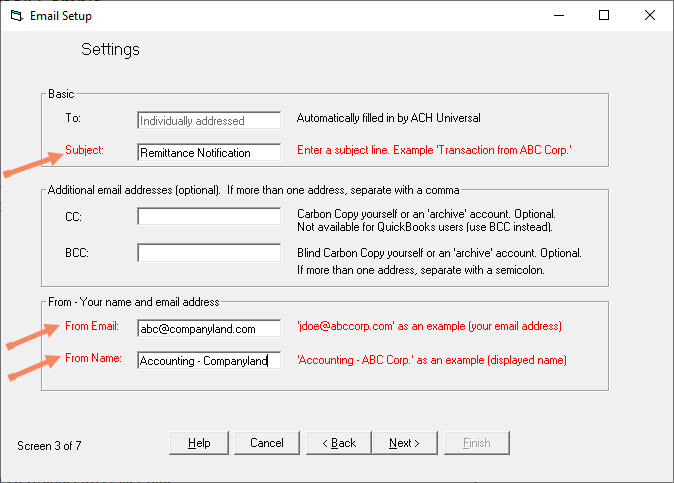 (Screen 4 shows you the two email template samples -- one for debits [collections], one for credits [payments]. These email templates can be customized, but you will want to keep all tags shown with brackets.)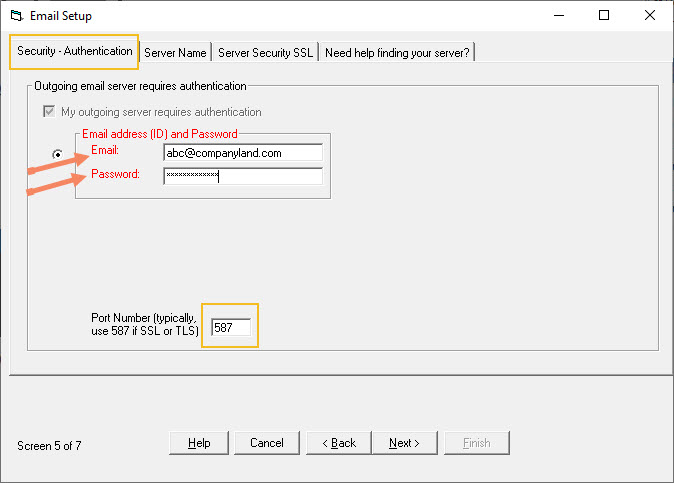 On Screen 5, you'll go through each tab at the top. At the 'Server Name' tab, be sure 'smtp.office365.com' has been entered.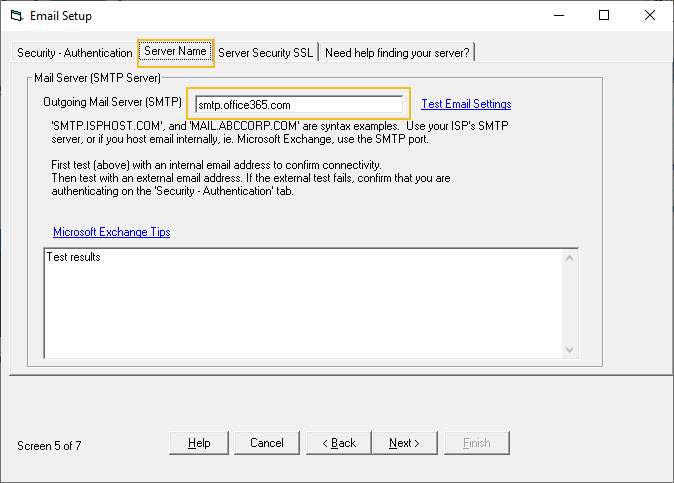 On the 'Server Security SSL' tab, be sure to check the box ('Using a SSL...')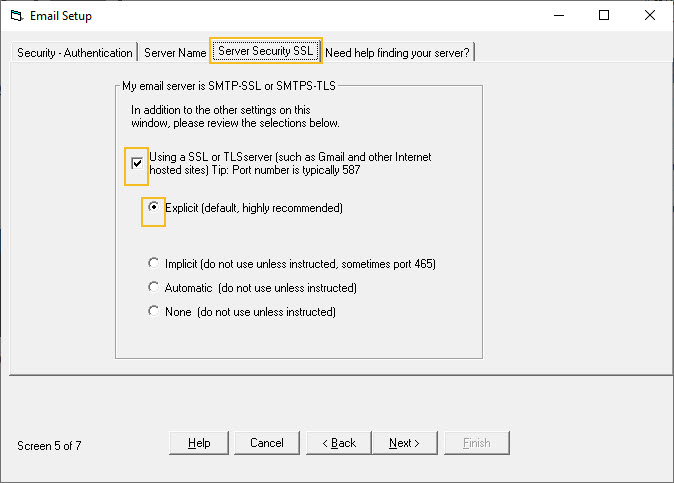 The Check Stub detail will migrate over from QuickBooks automatically.
Non-QuickBooks users will click on the 'All other users' tab on Screen 6, then click the 'Go to on/off switch'--and check the box to Consolidate.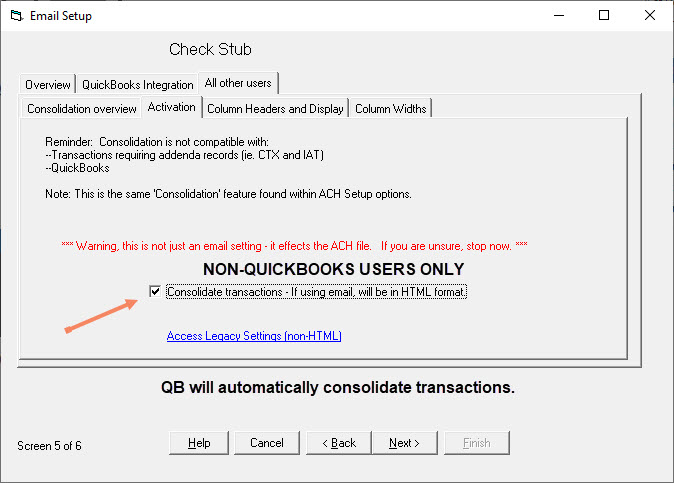 QuickBooks users will not need to check the 'Consolidate' box -- all transactions will automatically consolidate the QuickBooks check stub detail.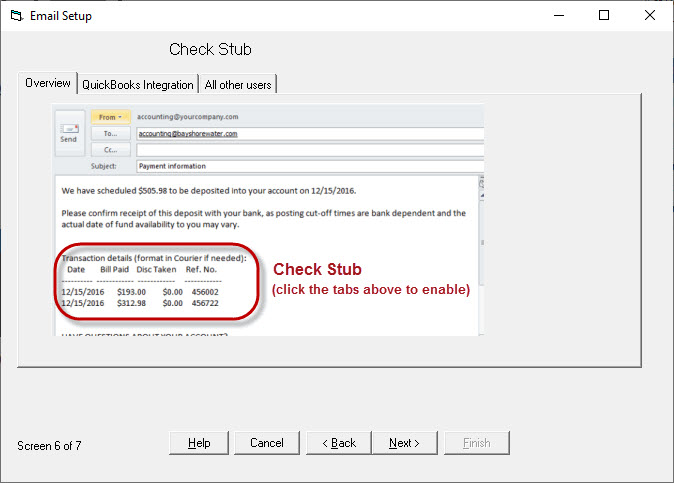 If sending emails automatically, they will go out as soon as the ACH file is created.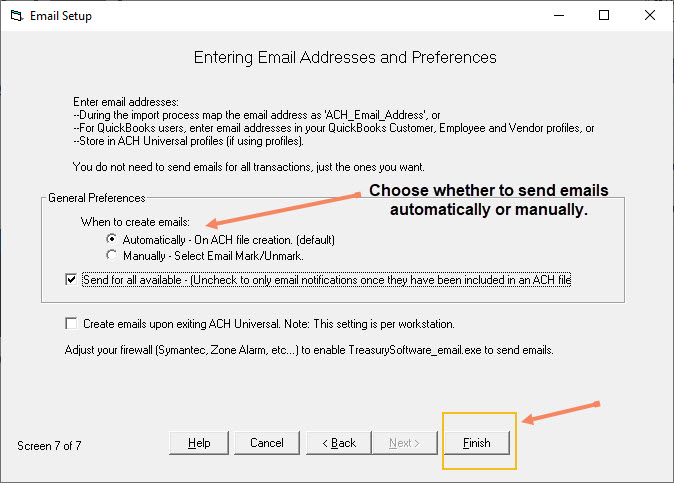 Once you click 'Finish', you're all set!
If you go back into the setup to make any changes, be sure to continue through all Screens until you click 'Finish' so the changes will be saved.