Reports are only useful if they can be interpreted quickly and accurately. It is both cumbersome and error-prone to be forced to scroll through tens or hundreds of records looking for certain ones.
Bank Reconciliation allows you to group report data on many different fields to see a breakdown by category.
In the sample below, Report Creator is showing the Unmatched items report (which is period sensitive), and the data is grouped first by the origin (Bank or G/L) and then by the Period. This means that all of the records are classified into two groups: Bank or G/L. Next, still inside the respective groups, each of the records is ordered by chronological Period.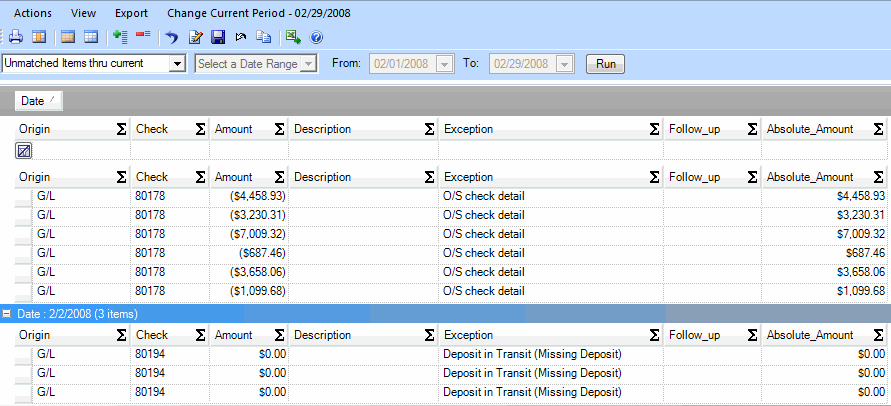 To create or remove a grouping
Creating or removing a grouping is as easy as dragging the column heading to the grey bar or dragging it back to the grid.