Pre-notes are transactions containing zero-dollar amounts.
A pre-note is considered a test transaction that is sent before the actual transaction is transmitted to the bank.

This help page covers Excel/csv file created pre-notes -as well as profile (manual) created pre-notes.
QuickBooks Online uses profiles (and this page).

For QuickBooks, see QuickBooks Pre-Note
Creating a Pre-notification
When importing transactions as a file, ACH Universal will treat all zero-dollar amounts as pre-notes. It will create a debit or credit pre-note based on your default selection during the Account Setup.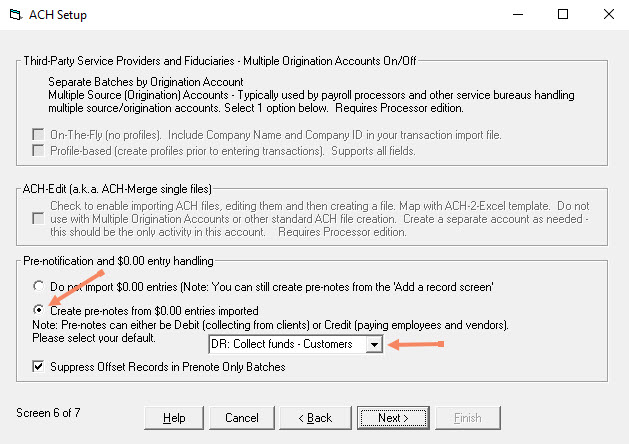 File Level Import
In creating a pre-note, you can import or enter all transactions as you normally would.
Manually Entered Pre-notification
Similar to transactions, a pre-note can also be entered manually.
From the Home screen select 'Add A Record'.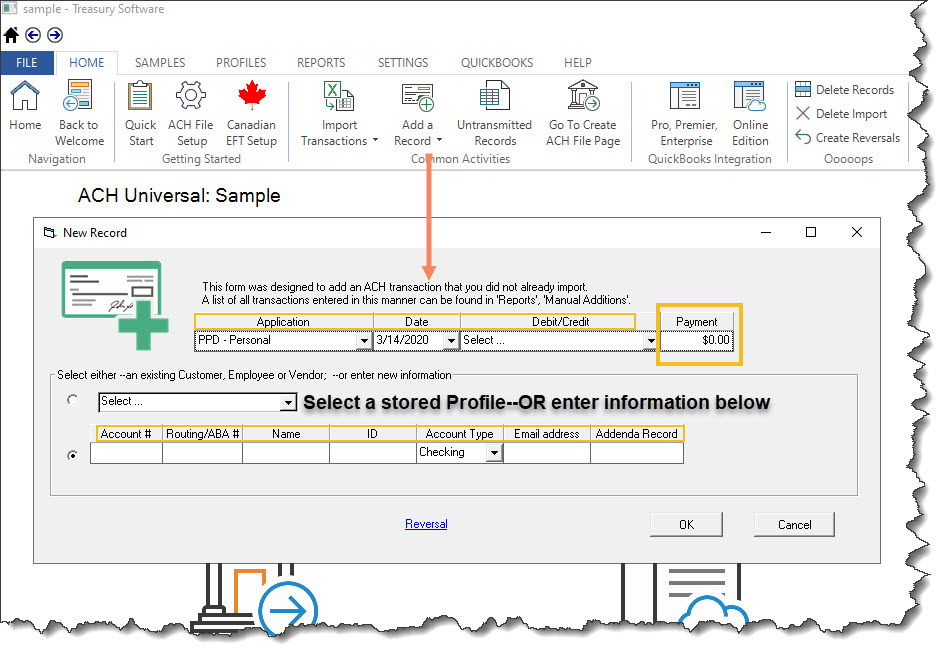 Fill out all fields exactly as you would for a dollar transaction, except the amount must be $0.00. Click OK. A dialog box will be displayed to confirm that you intended to create a pre-note. (This is to verify that the amount was intended to be zero and was not left blank unintentionally). Click 'Yes' to create the pre-note.
You can import or enter all other types of transactions as you normally would.
During transmission, on the 'Transmit to Bank' screen you will see the number of pre-note transactions listed in the summary information in the 'Pre-Note' column.