I just ran the Reconciliation Report and got this. What does this mean? What do I do now?

The system first wants to confirm that you're in balance for the current period, in that
Beginning Balance + New Activity = Ending Balance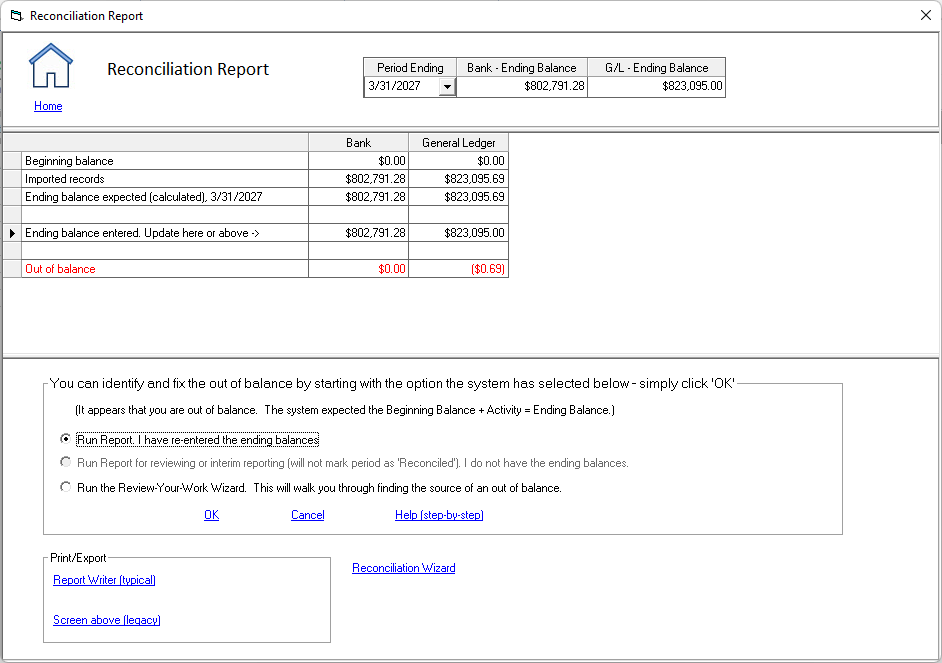 If the above screen is being displayed - you are out of balance for the current period.

Next steps:
1. Confirm your beginning and ending balances.
Your bank balances should match the balances on your bank statement, and the G/L balances should match your General Ledger.
To confirm and/or update - select the top option and click OK.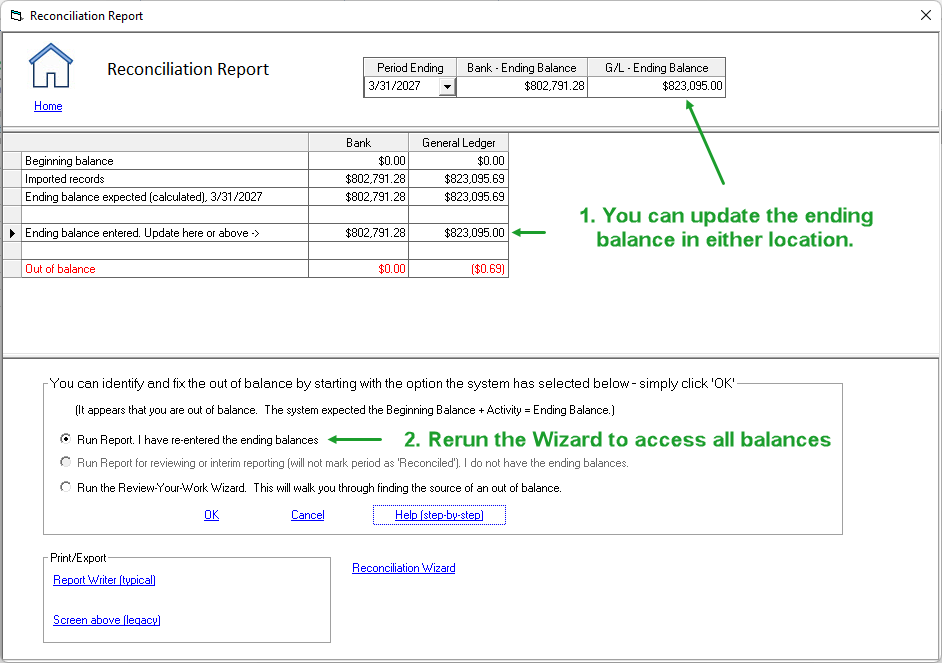 2. Confirm your net activity against the statement.
If your balances are correct, typically records were either not imported - or more likely, not imported into the correct period.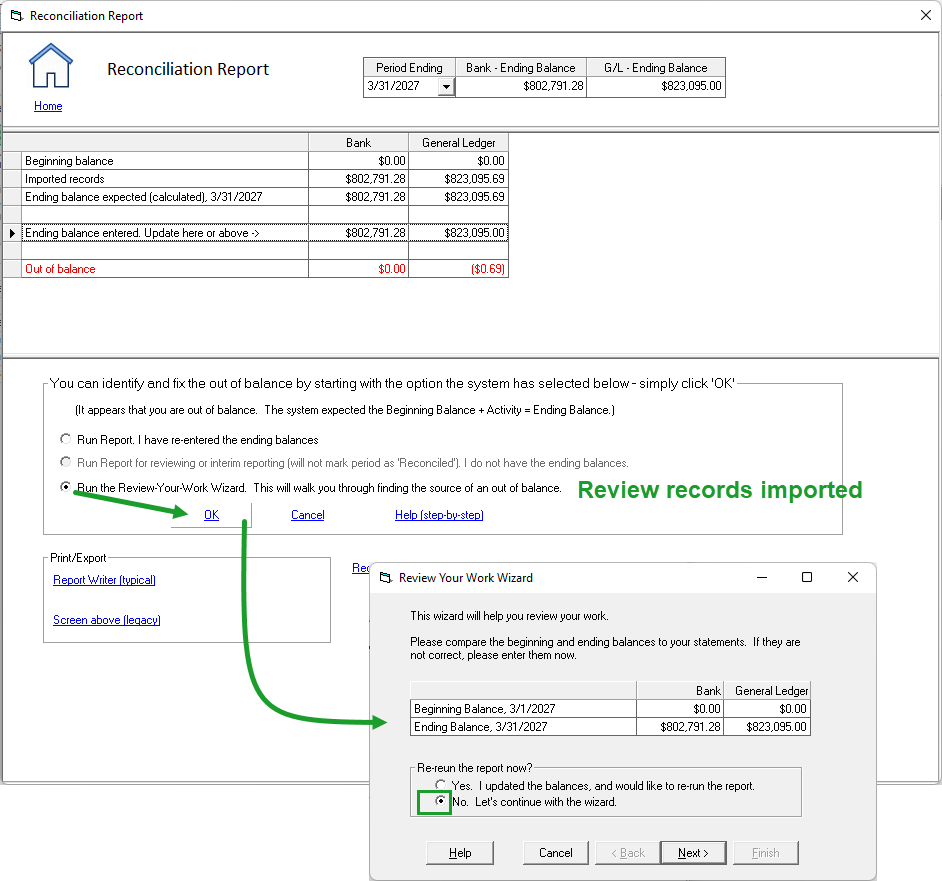 This will produce the following reports.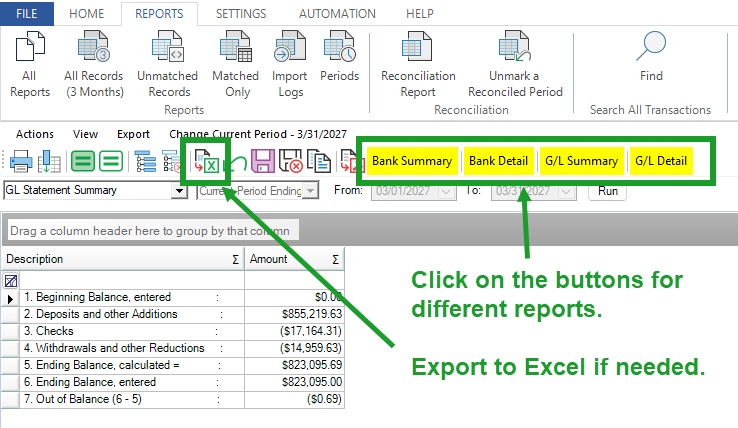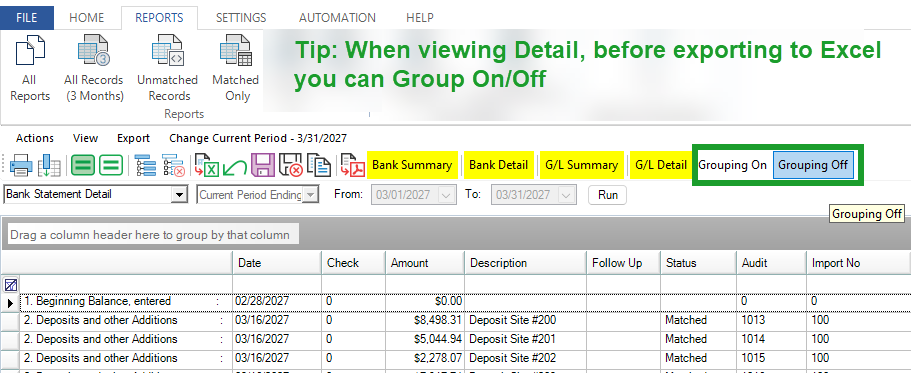 After reviewing - did you notice any records not in the reports?
If so, run an All Records report and see if the records are listed. If so, check the period - they may be in the wrong period.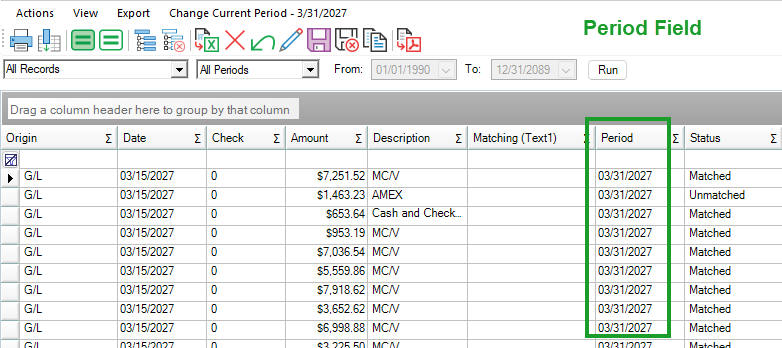 If the records are not in the All Records report - please import them.
However, if the records are in the All Records report, but with the wrong Date / Period, you can then: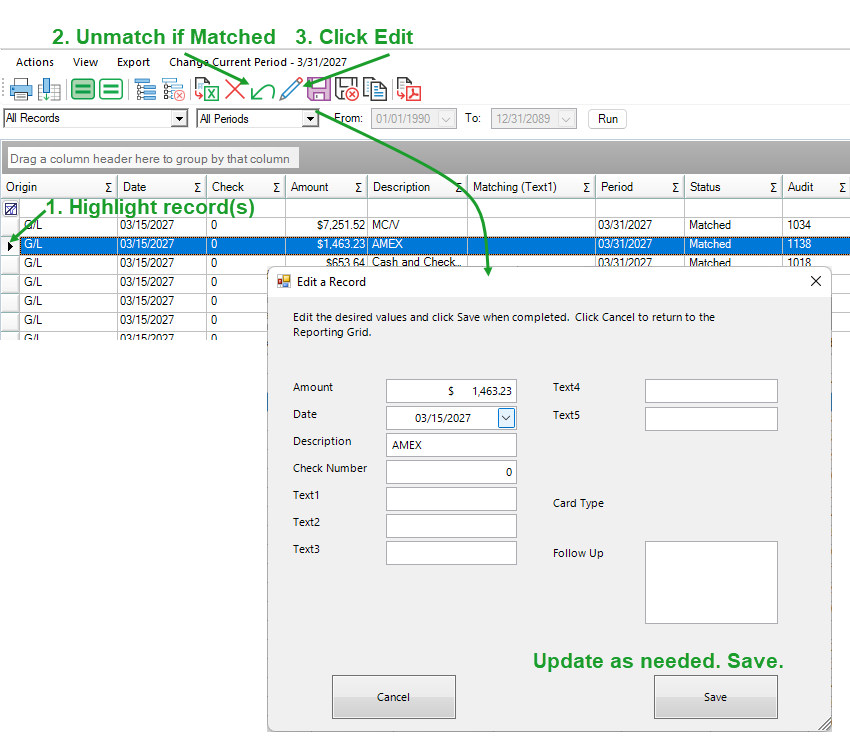 Need to Add a Record?
From the Home tab > 'Add a Record'.

Select whether you want to add a Bank or G/L transaction - and the rest of the information.
Reminder: For issued/paid checks and other withdrawals, enter the amount as a negative.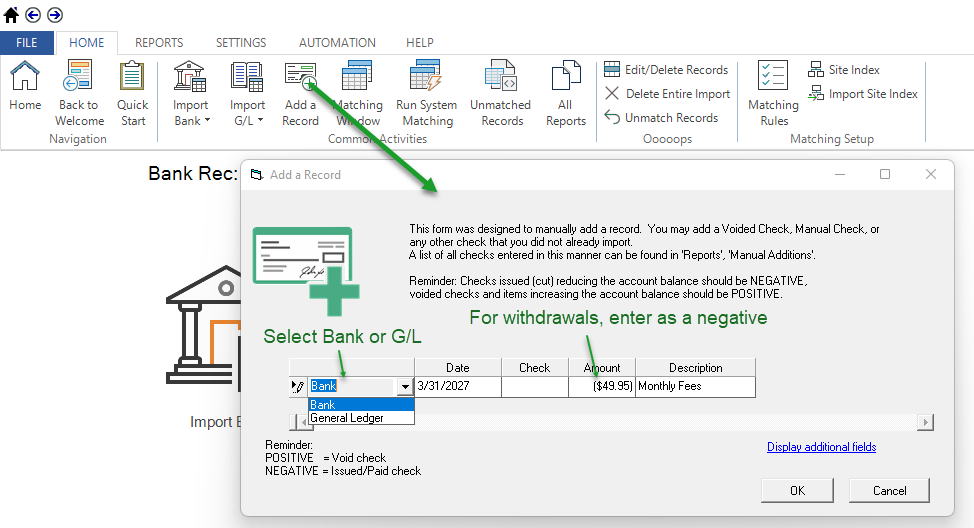 3. I can't balance, but just want to see what it looks like.
If you've already reconciled the prior period and want to see your work so far, the system will enable you to produce an interim reconciliation report by selecting the second option.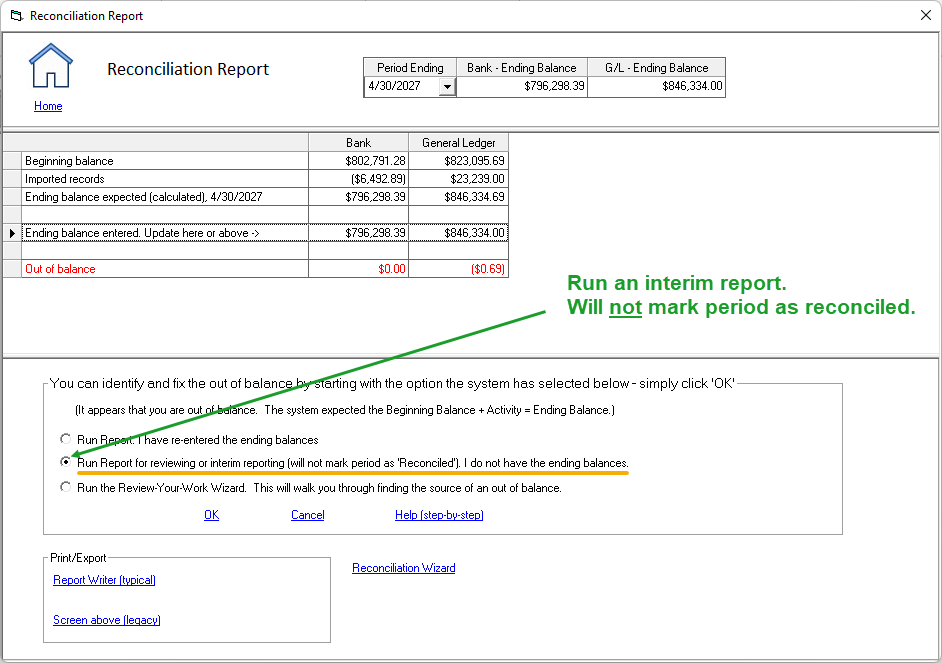 Congratulations!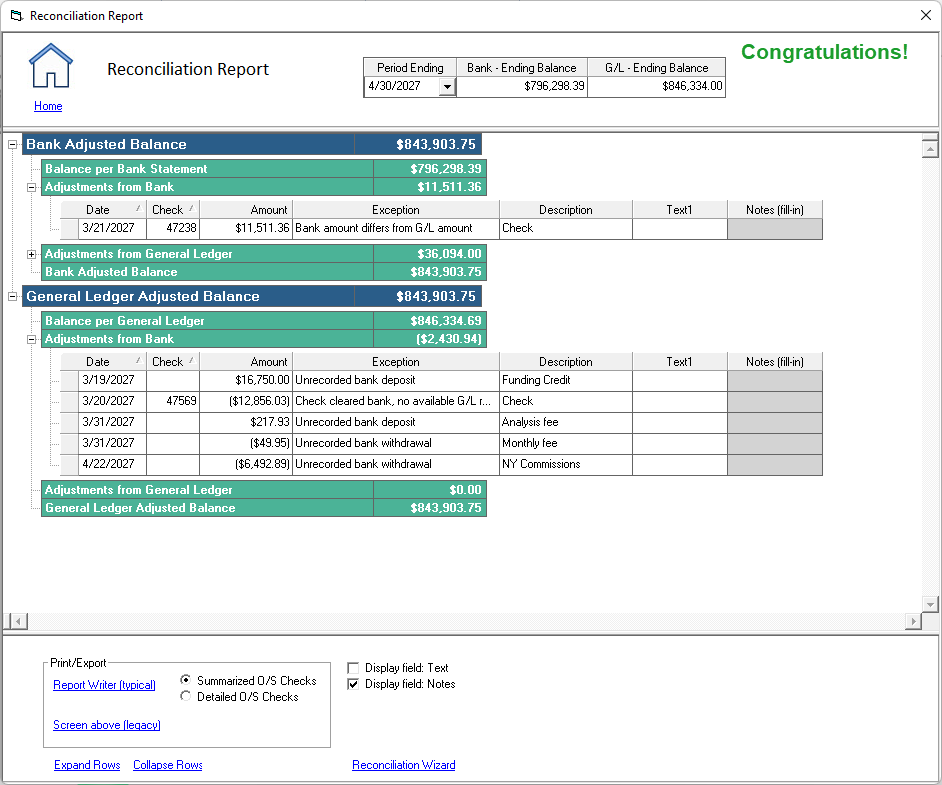 Other tips:
My Reports do not show all the records that I was expecting
.
I can see unmatched G/L checks on the 'All Records' report, but when I run an 'Outstanding Check list' they don't show up.
Please check your current period. If you imported checks dated September 2018, but are running an Outstanding Check List as of August, the checks will not show up on the report.
You can verify/change your current period by going to the Reports Menu (View, Export, Actions, Current Period). If you need to change the current period, click on 'Current Period'.