Note: All Treasury Software security is applied on an account by account basis.
Users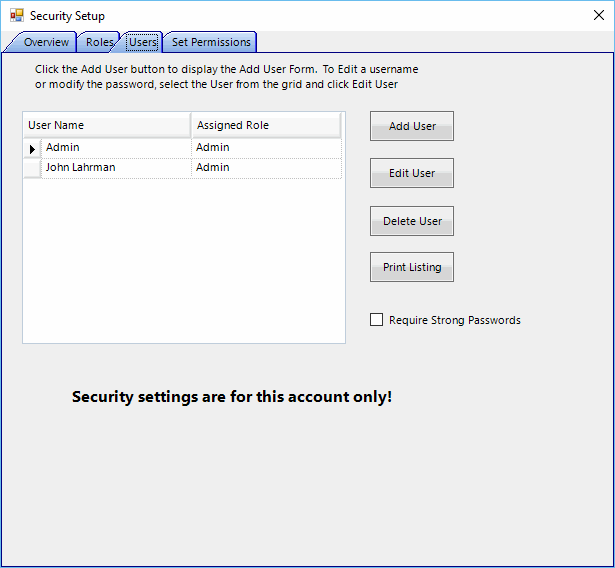 Adding Users - click 'Add'
If using Windows authentication - enter the user's Windows login name and leave the password blank.
Otherwise, simply enter the the login name and password that will be entered.
Authentication security - All users will be assigned to the admin group.
Segregation security - Assign users to their roles.

Delete, Edit and Print
Use as prompted
Tips:
Change the password on the 'Admin' account.
Users can switch from account to account as long as their name is listed as a user in each account.