Note: Using the CTX format requires the Enterprise platform and Advanced (Processor) edition license.
Please refer to the article on creating a Profile Based Multiple Origination file
(Follow the instructions and complete the ACH Setup for a Profile based Multiple Origination account.)
Multiple Origination with CTX format
If you are interested in creating a multiple origination ACH file, and need the separate transactions to be in CTX format, it will be necessary to set up two sets of Profiles:
1. The recipient's Profile must be set up under 'Customers/Employees/Vendors' Profiles, and include the CTX Standard Entry Class Code. Then, click on the 'CTX' tab on the Profile for completion as well.
2. In addition, a profile must be set up for the Origination account.
Recipient's Profile: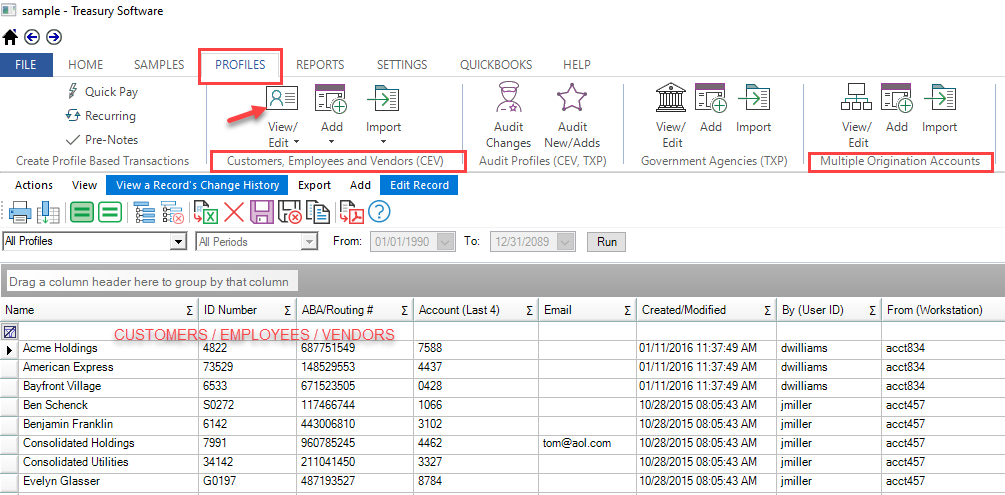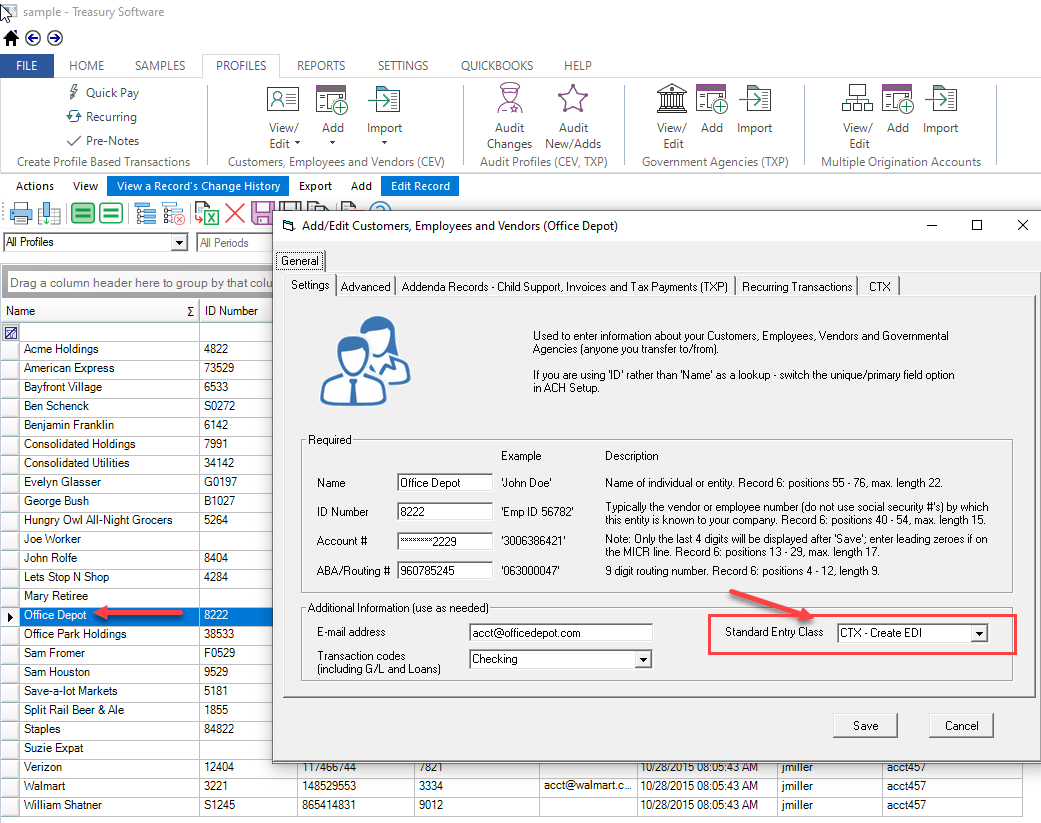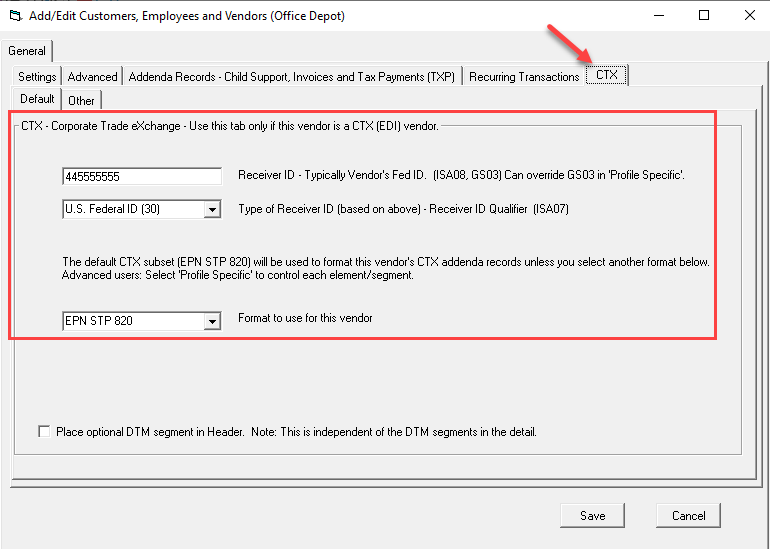 Origination Profile: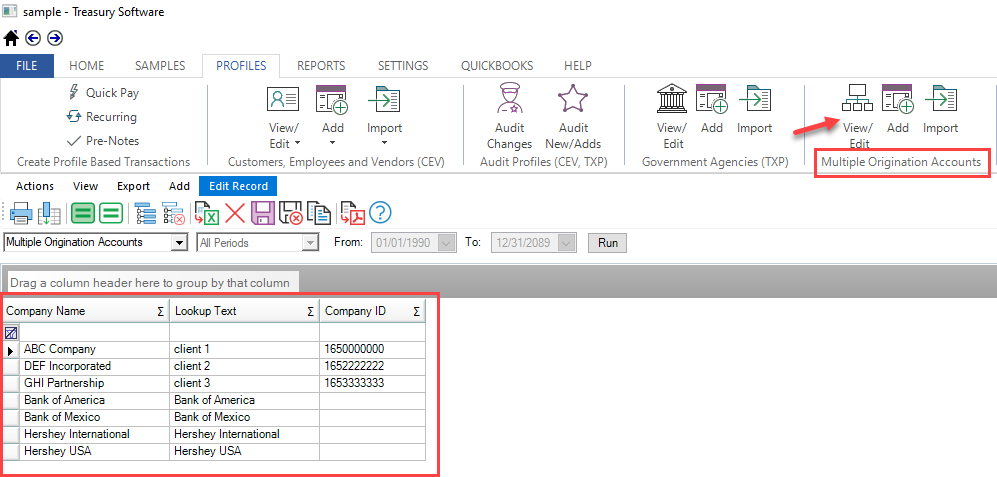 If each Originator must have an offset record (to identify the specific bank account that is paying or receiving the funds), you'll fill out the Offset tab on each Profile.
Note: Make sure the ACH Setup has activated the Offset Record on Screen 4.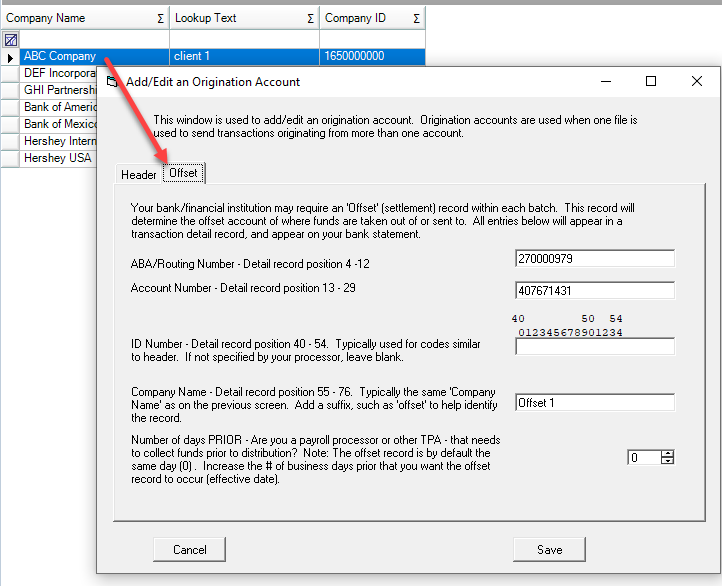 If the two types of Profiles are set up, it is possible to create an output file that uses the CTX format and is also a Multiple Origination file. The allows different Originators (e.g., entities) to be included on one ACH file: