JPMorgan Chase has provided very specific instructions for the ACH Setup.
Click on the 'ACH File Setup' icon:

Click to Screen 2:
If you have had ACH Service with JPMorgan Chase in the past, you should have an assigned ACH/EFT ID number that would be entered in the Immediate Origin position (third box above). If you are just starting ACH Service for the first time, you'll enter all zeros.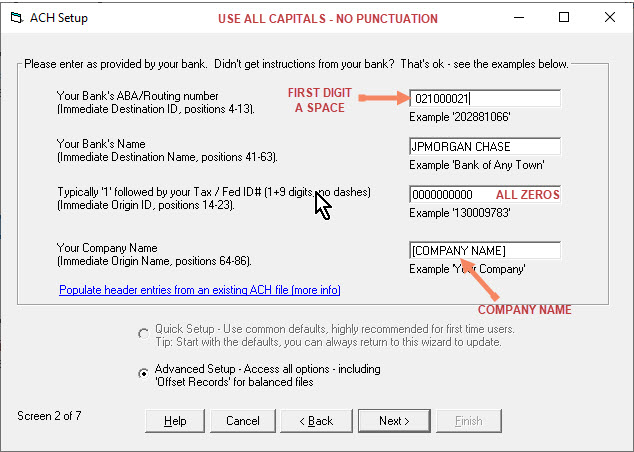 Click the Advanced Setup radio button, and then click 'Next' to Screen 3.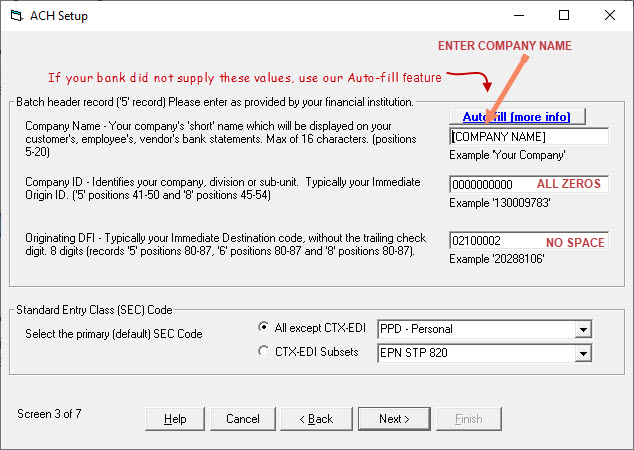 Click 'Next' to Screen 4 (no action needed), then 'Next' to Screen 5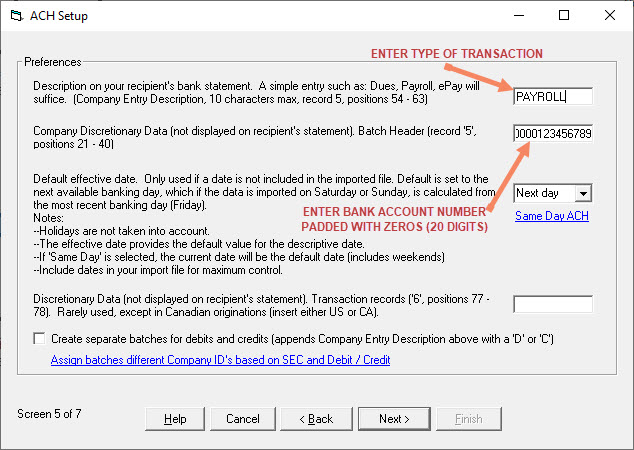 Click 'Next' to Screen 6 (no action needed), then 'Next' to Screen 7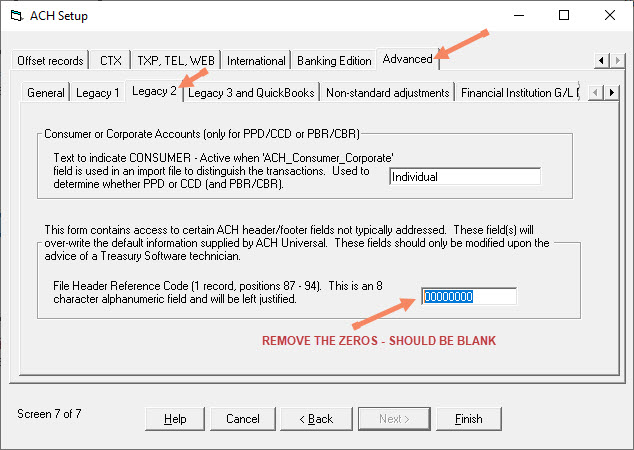 Click 'Finish'
-------------------------------------------------------------------------------------------------------------------------------
I.D. NUMBERS are needed for each transaction
If using QuickBooks:
QuickBooks shows the I.D. number as 'Account Number' in the Profile, usually under the Payment Settings tab:

If you are not currently using ID numbers in your QuickBooks Profiles, you can choose a setting in ACH Universal so that a constant ID will be included on the transaction records. [Note: The ID alpha characters must be all capitals.]
To set this default click on the QuickBooks Integration icon.
Then, in the integration box, click the Settings tab->ACH Settings tab->Other Settings tab
Select 'Constant' in the dropdown [see below]. Then 'Save.'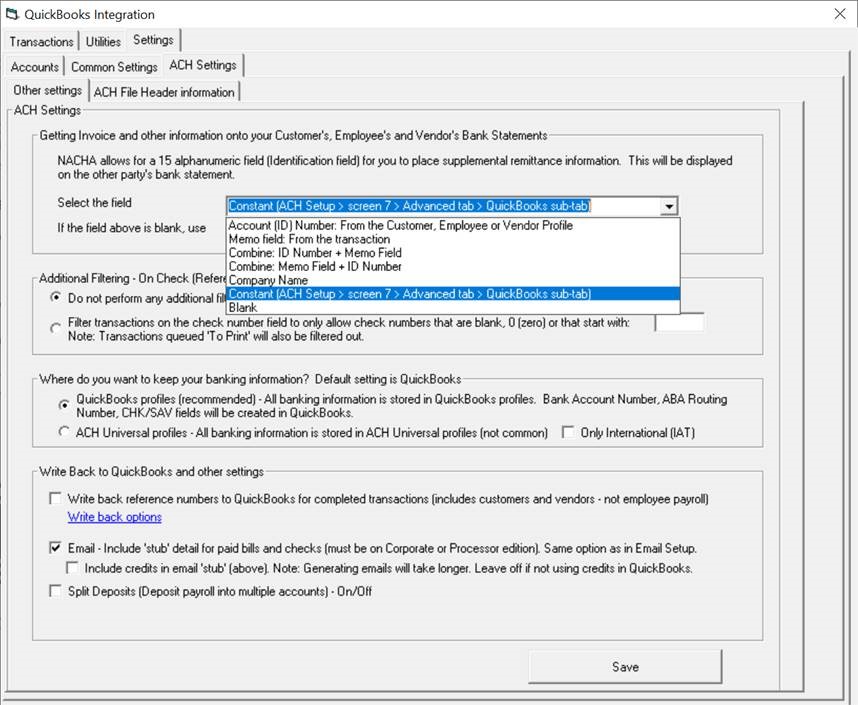 Then, go into the ACH File Setup

Click through the Advanced Setup options to Screen 7. Click on Advanced tab->'Legacy 3 and QuickBooks' tab
Enter the constant to be included in the ID Number field--in all capital letters [up to 15 characters]. This ID number can be the same for all transactions on your ACH file.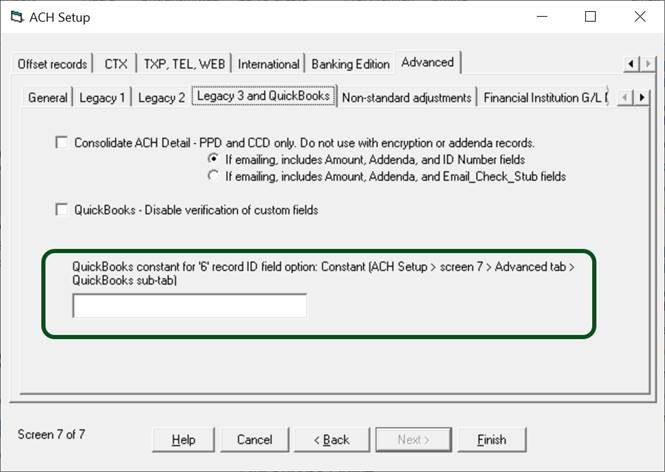 If importing an Excel file:
Be sure to include a column with an ID Number field, and map the column header as 'ID_Number' --either on the Profile import to ACH Universal or when importing the Excel or CSV file of transactions:

-------------------------------------------------------------------------------------------------------------------------------
See actual specifications below: