JPMorgan Chase has provided very specific instructions for the ACH Setup.
ACH Setup must all capital letters and no punctuation.  It is best to use all capitals on vendor names, employee names, and customer names as well.
EACH 6 RECORD (transaction) must reflect an alpha-numeric ID number for that employee/vendor/customer.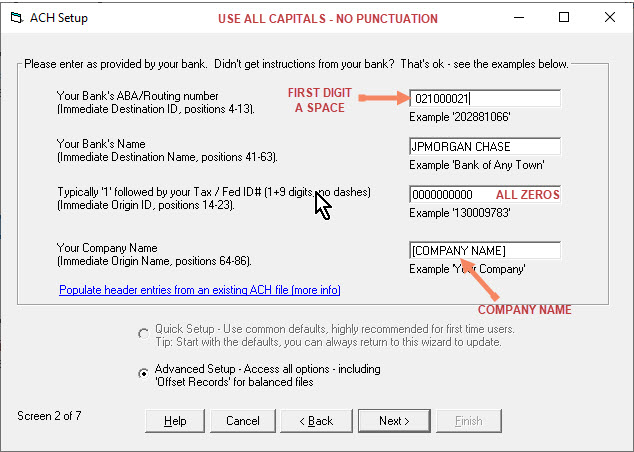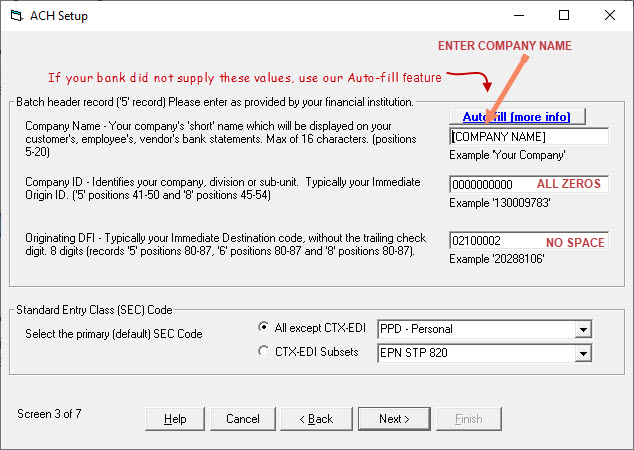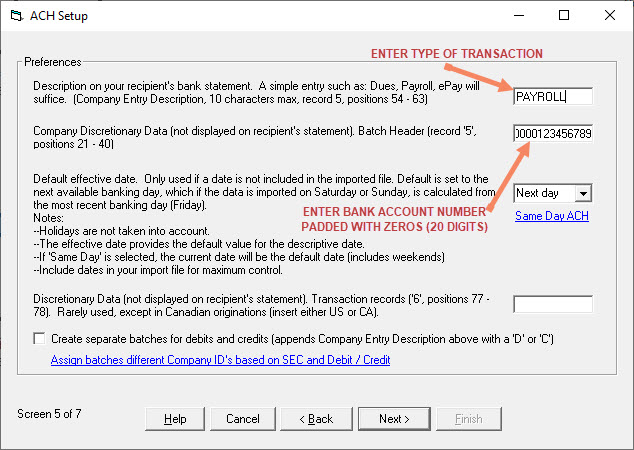 (Skip Screen 4 and go to Screen 5 -- Chase does not want balanced files (offset records).)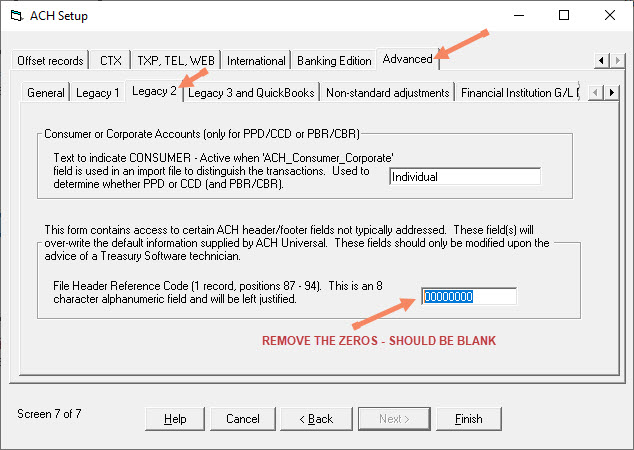 -------------------------------------------------------------------------------------------------------------------------------
See actual specifications below: