By default, the file is saved automatically under C:\users\public\Treasury Software\To Bank
Note: QuickBooks Online users can find their file at C:\Users\[user]\Documents\Treasury Software

If you need to change this location, just follow these simple steps:
1. From the Home page, click on 'Go To Create ACH File Page'
On the right side of your screen, under the second blue horizontal bar, click on 'Change File Name/Location' and then the link that drops down.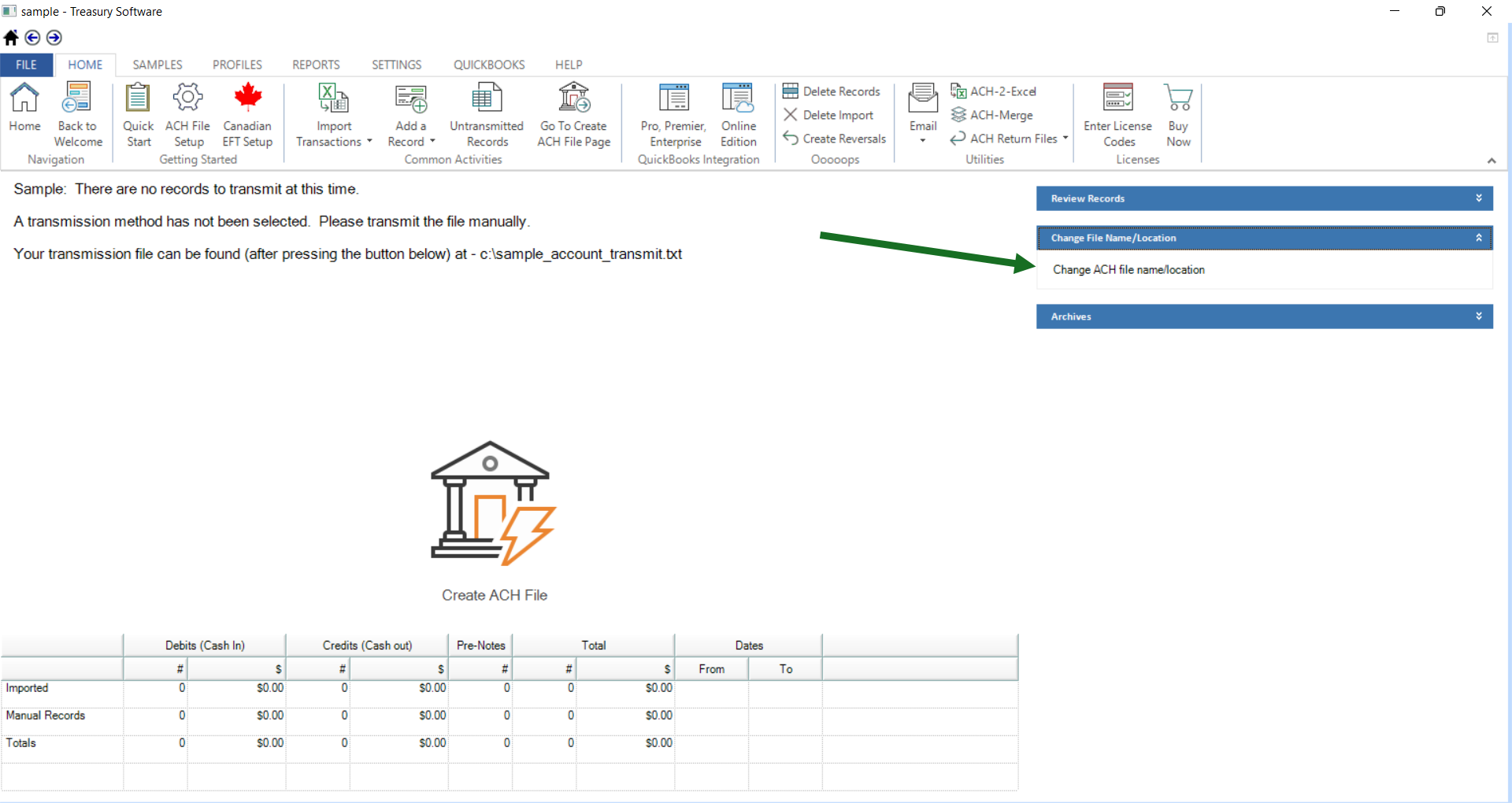 2. Then, navigate to a location like your Desktop or any other folder or location and click 'Save'.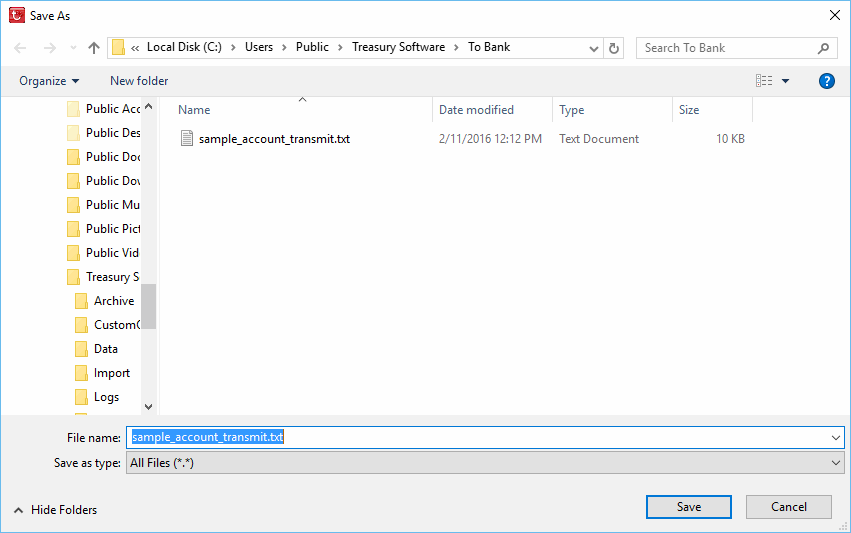 Please remember that this only affects the account that you are in. If you have multiple accounts, repeat this process.