Do you want to change the location of your ACH file when it is automatically saved?
By default, starting with version 2020.0.1, Treasury Software will automatically save your file in the location listed below:
C:\Users\[user]\Documents\Treasury Software\To Bank
Prior to 2020, the file would be saved automatically under C:\users\public\Treasury Software\To Bank
However, if you need to change this location, just follow these simple steps.
1. On the right side of your screen on the Home page, click on 'How do I change the name and/or location of the ACH File?'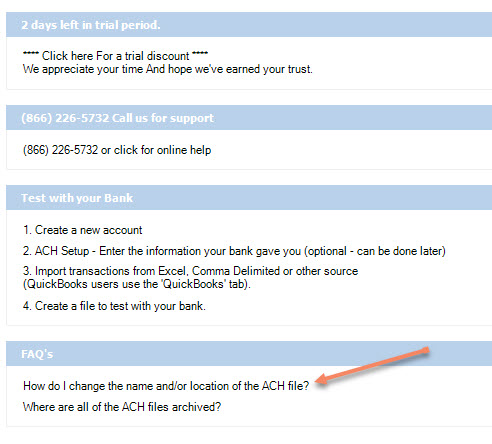 2.  Then, navigate to a location like your Desktop or any other folder or location and click 'Save'.