When you are just getting started with setting up the software it is a good idea to create an automatic backup. In the event there is database corruption you will be able to restore your work quickly and easily. There are just three steps you need to follow to set this up.
1. Select "File" then "Backup" from within the software.
2.Next select "Browse"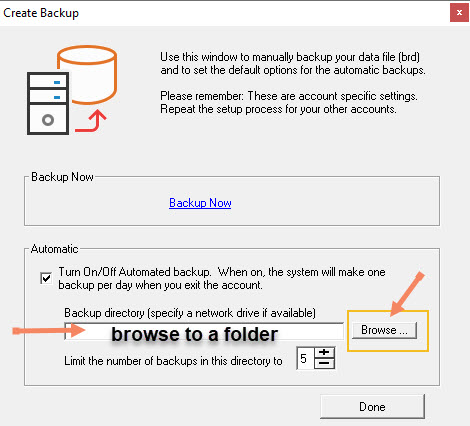 3.Browse to a network directory or to another location on your hard drive and select "OK". The location that you select should ideally be backed up on a regular basis but this is not required.