If you need a Bank Express Code to utilize the Bank Positive Pay software, first you will need to get the file format from your bank that they accept. It may look like the example below: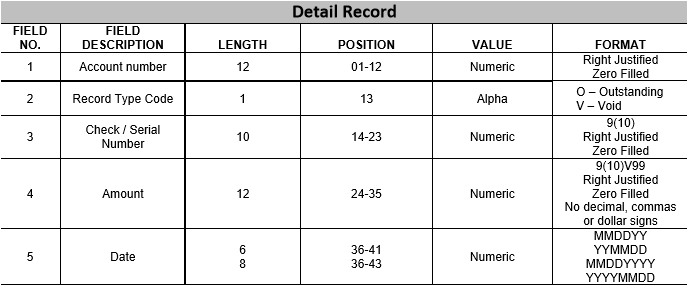 Once you receive that documentation, please Contact Us and we will in turn send you the correct Bank Express Code.
Entering your Bank Express Code.
Clicking on the Setup icon on the Home page (below)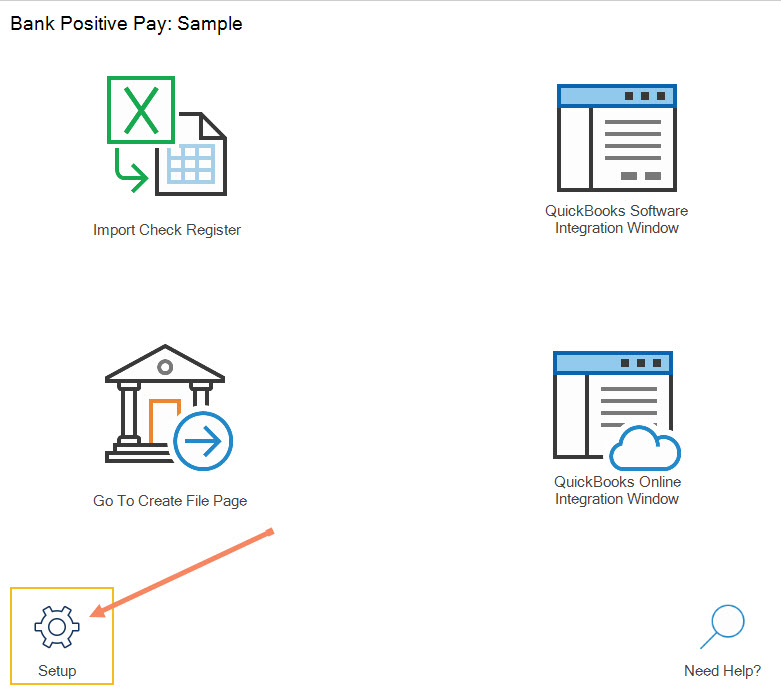 Enter your code, then click 'Update Bank Information'.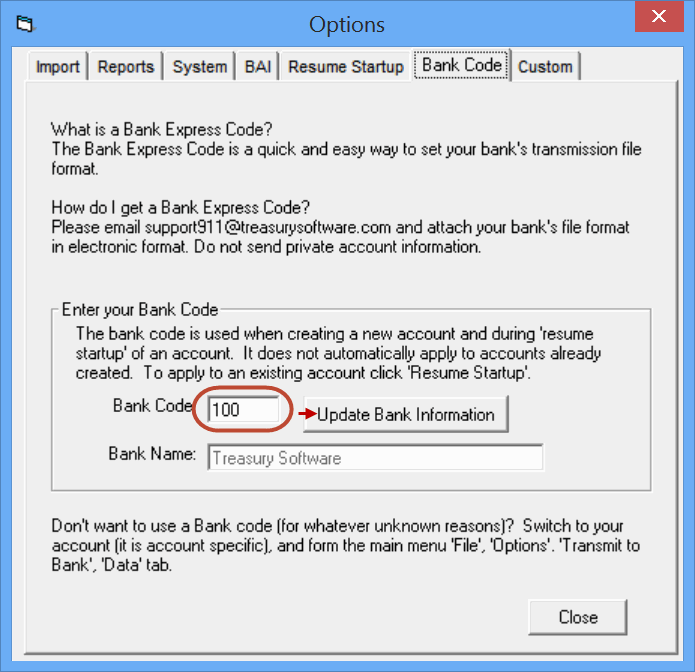 Then click 'Yes'. You're all set.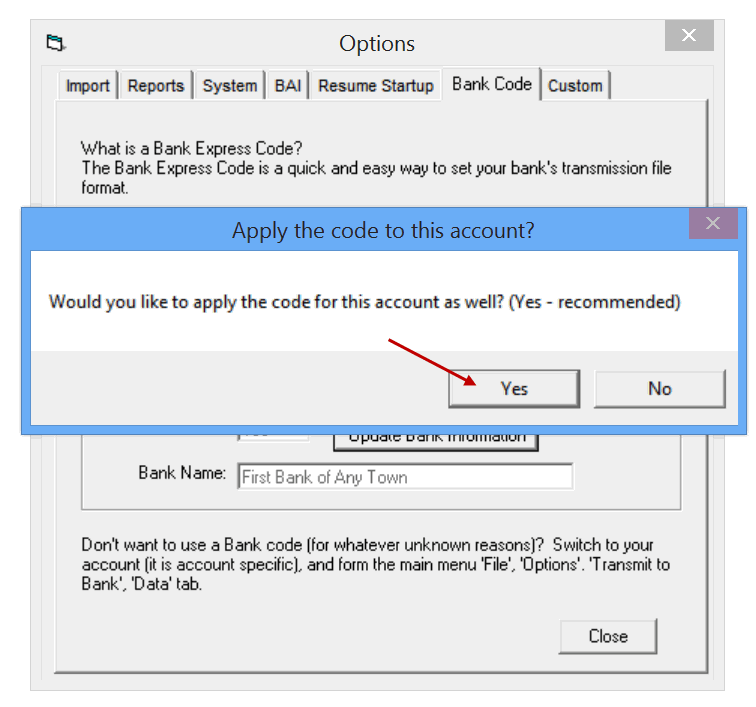 Next step - create a test file to send to your bank.