Google recently started requiring that a setting be chosen to 'allow access to less secure apps'.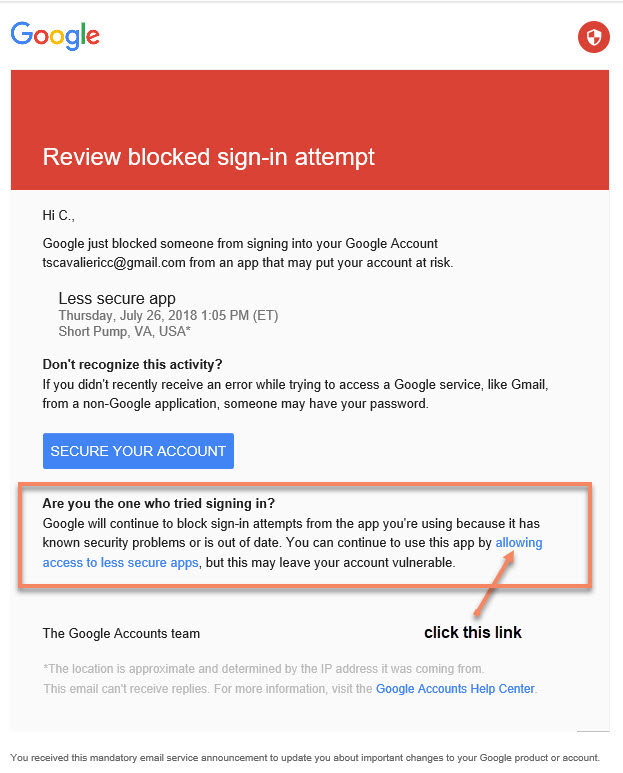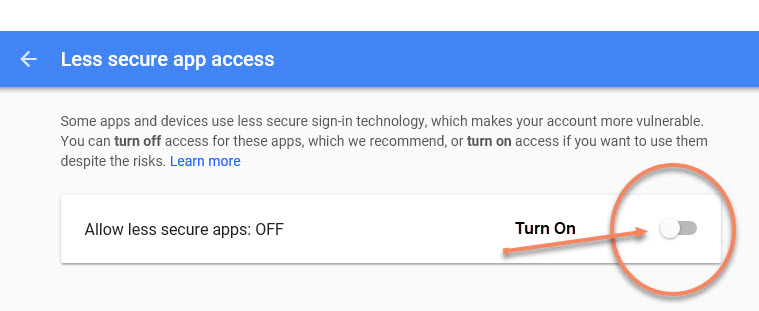 Once this setting is turned on, then the 'test' email is received successfully during the Email Setup, and the emails are being sent successfully from Gmail.
NOTE: Use Advanced Setup but do not click the blue link on Screen 2.
See images below for Screen settings: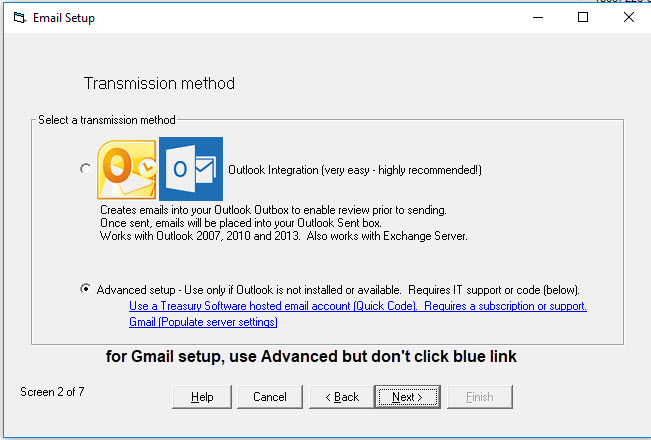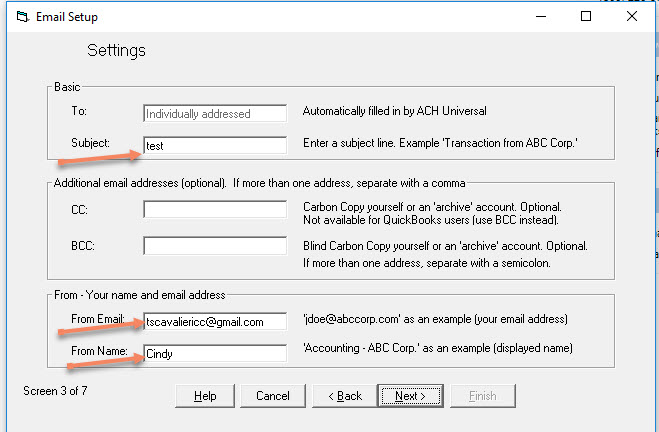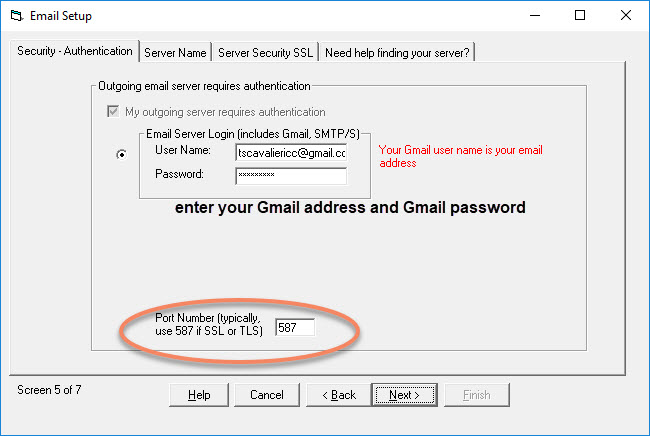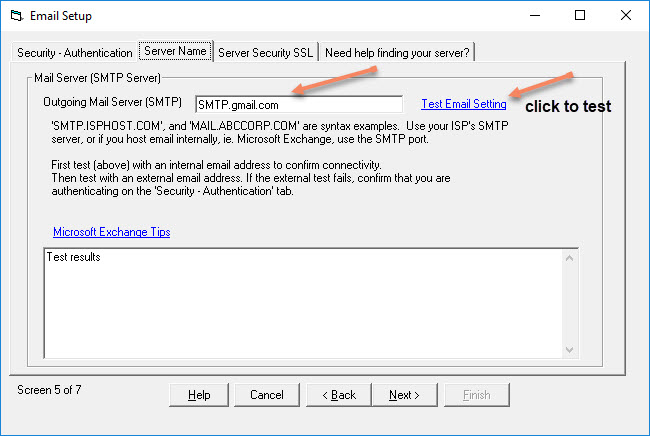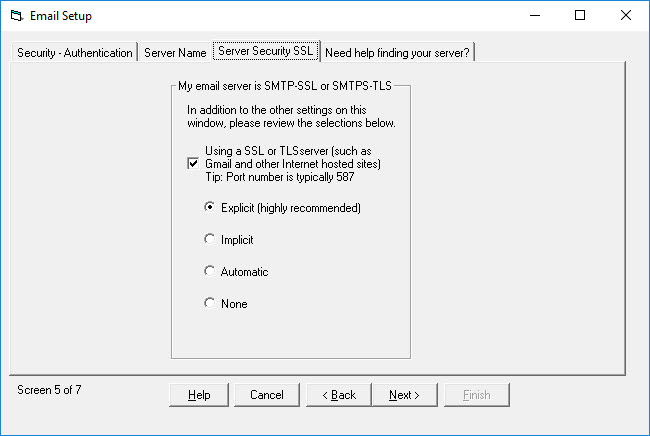 Continue through the wizard until you can click 'Finish'.
NOTE: Hourly email limit: There is no official information, however, from our experience, it's good to send no more than 20 messages an hour from a free Gmail account. If you are sending more emails than this, you may want to consider setting up an address on a separate domain using G Suite (a business email service from Google) instead.