Treasury Software wants our customers to know that we are in compliance with all NACHA rules changes that will be taking place between now and September 2020.* This includes all rules regarding formatting, files, and encryption requirements.
Please note: It is necessary to elect to have the database or ACH file encrypted by going to the Settings tab: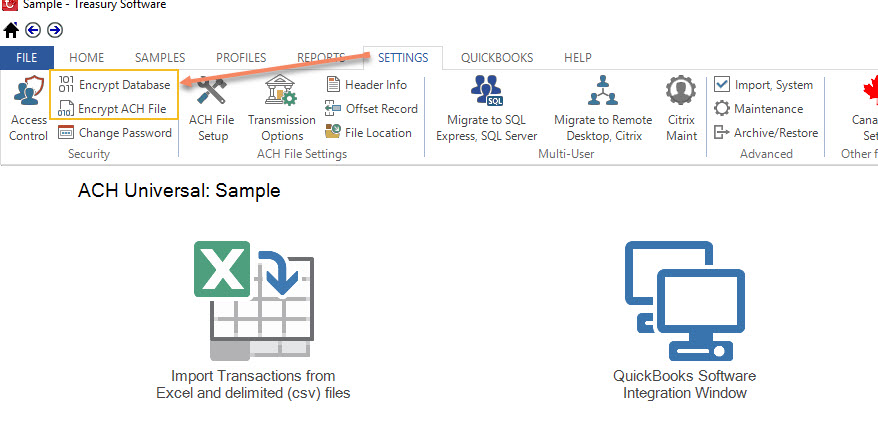 All processing rules changes can be explained by your bank (Treasury Software is not involved in the processing of the ACH files).
_____________________________________________________________________________________
NACHA Rules Changes
Rules News