Typically, an ACH file contains only the transactions that you specify.
Example: If you have to pay five contractors each $1,000, the file will contain the five 'Credit' transactions--one for each payment.  Your bank knows to debit your account for the offset, which in this case would be $5,000.
If your bank requires an offset record
In the above example, if a bank did require an offset record (also known as a 'balanced file'), then the file would contain the five transaction records (credits) PLUS an additional record for a $5,000 debit.
To enable balanced files (offsetting records), from the top menu select the 'Settings' tab > 'ACH Setup' and proceed to the 4th screen (by clicking through the Advanced Setup).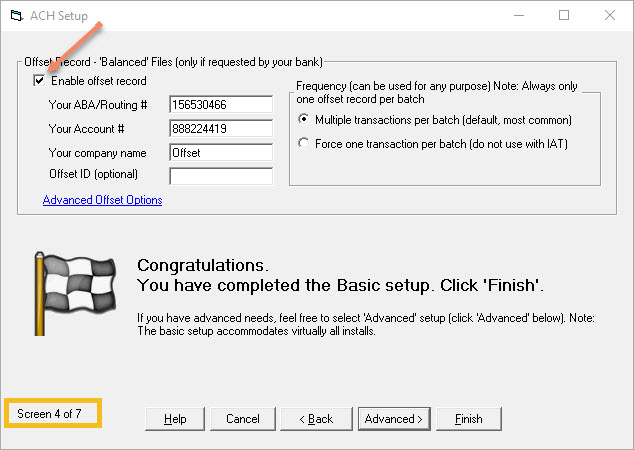 Check the box and enter your settings, and complete the wizard.