If you are trying to connect to SQL Express/Server for the first time and the system just brought you here - it is very likely that you need to update a component (SQL Server Native Client) on your computer.

Note: Updating your SQL Server Native Client may also be required if your network requires TLS 1.2.

Next steps:
1. Close Treasury Software
2. Download and install SQL Server Native Client

Restart Treasury Software - you should be all set.

Of course, if the connection issue persists - please contact us.



Instructions for installing SQL Server Native Client (#2 above).
Double click on the file sqlncli.msi.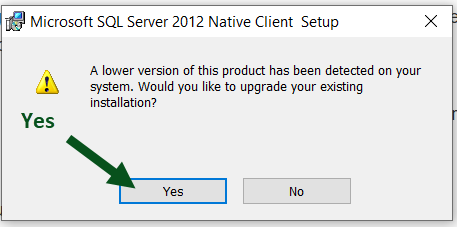 Accept the license agreements and all defaults..