ACH has the capability to secure files and databases with AES 256 encryption.

This feature:
--is compatible with WinZip. Therefore, your bank can decrypt using WinZip (assuming you supply them with the password).
--can be used for any file, not just for ACH files. Feel free to secure any communication file.

To access these features, click on the Settings tab.

File Encryption
In the 2020 software, to encrypt or decrypt a file, go to Settings->Import, System->under Custom tab enter '2051' as the Custom Code 1 and 'Update'.]  You'll then need to go into a different account, e.g., 'Sample', and then back into the account to refresh.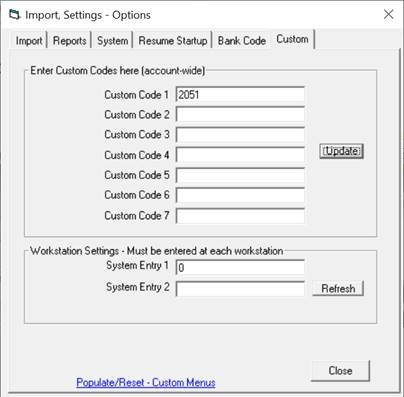 Once this code is in place, the option for File Encryption will appear in the toolbar: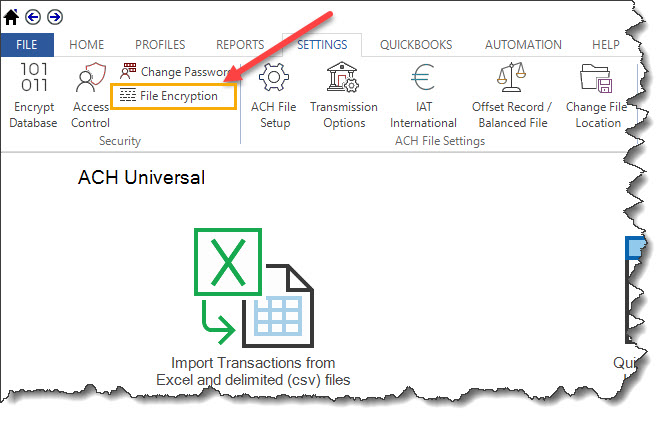 When you click on the 'File Encryption' link, this wizard will appear: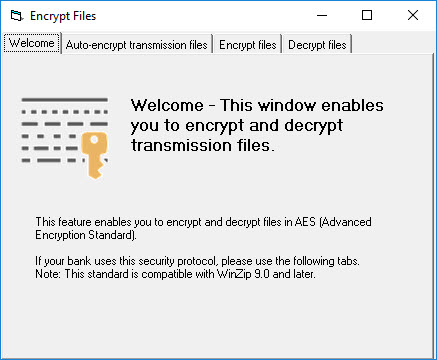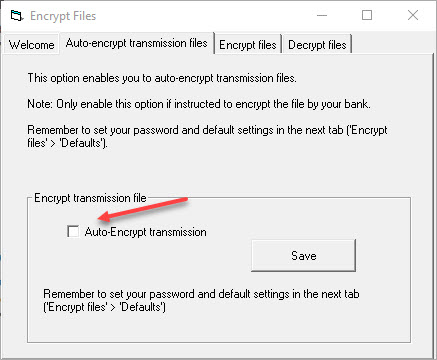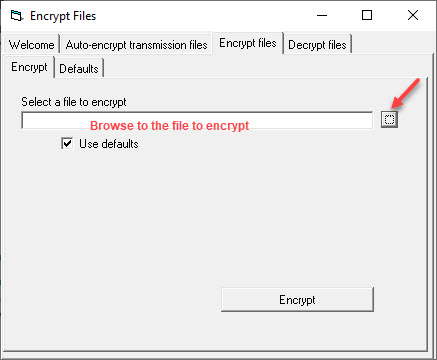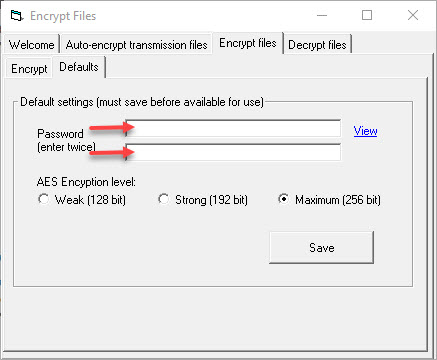 Decrypting
Most ACH Universal users will never use the decryption process, as this was intended to be used by banks and anyone else receiving your files.
The good news is, if you do need to decrypt a file, you have the tools.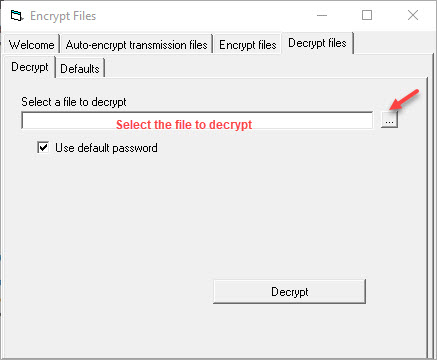 Database Encryption
In the 2020 software, to encrypt or decrypt a database, go to Settings->Database Encryption: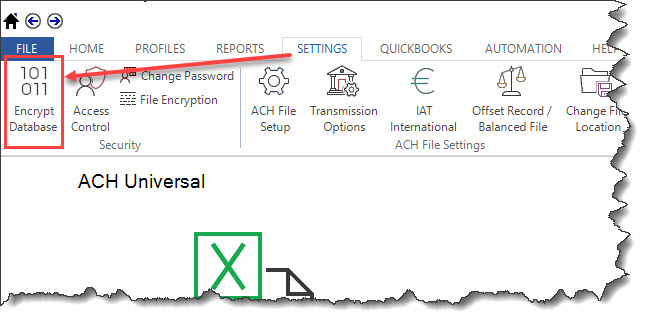 By default, encryption is 'On'.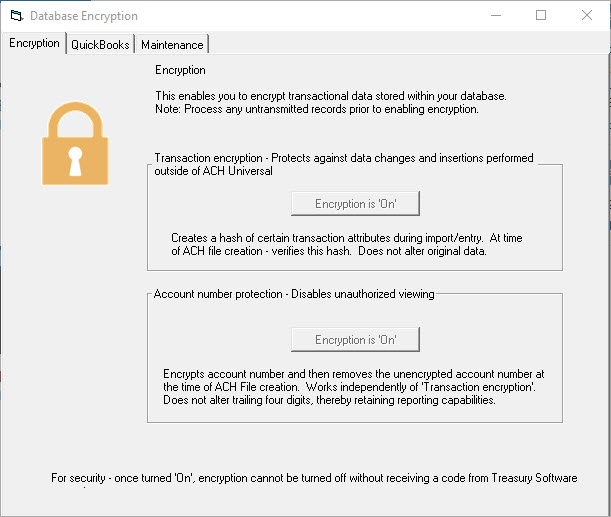 To turn 'Off' database encryption, please call Treasury Software Support for an Unlock Code to enter.