The Settings tab can be accessed from the ACH Universal main menu - QuickBooks > QuickBooks Integration > Settings tab.
Within the Settings tab, by default, the General and Advanced tabs are available.

General tab
In the General tab, you can add or change the QuickBooks bank account that holds your transactions.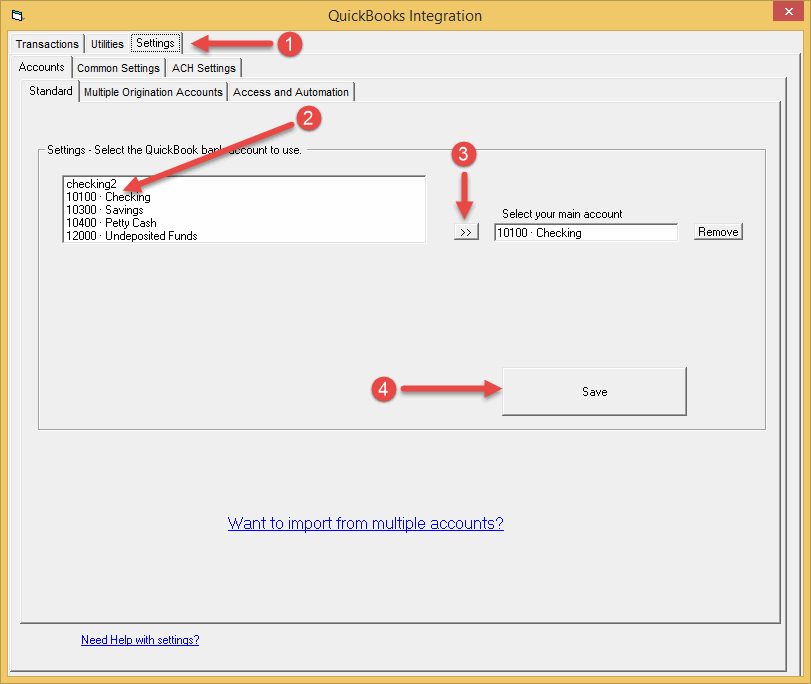 Common Settings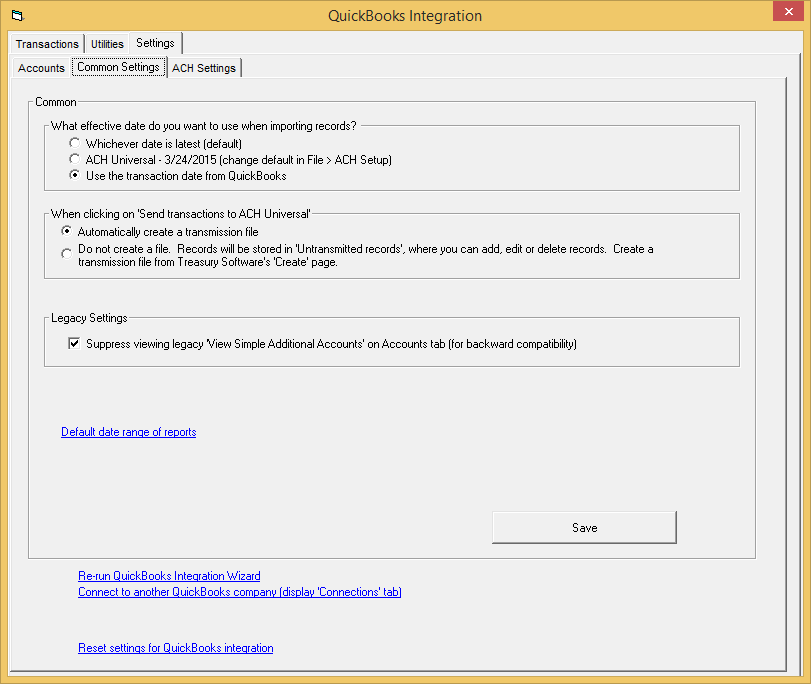 ACH Settings
If you are interested in using the Write-Back feature (to write back sequential numbers to QuickBooks' bank register), click on 'ACH Settings', check the 'Write Back reference numbers' box as shown, then click the blue 'Write Back options' link to set the sequence you wish to use.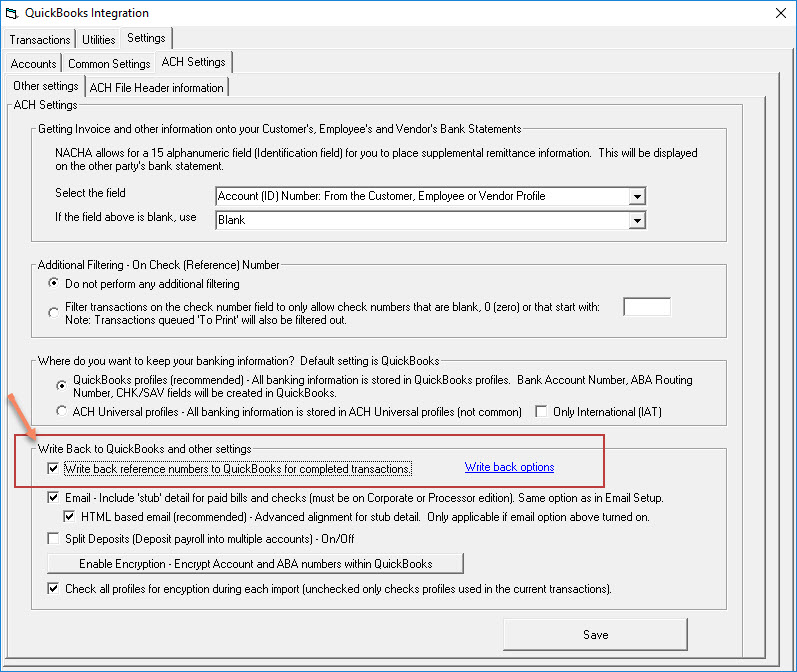 Intuit and QuickBooks are registered trademarks of Intuit Inc. Used with permission.