Start up the software and from the Welcome New Users screen select BAI Utilities > OK.


Next click on One-time Setup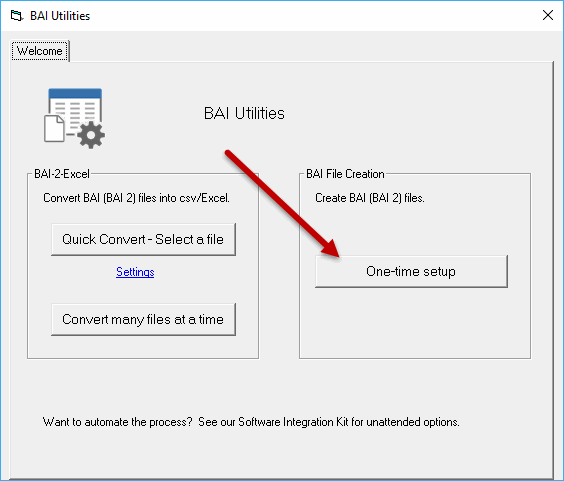 Fill out the information in the form and click Save > close the form.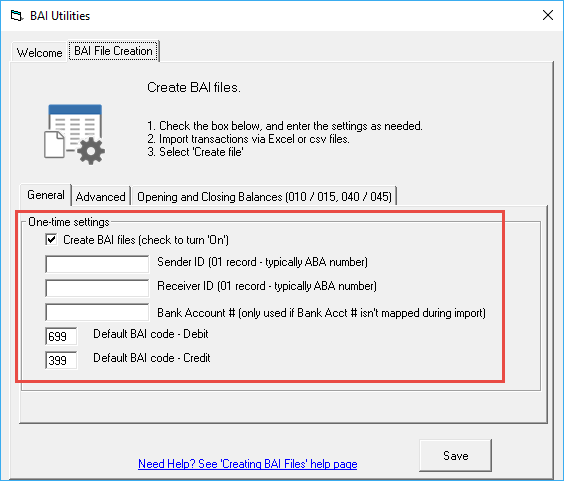 Click on Import Transactions
Next click on Select File, select your import file, and click Next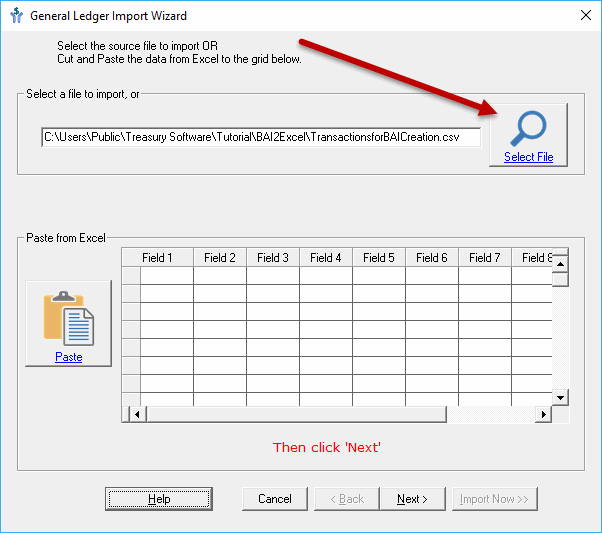 Now you will need to map your data by clicking on the column and then selecting the appropriate column header from the drop down. Click Next.
Note: You do not have to map all the columns in your import file.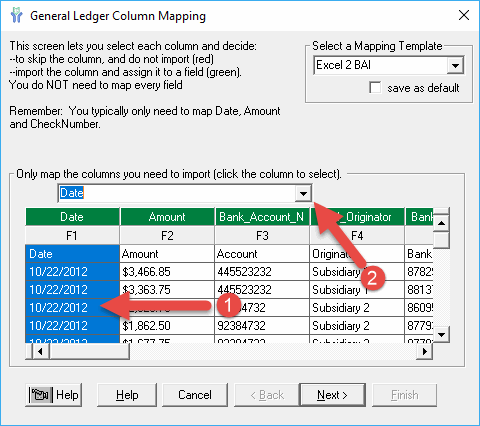 Review your records. Click Next and then Finish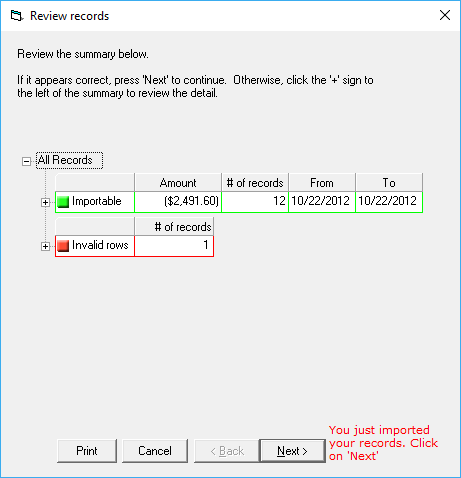 Now click on 'Go to Create File Page'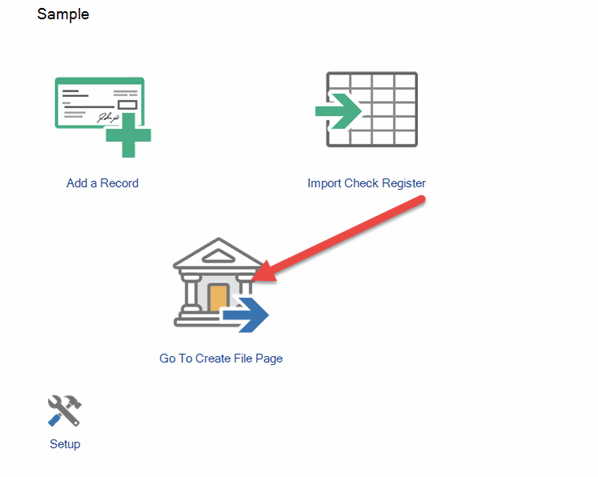 Lastly, after making note of where your file will be located click on 'Create Issue File'.