First time connection (a one-time setup)

Before you begin, confirm that:
--ACH Universal and QuickBooks are both running on the same computer, and
--With QuickBooks open, you are logged in as the Admin for the QuickBooks company you want to work with and you are in single-user mode.



From the Treasury Software Home Page:
#1 - Click on the QuickBooks Software Integration Window
#2 - Click on the flashing QB icon in your taskbar.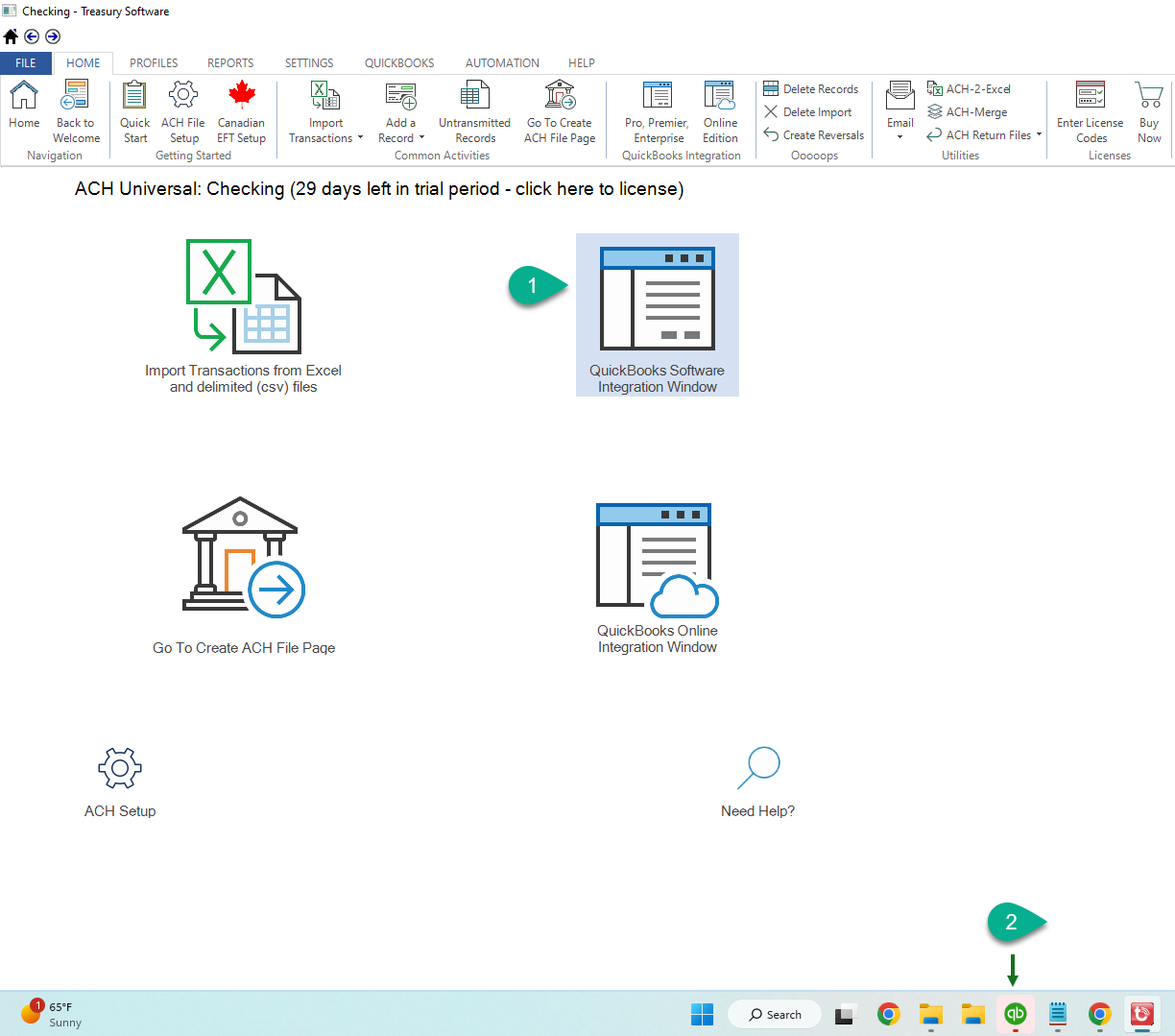 Authorize
#1 - Click on the third option, and
#2 - Continue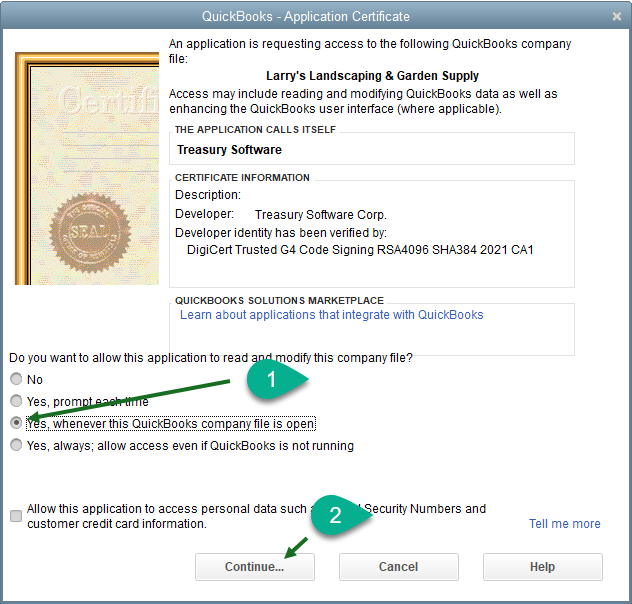 Note: You can leave the bottom check box unchecked.
QuickBooks will prompt your confirmation.
Click 'Done'.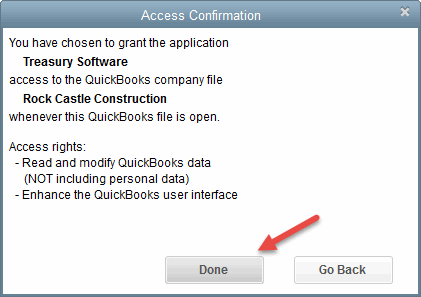 Note: If you do not grant access, you will be unable to continue.
Congratulations! You have successfully connected to QuickBooks.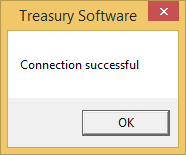 Note: If you upgrade Treasury Software, change versions in QuickBooks, or install the software on a new computer, you may be prompted to grant permissions again.
QuickBooks® is a registered trademark of Intuit