ACH Universal supports BMO Bank of Montreal's 1464 bit file format.
To configure your account for BMO:
--On the Home tab click Canada EFT Settings.
--Check the box Activate Canadian format
--Select Bank of Montreal - BMO
--In the Destination Data Centre box - enter the code starting with 001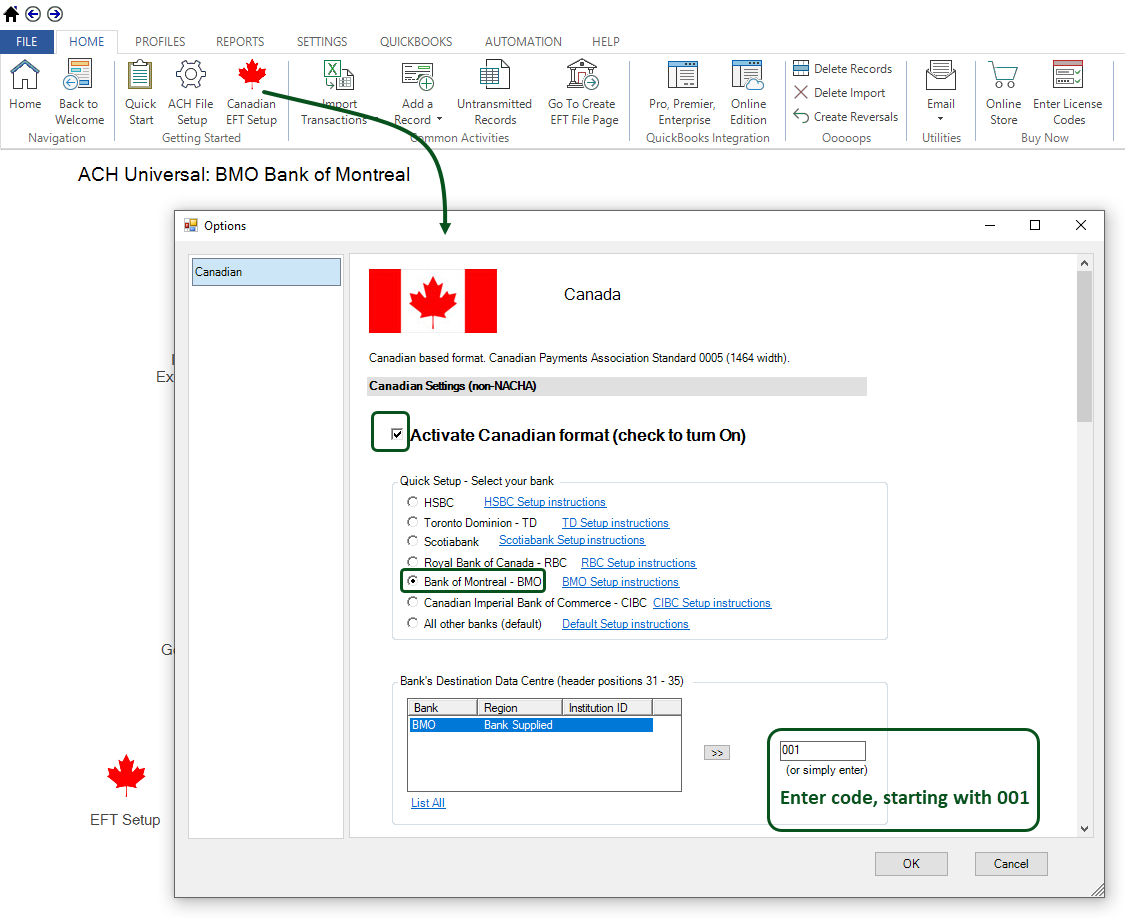 Enter your short and long company names, as well as your bank account number and institutional id.

Your institutional id is 9 digits, and is comprised of
| | |
| --- | --- |
| 0 | Constant |
| 001 | Bank of Montreal |
| TTTTT | Branch Transit # |
Therefore, your should start with 0001 (0 + 001).
If your branch (transit) number is 20020 for example, enter 000120020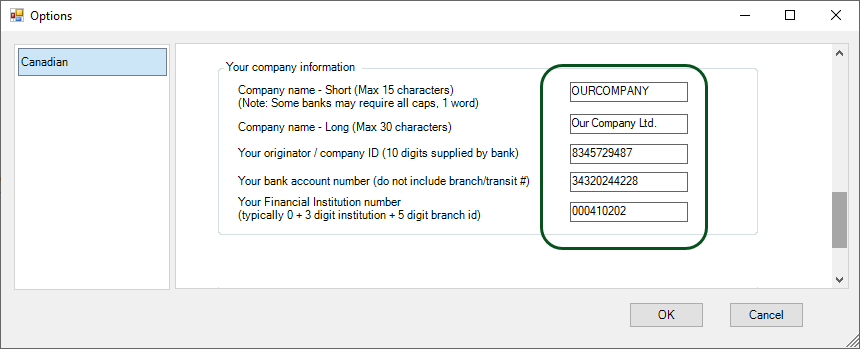 File Creation Number (FCN)

Production
Once you are ready to start sending live transmissions - enter 0001 (or 1) into the 'Reset FCN' box below and click to reset. The next EFT file you create will have an FCN of 0001. This is a one-time step.
BMO File Creation Number (FCN) requirements:
The first production file you send must be 0001 (1).
Subsequent file creation numbers (FCN) should be submitted by increments of 1.
Test files should be 0000.

Once you've started production and upload each file, typically you do not need to ever change/set/reset the FCN as ACH Universal will auto-increment each file by 1.

However, if you create a file in ACH Universal and do not transmit it to BMO, or if another desktop user in your company uses another copy of ACH Universal to transmit a file - you may need to reset the File Creation Number (FCN). See the screen shot below to reset.

Tip: If you lose track of the File Creation Numbers (FCN) - go to Reports > Transmittal Logs - and you can see the FCNs for the previous transmissions.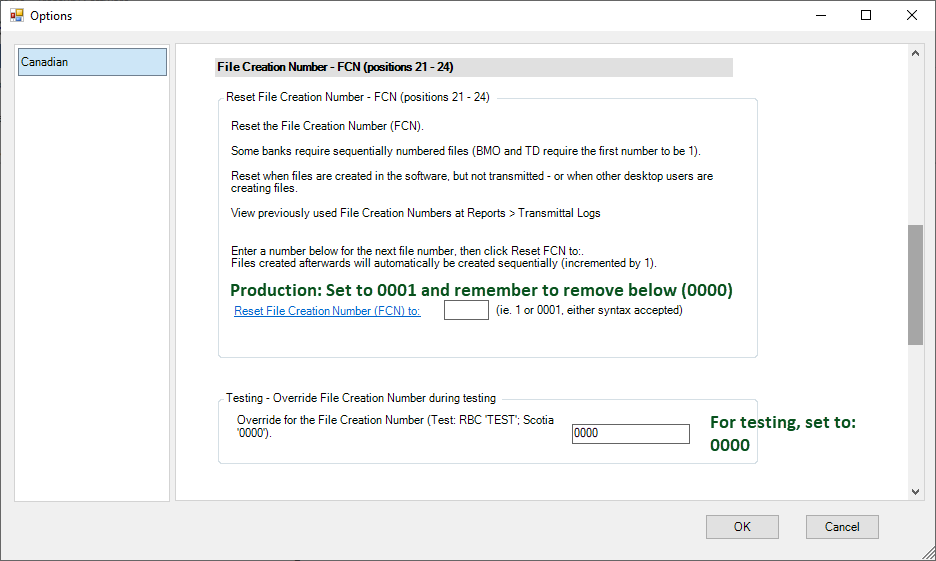 Note: The 'Other Codes' section has been set for BMO. Do not change these settings.

Daily operations:
--Debits and Credits can be included in the same file.

--BMO will accept (warehouse) transactions up to 100 days in the future.


ACH Universal supports BMO Bank of Montreal's 1464 bit file format:
http://www.bmocm.com/products/treasury/cda/ccbc/implementation/userguides/images/EFT.pdf
Note: The format starts on page 64 of the pdf (61 on the page numbers)