To run your initial Reconciliation Report, click on Reports >Reconciliation Report.
A popup will give you the option of entering the first period (e.g., month end) that is being reconciled.
Enter the Ending Bank Balance and Ending G/L Balance that is expected, and 'Run Report'.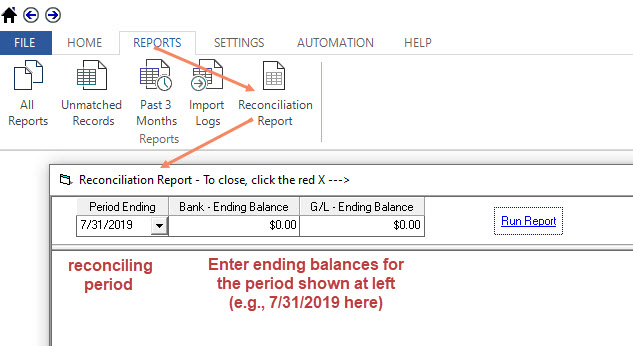 When you click OK, the 'Review-Your-Work' wizard pops up. This is where you will enter the beginning balances (in this case, the balances on 6/30/2019--to start on 7/1/2019).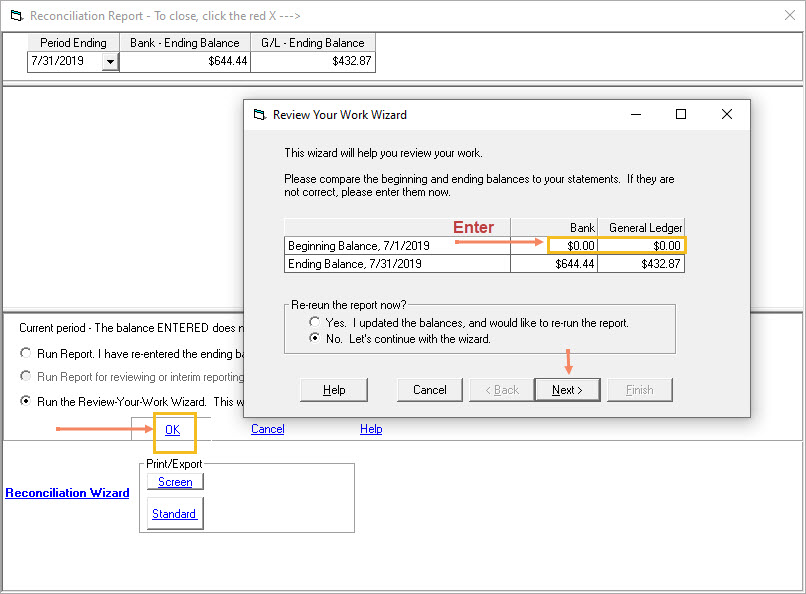 A Bank Statement Summary will appear. Here, you have an opportunity to make any G/L adjustments to the balances at 6/30/2019 if it is not a reconciled period, and start again.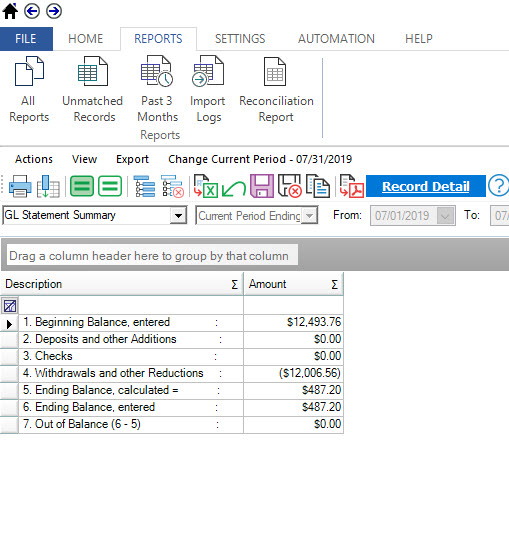 When you click on 'Reconciliation Report' in the toolbar, you can see any discrepancies that should be resolved in your records. If necessary, the system will ask if it can make an adjusting, balancing entry in the Reconciliation Report if needed. This should be reviewed before finalizing the Reconciliation.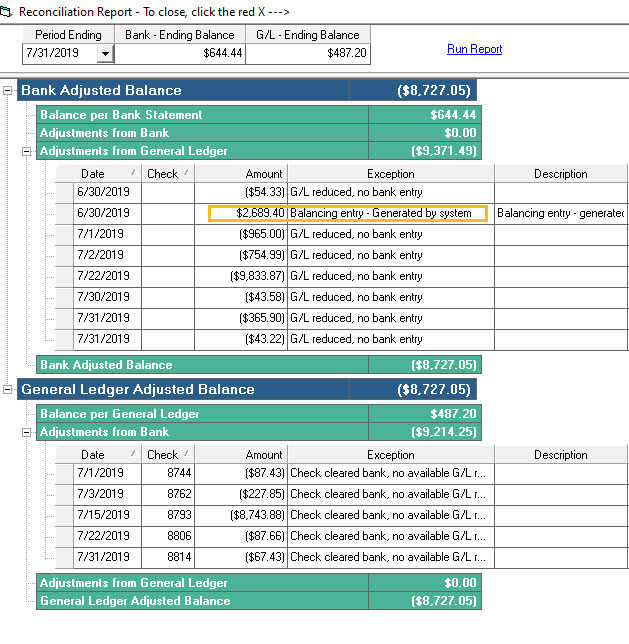 If it is necessary to make adjustments and 'unreconcile' the period, go to Reports->Periods->and all periods will show.
Highlight the reconciled period, click on 'Action' and 'Unmark Period as Reconciled' -- and 'Save'.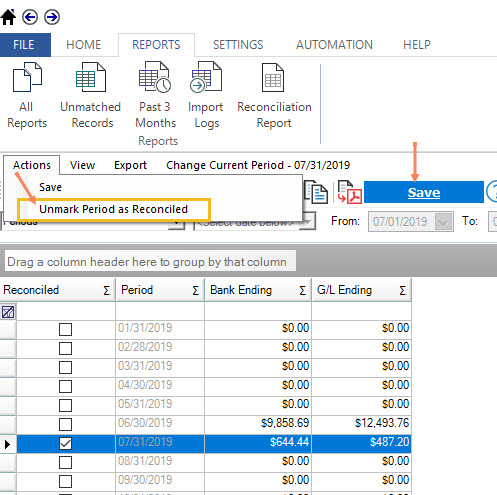 At this point you may make any adjusting entries and re-run the reconciliation to finalize.
Note: If unreconciling a period, all periods after that point must also be unreconciled.