When licensing Treasury Software, the license must be authenticated. You'll click File->Enter/Remove License Codes. You'll enter the License ID, License Password, your email address, and 'Click to Register'.
If the cursor spins for a while and it seems that it is not working, let it spin until a page pops up asking for your email address. First, you'll receive the message below--select OK.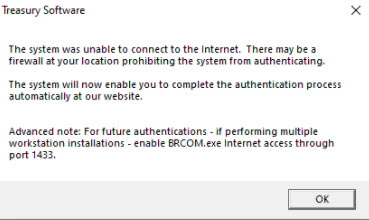 Then a message will open explaining that you need to authorize the process on the Internet. Select OK.

An internet browser will open up to the Treasury Software page below. Enter your email address into the box on this page and select 'Send Code'.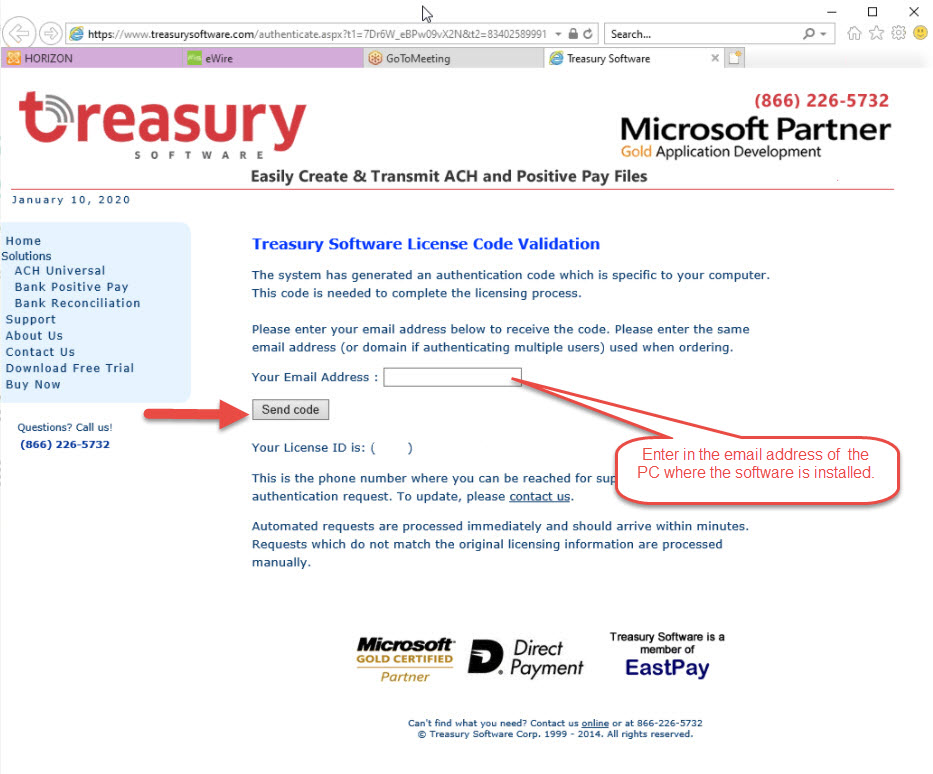 An alphanumeric code will be sent to your email, which you will then need to enter into the software (see below screen shot). Once the code is entered, you will click the 'Authenticate' link.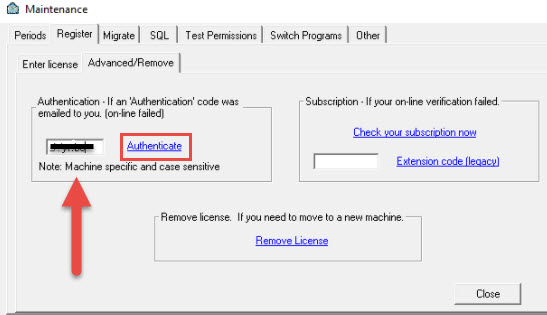 Then select OK and Close. Exit and re-launch the software and you will then be licensed. (You should be able to see your License ID when clicking on Help->About.)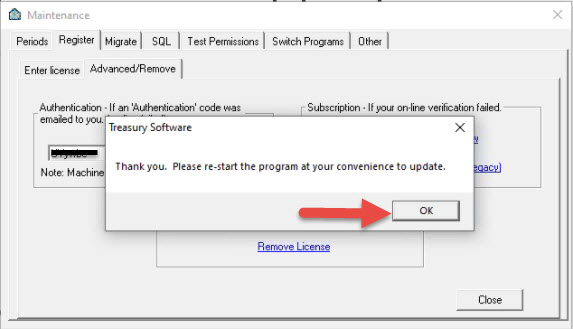 If by some chance you do not receive an email with the code (wait at least 10 minutes), check your Spam folder. On occasion, the email will be caught by a Spam filter.
If you still do not receive an email with the code, then do the following: Start over... re-enter your license information and 'Click to Register.. Then, when the screen shot below appears, copy that URL link and send that to the Support team via the Contact Us page on our website.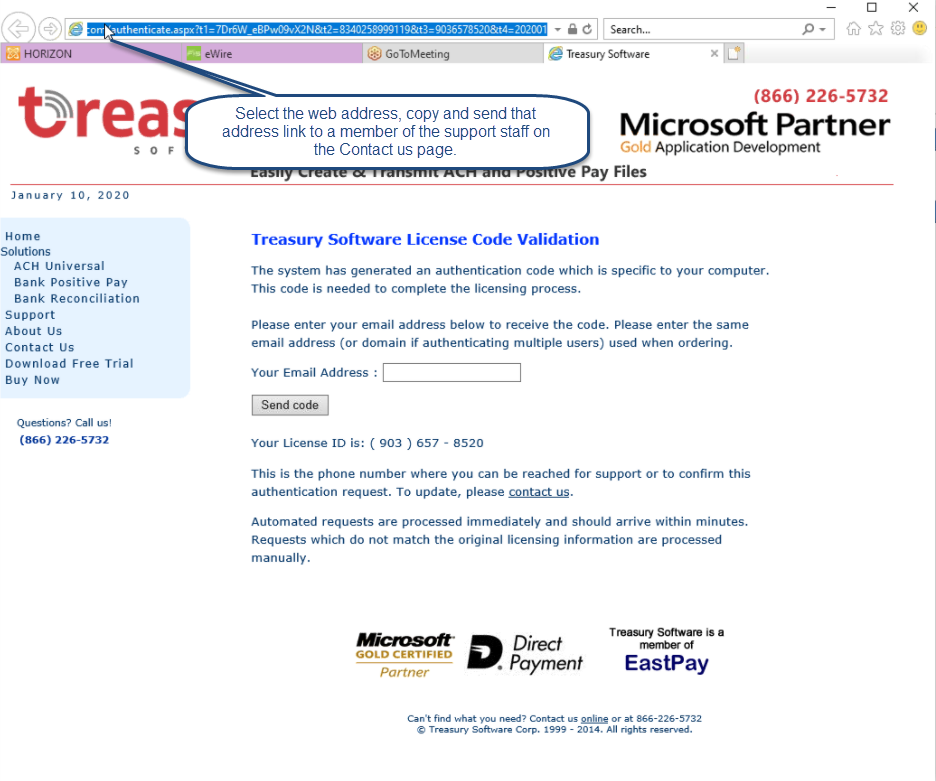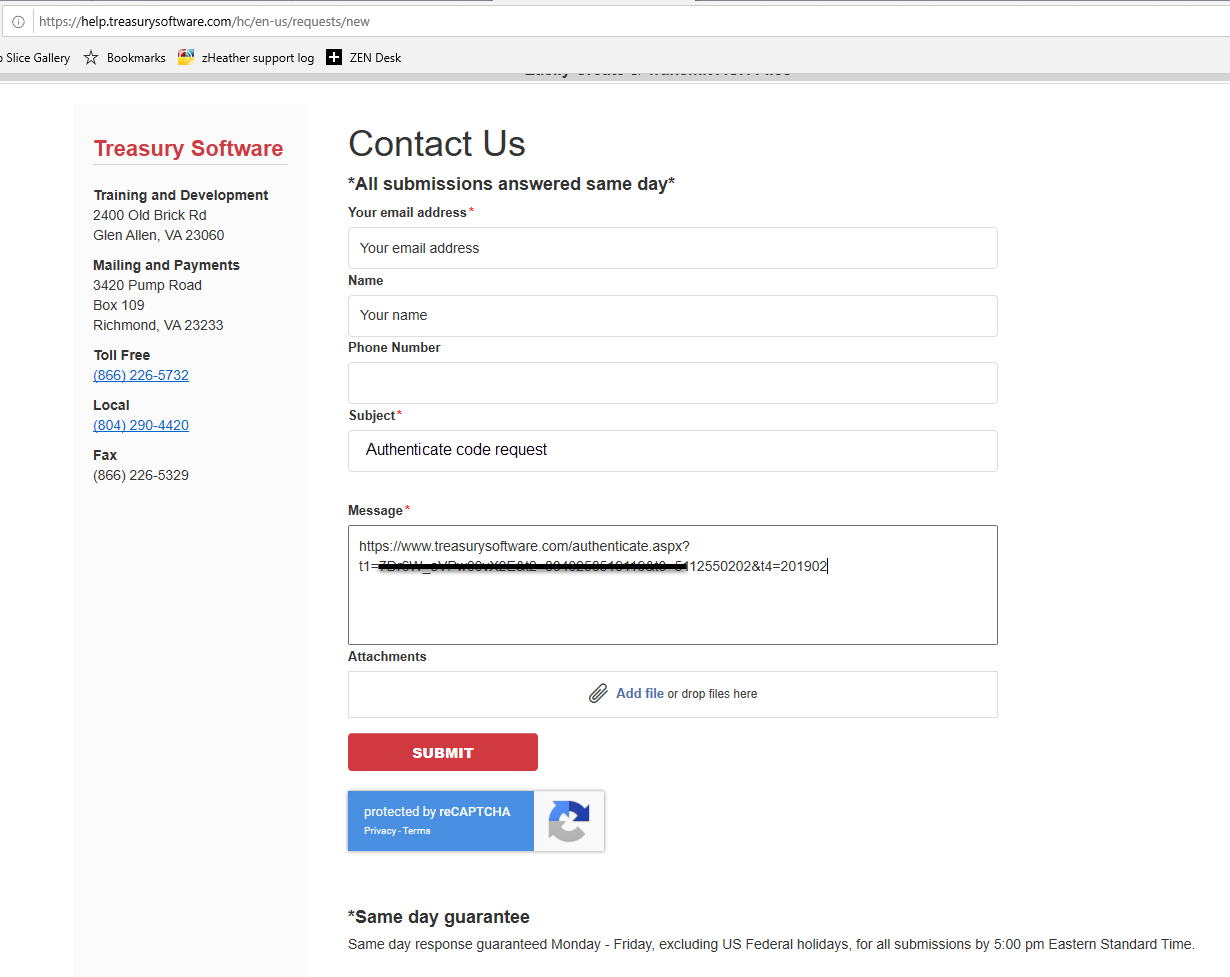 When our Support staff receives that URL, an authentication code will be manually created. You'll enter the code into the software (in the 'Advanced' tab), and then you will click 'Authenticate'.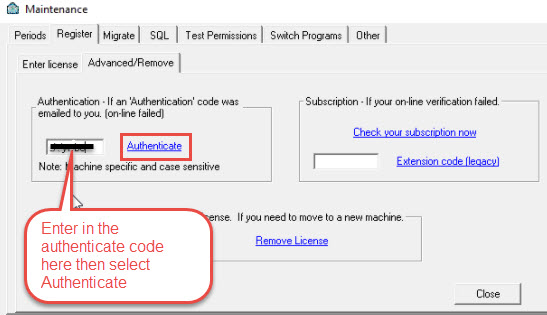 Click 'OK', close the software completely, and then re-open Treasury Software.