ACH Universal supports HSBC's 1464 character file format.
To configure your account for HSBC:
--On the Home tab click Canada EFT Settings.
--Check the box Activate Canadian format
--Select HSBC
--In the Destination Data Centre box - always 01600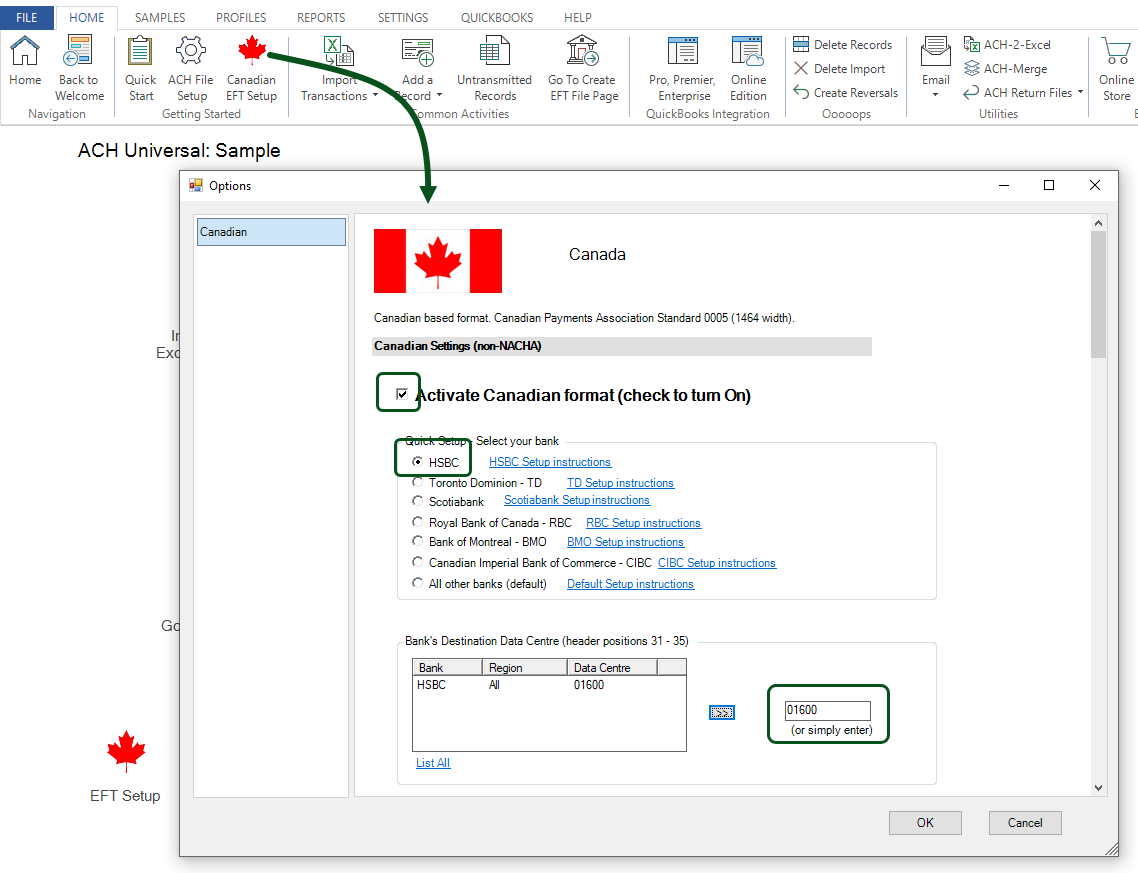 Enter your company information as below. Note:
--Enter your 12-digit HSBC account number.
--Your institutional id is 9 digits, and is comprised of
| | |
| --- | --- |
| 0 | Constant |
| 016 | HSBC |
| TTTTT | Branch Transit # |
It should start with 0016 (0 + 016).
If your branch (transit) number is 10020 for example, enter 001610020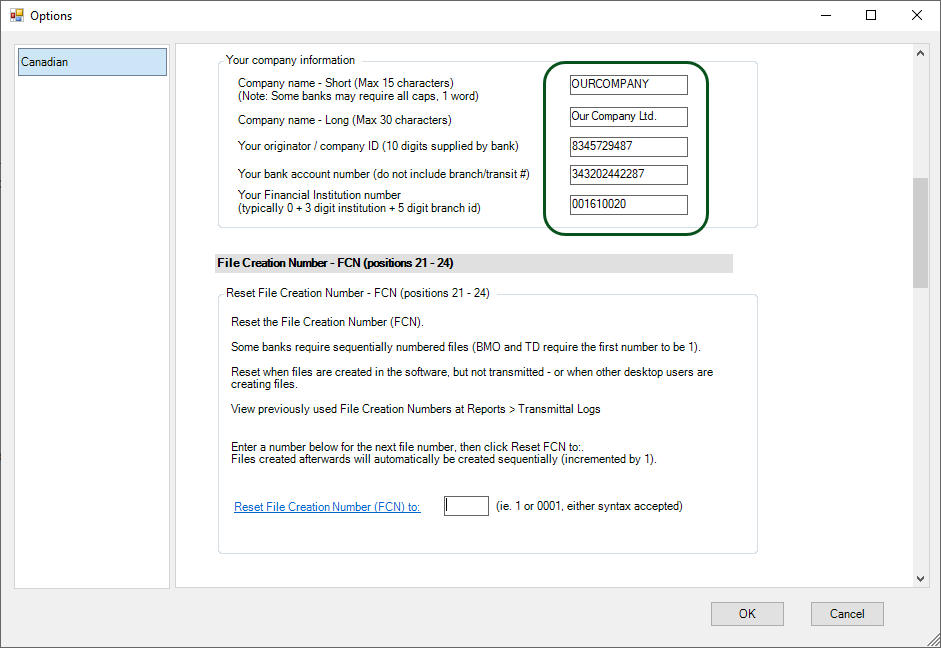 Note: You typically never need to adjust your File Creation Number for HSBC.
As HSBC only requires that the File Creation Number be greater than that of previously transmitted numbers, you typically do not need to ever change/set/reset it.



Note: The 'Other Codes' section has been set for HSBC. Do not change these settings.

Click on OK to save your work - you are done setting up!!!
Daily activity notes:
--Debits and Credits can be included in the same file.

--HSBC will accept (warehouse) transactions up to 100 days in the future.
Transactions dated for weekends and holidays will be processed the next available day.

--File Creation Numbers - Each EFT file must contain a File Creation Number that is greater than that of previously transmitted files for a unique EFT Originator ID. They do NOT need to be sequential.

--Offset account - Also known as the settlement account; refers to the originator's HSBC account that will be credited or debited for the payments in an EFT file. Unless specified in the EFT file, HSBC will use the default account as the offset account. An offset record is not mandatory.
If you need to use an offset account (very rare), scroll to the bottom of the form and enter:
--your account number
--your financial insitution number
--leave '01'
--check the box
Again, it is very rare to need to specify an offset account.

Returned items - Will be returned to your default HSBC account (where they originated from). Separate return accounts are not supported.