This help page walks through the Bank Positive Pay demo for QuickBooks Online.
You will want our software and a QuickBooks Online account to follow along.



If you haven't already installed the software, please download and install the software .

When you start the software, you'll arrive at the Welcome New User Screen - click Bank Positive Pay.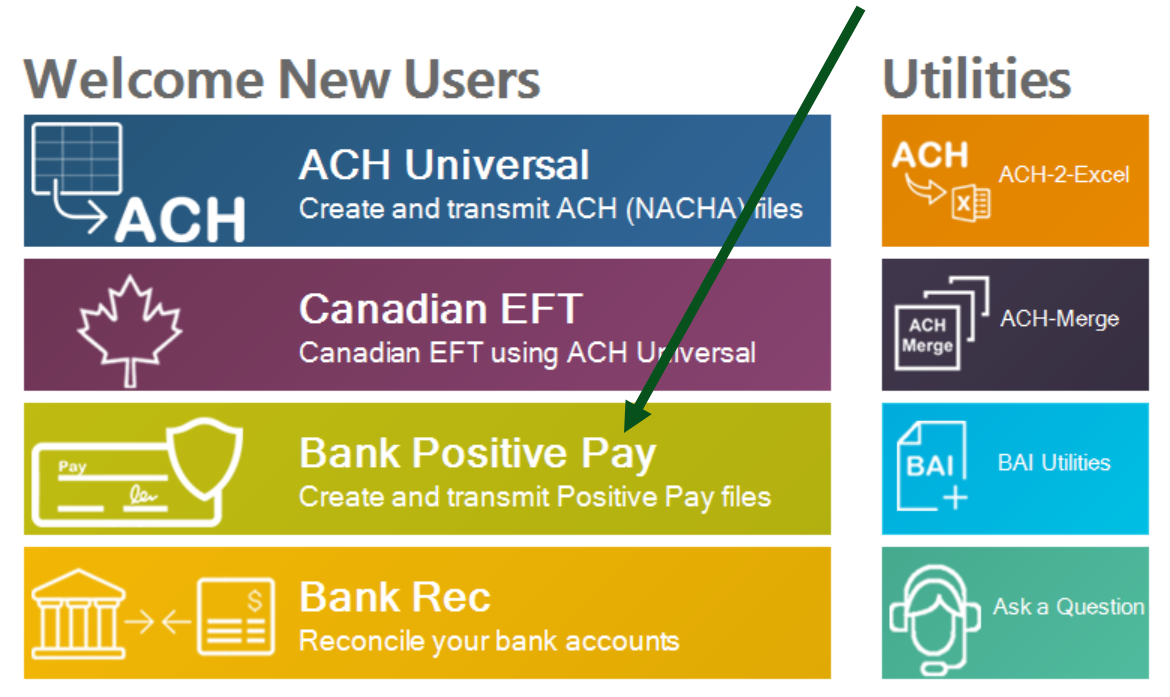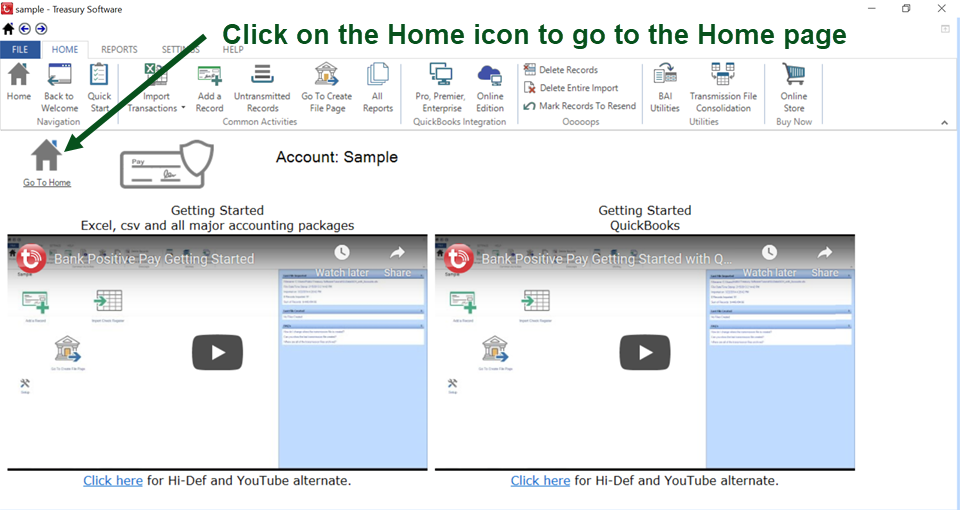 I. Connecting to QuickBooks Online - Setup

On the Home Page - click the large QuickBooks Online Integration Window.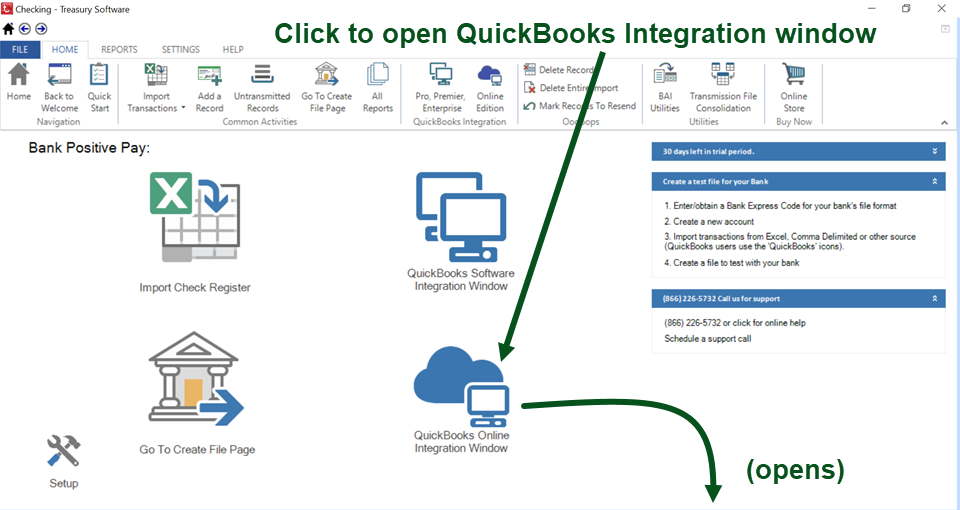 Then click on the 'Authorize' button on the QuickBooks Online Integration Window to initiate the authorization process.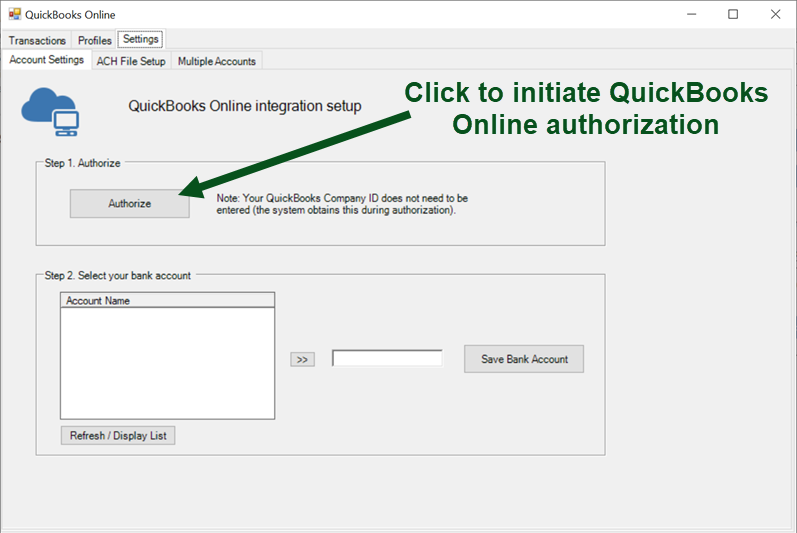 Log into your QuickBooks Online Account by entering your credentials and clicking 'Sign In'.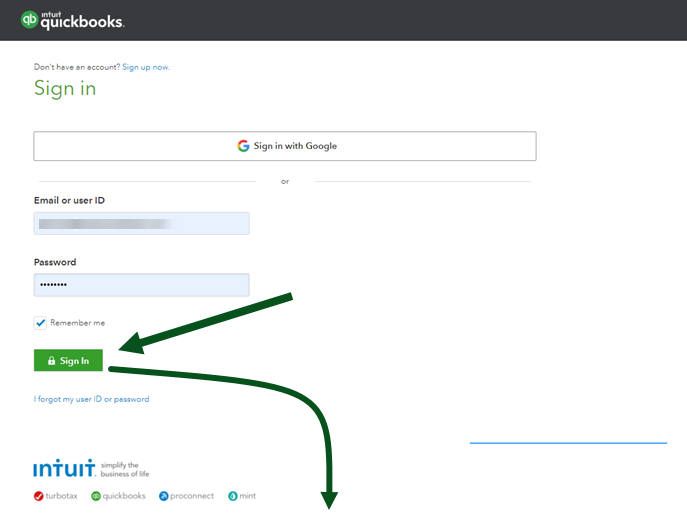 If you have multiple QuickBooks Online companies - you can select here.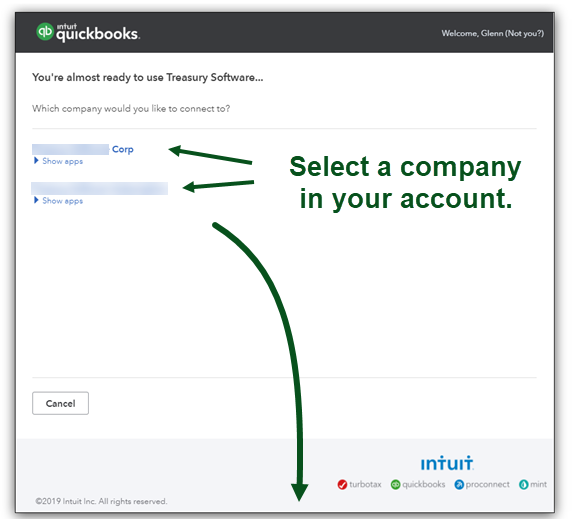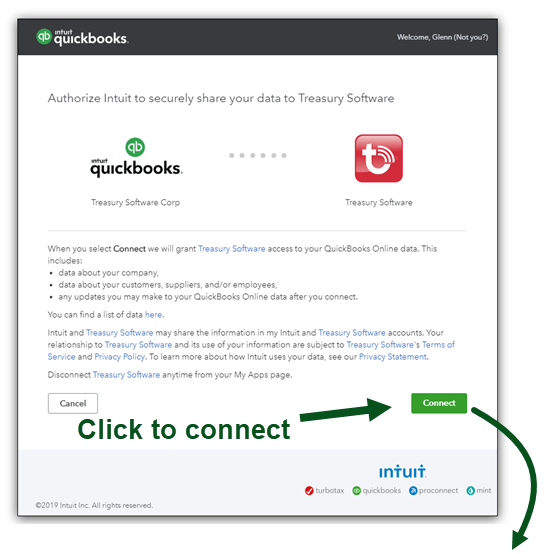 II. Selecting a bank account from QuickBooks Online - Setup
Now, switch back to our software.

Select a bank account to work with from your QuickBooks Online Company and click 'Save'.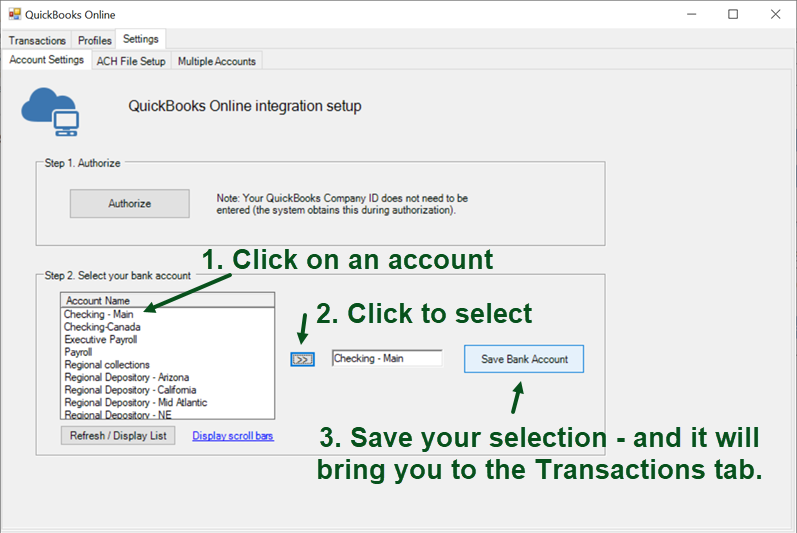 You can now view transactions from the Transactions tab.

For now, let's close the QuickBooks Integration window and complete the setup by entering your Bank Express Code.
III. Importing Transactions
Bank Positive Pay will read your bank account register and display the checks which have not yet been included in a positive pay file by Bank Positive Pay.

After you have entered in all your checks into your QuickBooks Online (QBO) company you are ready to import them into Bank Positive Pay.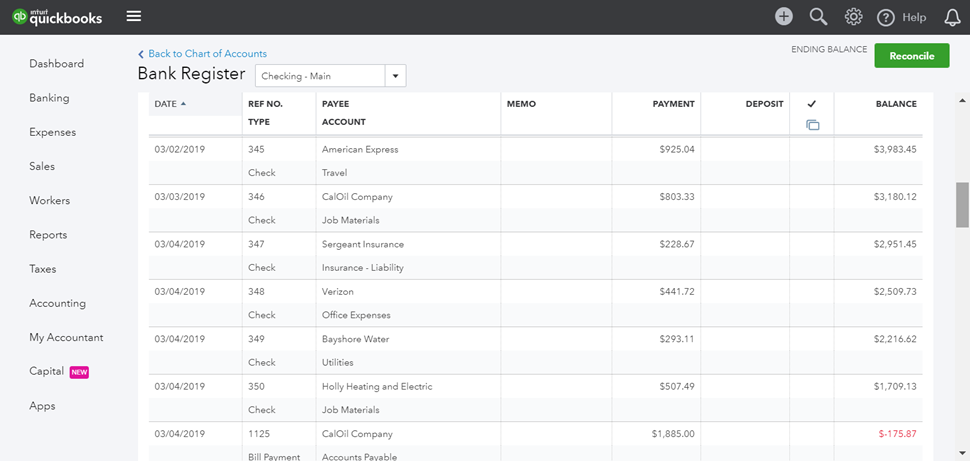 From within Bank Positive Pay, click the QuickBooks Online icon on the home page (large icon) or in the Ribbon bar to open the integration window (below).

On the Transactions tab, click 'View Transactions' to accept the default date range - or enter your own.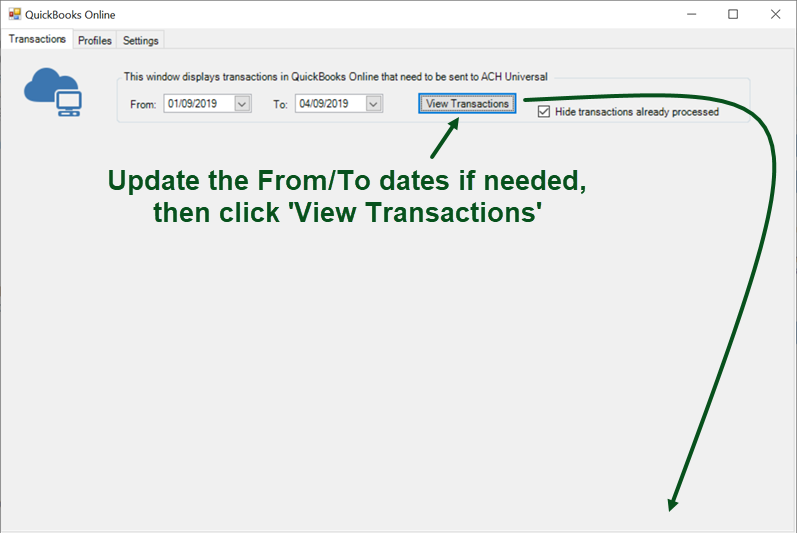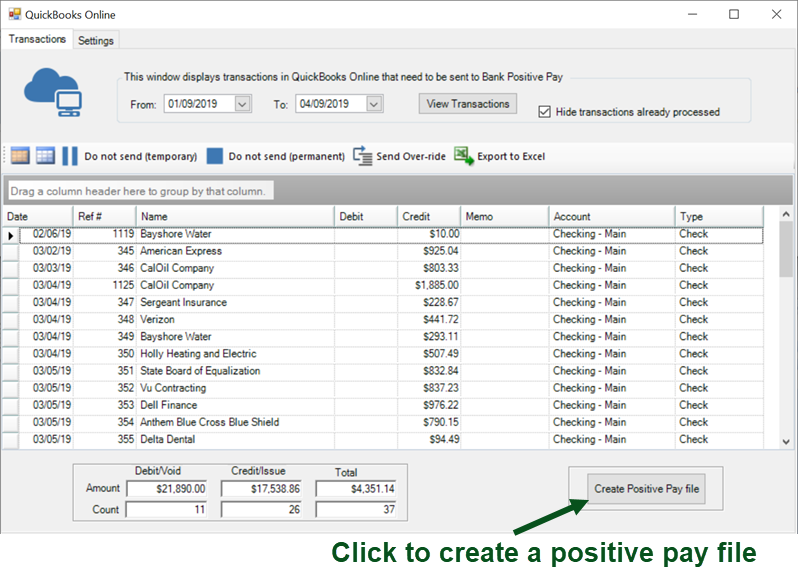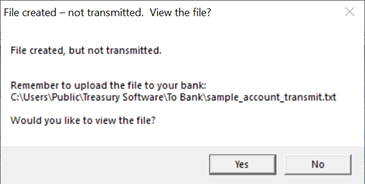 All Done - congratulations!!!
Technical notes:
If this was a production setup - we would have recommended:
--Create a new account within the Bank Positive Pay system (File > New Account > Create),
--Enter your Bank Express Code. This code represents each bank's layout in our library of formats. Each bank has a different format (and code) - and many of the larger banks have multiple formats (codes).
--Tokens. If you have more than one bank account, there are advanced options for managing your tokens from QuickBooks Online (see in the QuickBooks Online Integration Windows: Settings > Multiple Accounts). Note: Tokens are always stored in an encrypted manner.