Segregation of duties security is available on SQL Server platforms with an Enterprise/Advanced edition license from Treasury Software.

Setup - Enable display of options
On some systems, you may need to opt to view the Segregation of Duties.
From the main menu select the Settings tab, then the 'Import, System' button.
On the System tab, locate the Suppress Security Segregation of Duties - and elect 'Display'.
Click 'Close', and then exit and re-start the software.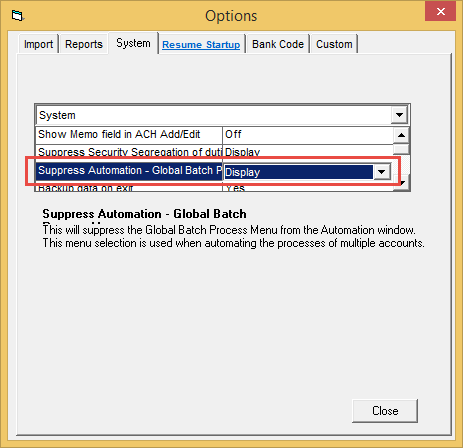 First time configuration
Upon restarting the software, select the 'Settings' tab, then Access Control.
When the form below is presented, select either method of authentication (integrate with Windows is recommended), then click 'Update'.
At this point, three additional tabs will be displayed:
--Roles
--Users
--Permissions