To pay a Support invoice by credit card, you may go to treasurysoftware.com, hover over the "Support" section, and you will see a link in the dropdown to "Pay Support Invoice".
https://store.treasurysoftware.com/SearchResults.asp?Cat=92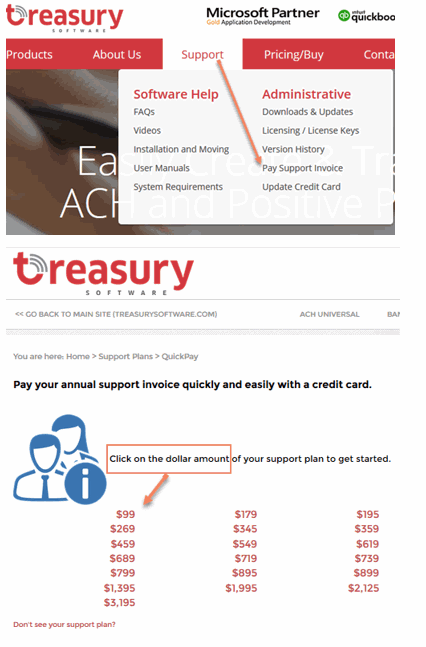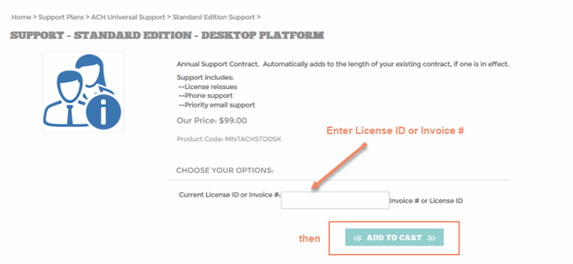 Your License ID may be found in the software by clicking on 'Help' > 'About'.
Continue through the checkout process.
You are also welcome to call Treasury Software Support and we can process the payment on your behalf - (804) 290-4420.