From the software, click on the blue "File" tab in the top left corner and choose "New Account".
A wizard will pop up, defaulting to "Create an Account…"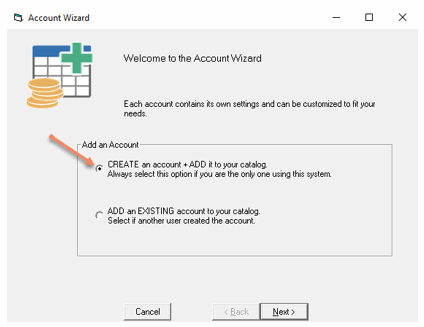 Click "Next" and then assign a name to the account. Each account in Treasury Software will be connected to a different bank account. Continue through the wizard, and then the software will flip into that new account so you may continue with the setup.
After setting up the account, the next step will be to click on "ACH File Setup" and, working through the wizard, enter the bank information, etc.