Go to treasurysoftware.com, hover over the Support link at the top, and you'll see the option to 'Update Credit Card'. This will require logging in to your account with a password.
https://store.treasurysoftware.com/login.asp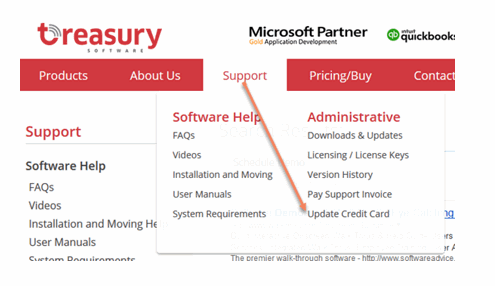 If you do not have the password or prefer to call us directly to make the change on your account, please call: 866-226-5732.