Go to treasurysoftware.com, hover over the Pricing/Buy link at the top, and you'll see the option to 'Update Credit Card'.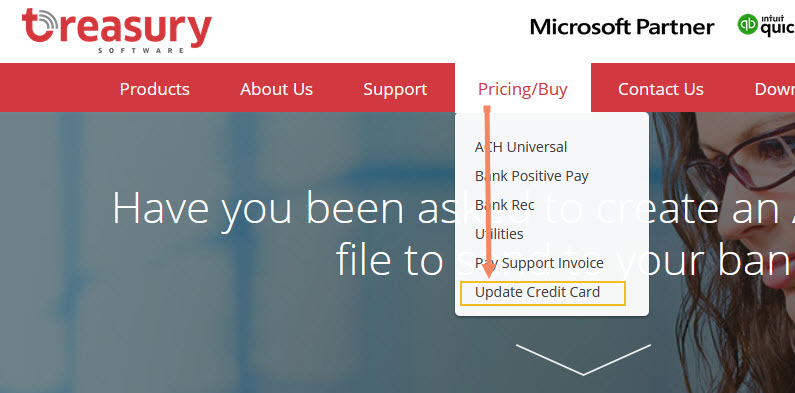 This will require logging in to your account with a password. https://store.treasurysoftware.com/login.asp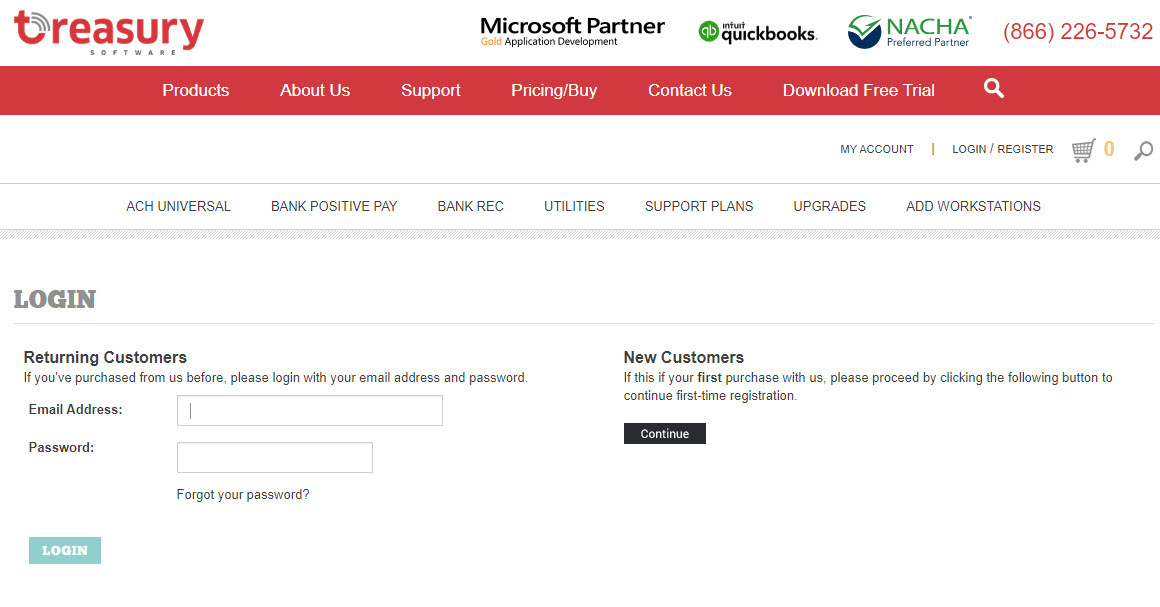 If you are not able to login to the site, you are welcome to call Treasury Software Support and we can change the credit card on your behalf - (866)-226-5732.
Once you are logged in, you'll click through the following screens: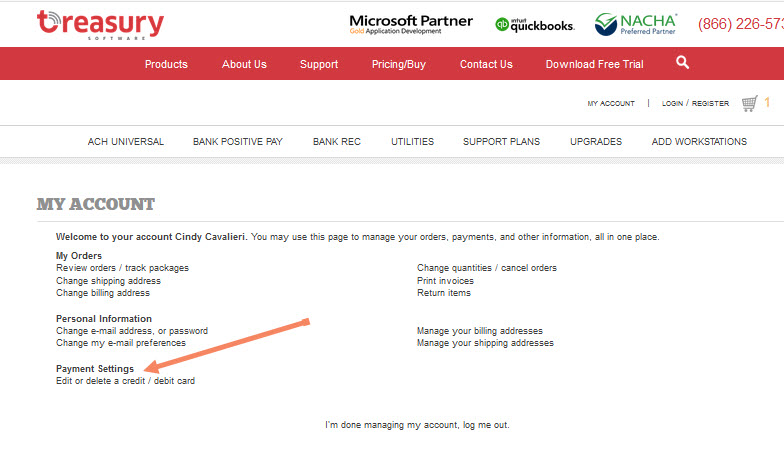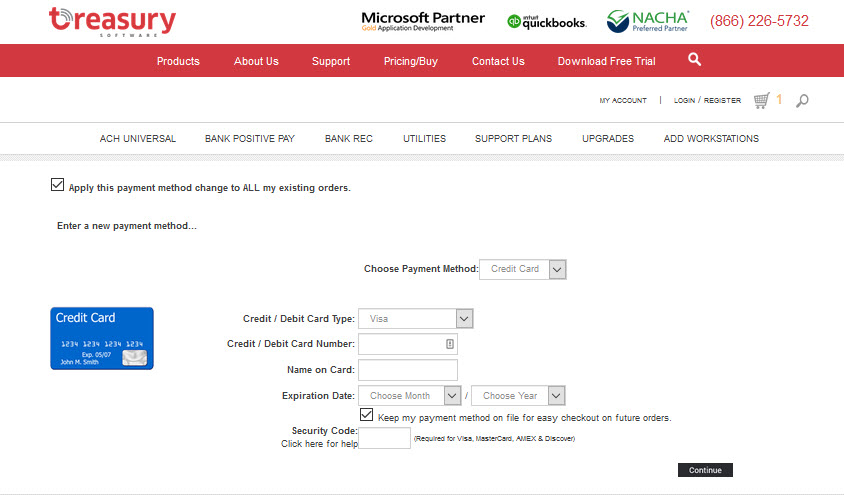 Click 'Continue' until Finished.