If multiple users are going are going to enter into the Instance, you'll need to configure:
--AWS, and
--Treasury Software

Reminder: AWS Lightsail only allows for two concurrent users.
Tip: To make sure that the IP Address does not get reset, we recommend obtaining a static IP (no charge) to minimize maintenance.


AWS Setup


From within the Instance (virtual machine), you'll want to:
--create a user for every user that needs access
--enable them to connect remotely
Creating Users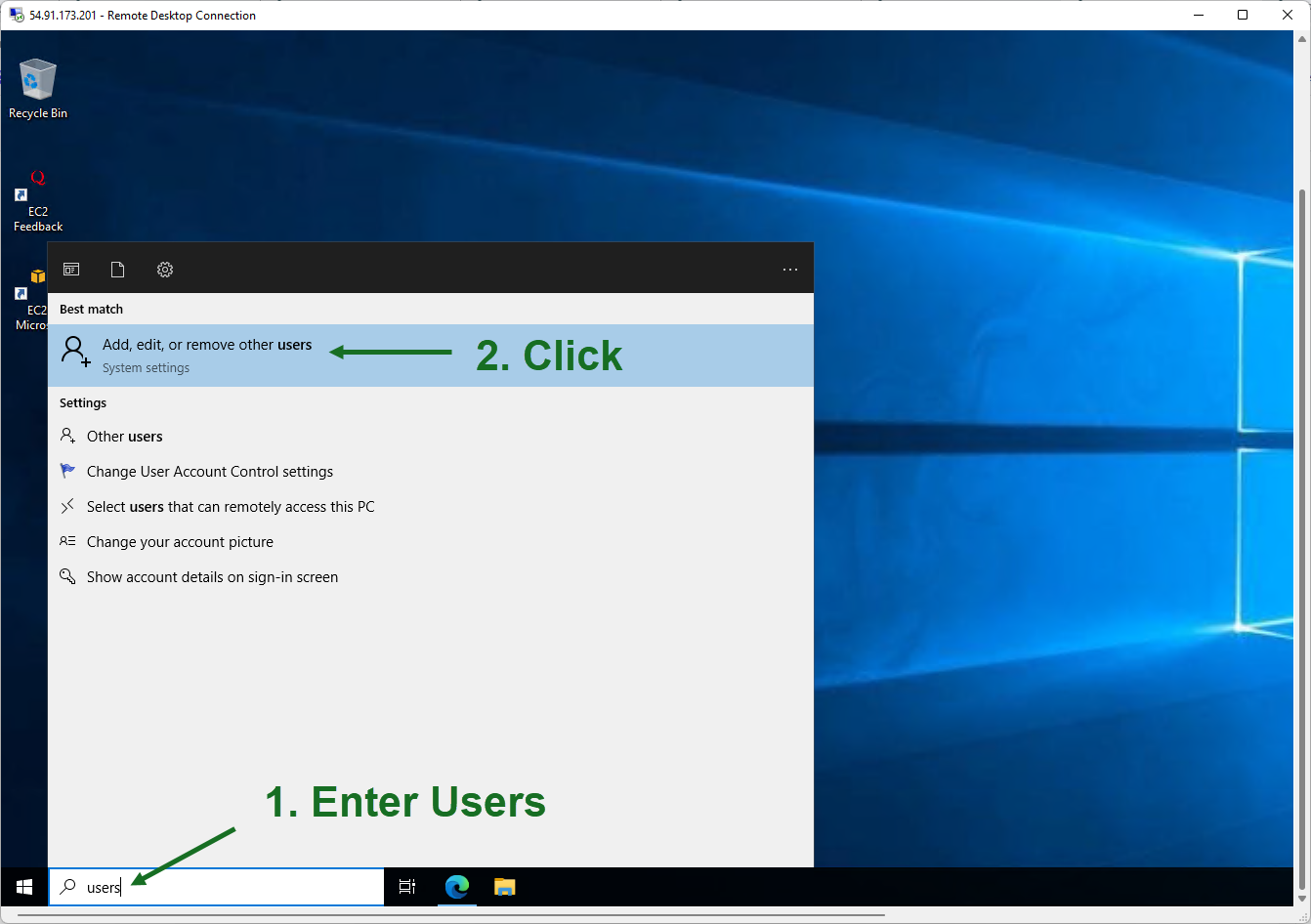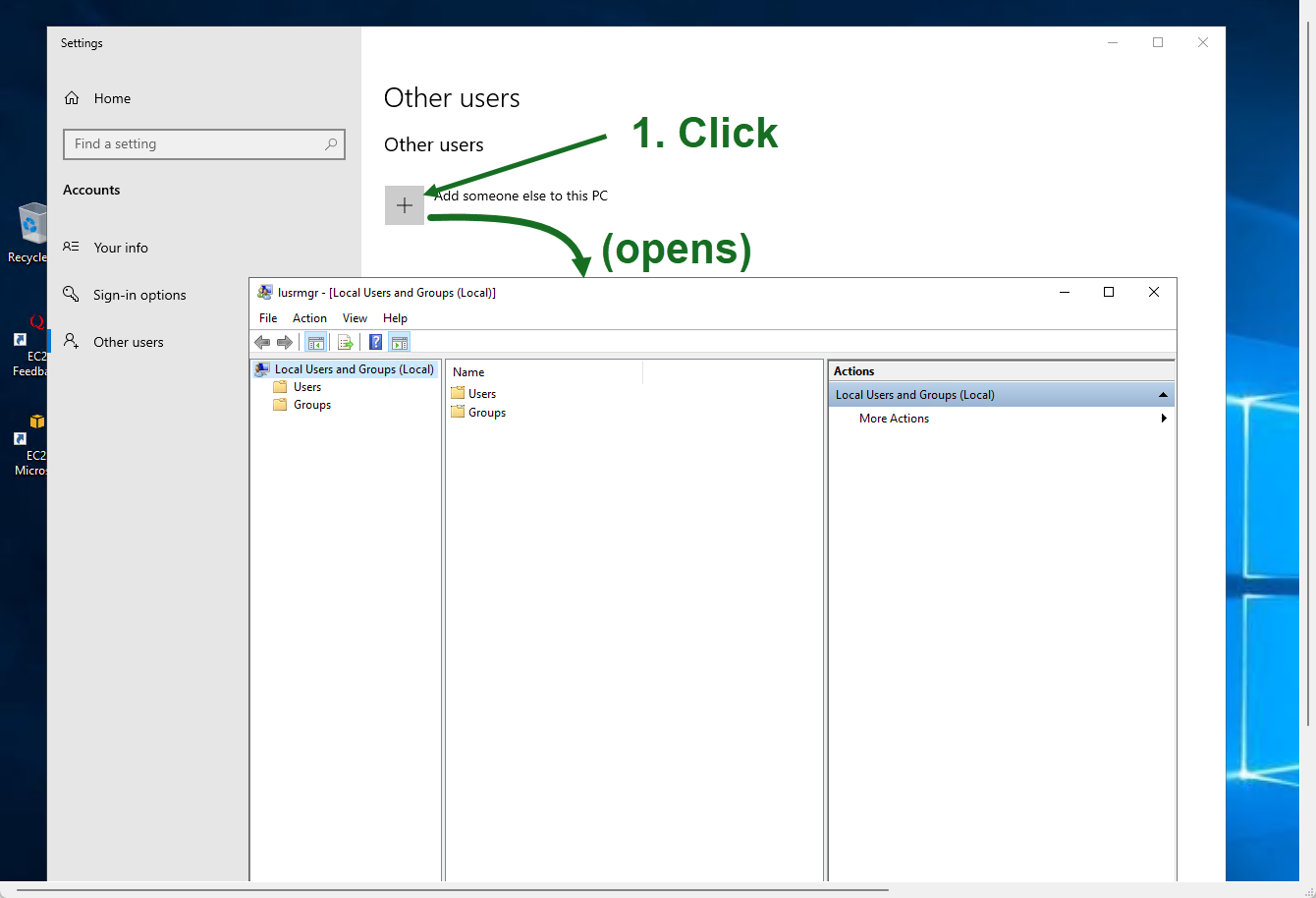 Tip: Many uncheck the 'User must change password at next login'.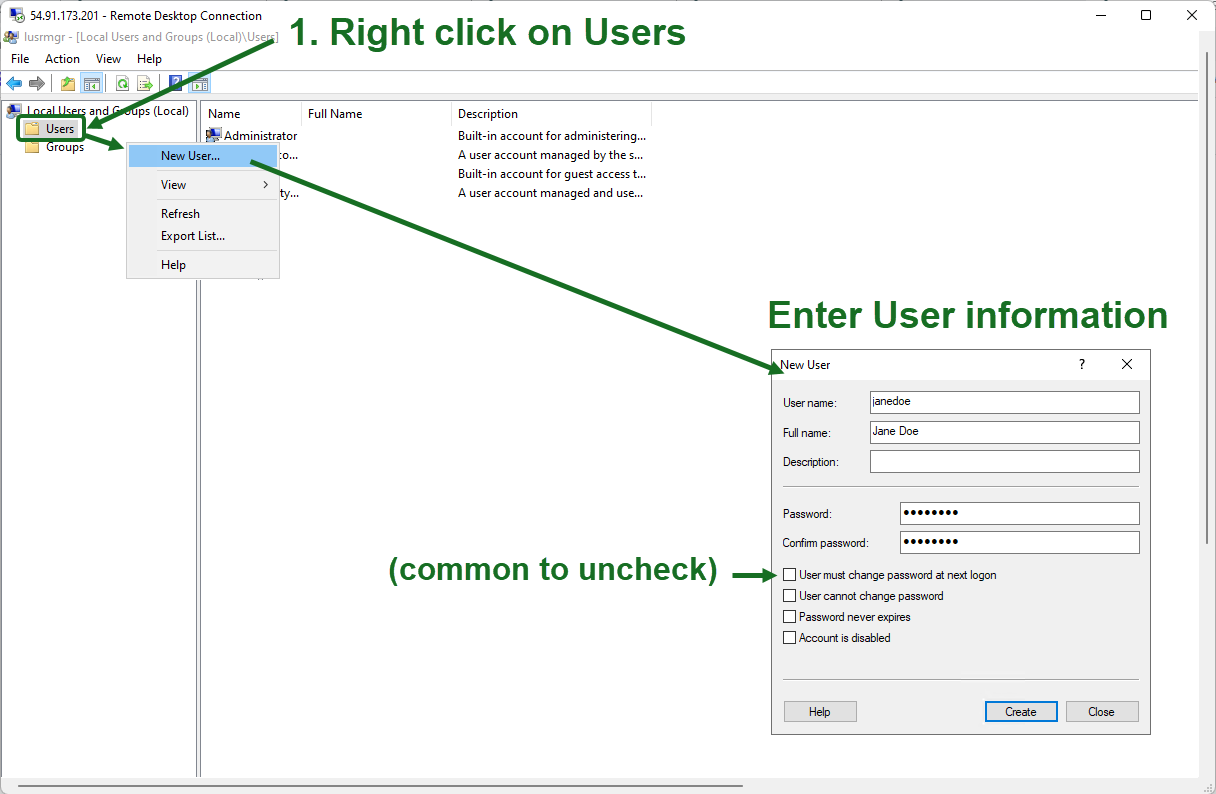 Keep on adding users as needed.
Enabling Users to Connect Remotely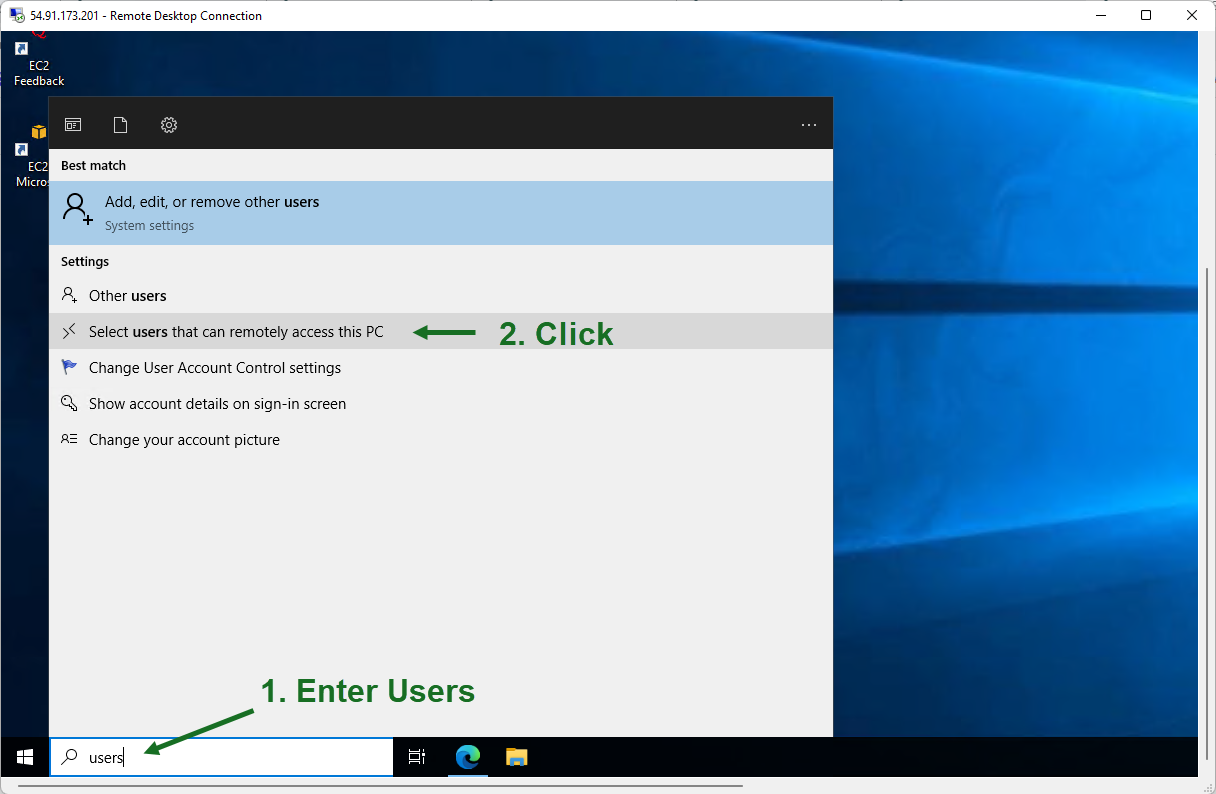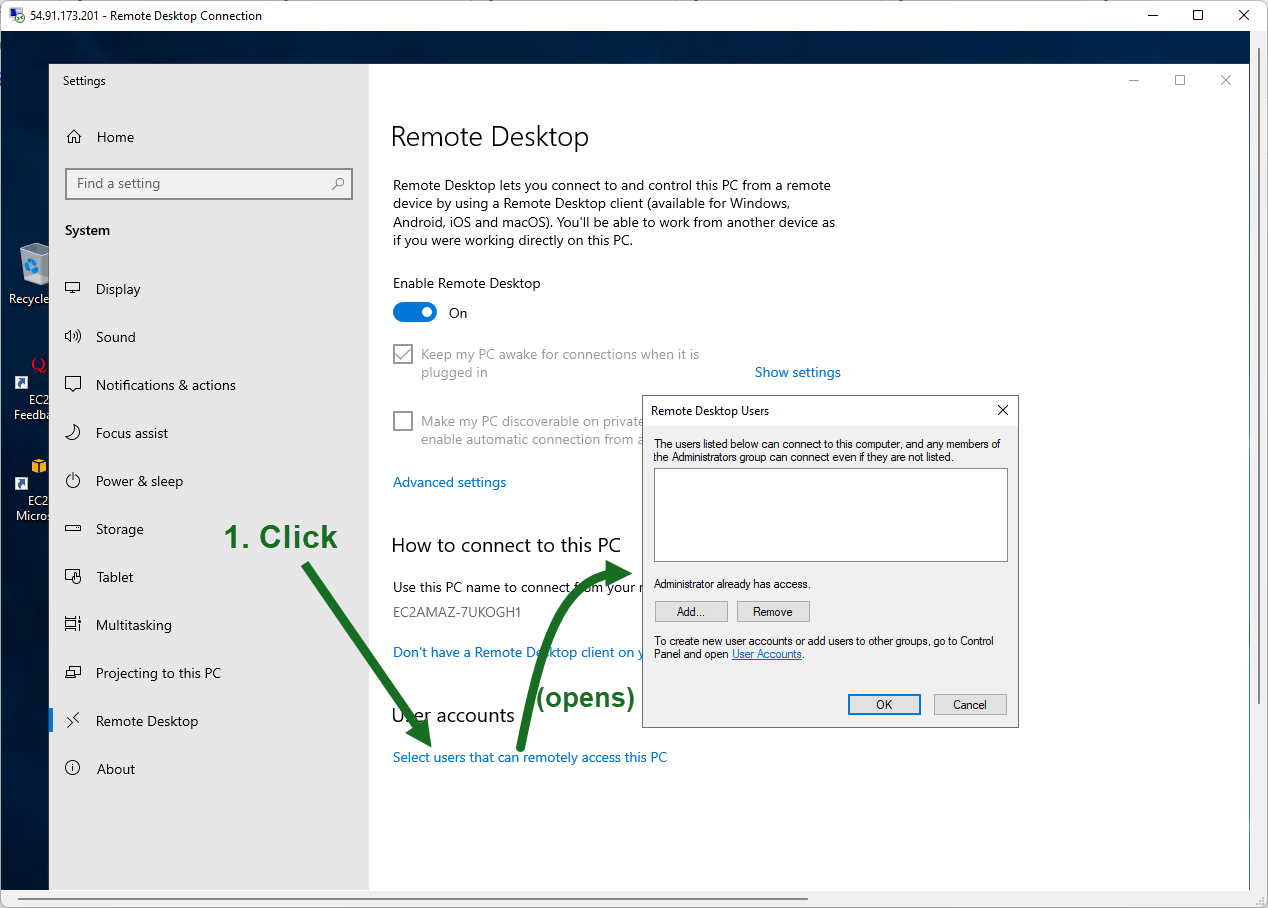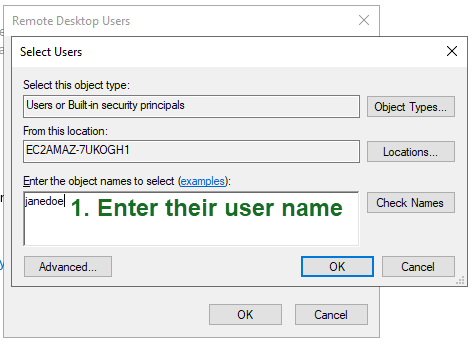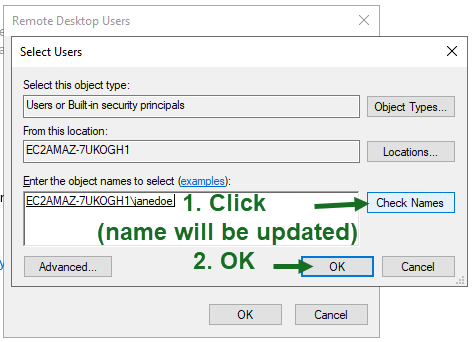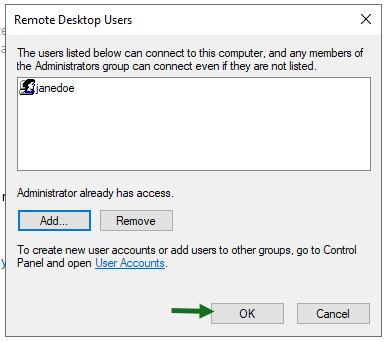 Treasury Software Setup
As with our non-virtual environment, you'll need to be on a multi-user license in order to configure.
Click on Citrix / RDP settings and complete the wizard.
For detailed instructions, see:
https://help.treasurysoftware.com/hc/en-us/articles/360010770253-Remote-Desktop-Services-RDS-Overview
Amazon, Amazon Web Services and Lightsail are registered trademarks of Amazon.com, Inc.