This article is for subscription clients who would like to change their payment method in Treasury Software's ecommerce platform. [It does not apply to customers who originate ACH payments to Treasury Software.]
If your email address is listed on the Treasury Software account, you can request a link for access to your Billing Portal from Treasury Software.
Update Payment Method
When you have received the link to your account, you will see a screen like this: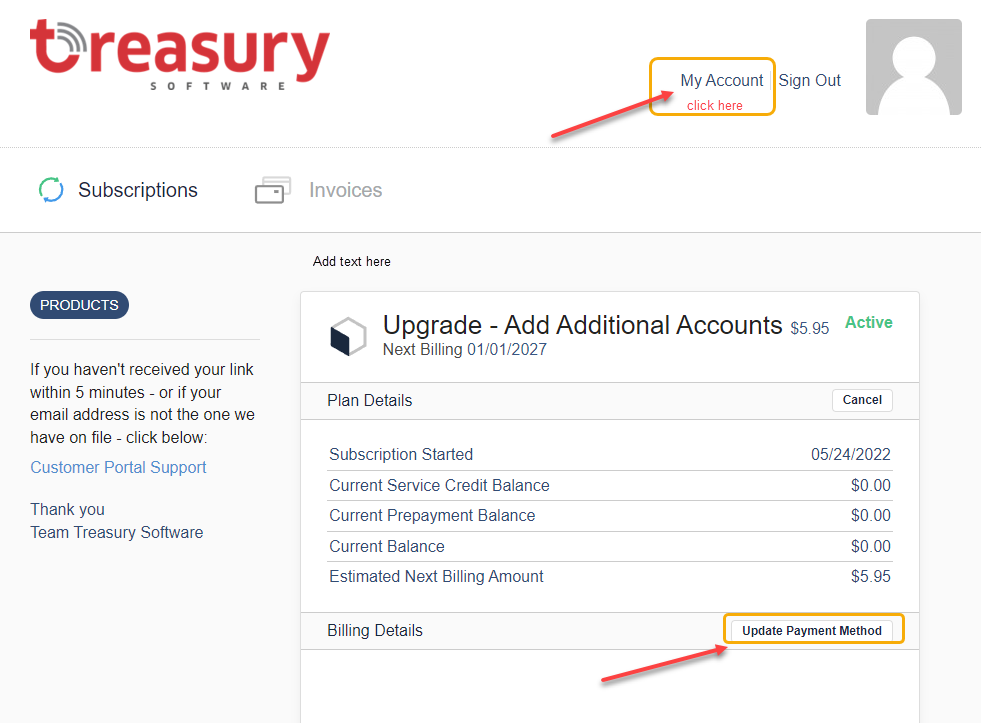 Initially, subscriptions require a credit card to be on file for automatic charges.
Once a client has had one successful credit card charge to their account in Treasury Software's ecommerce system, a user whose email is listed on the account should be able to 'Update Payment Method' from credit card to ACH Debit.
Adding a Bank Account
Once this option is chosen, a screen will be available to capture all of the bank information. (The individual should be a signatory on the bank account.)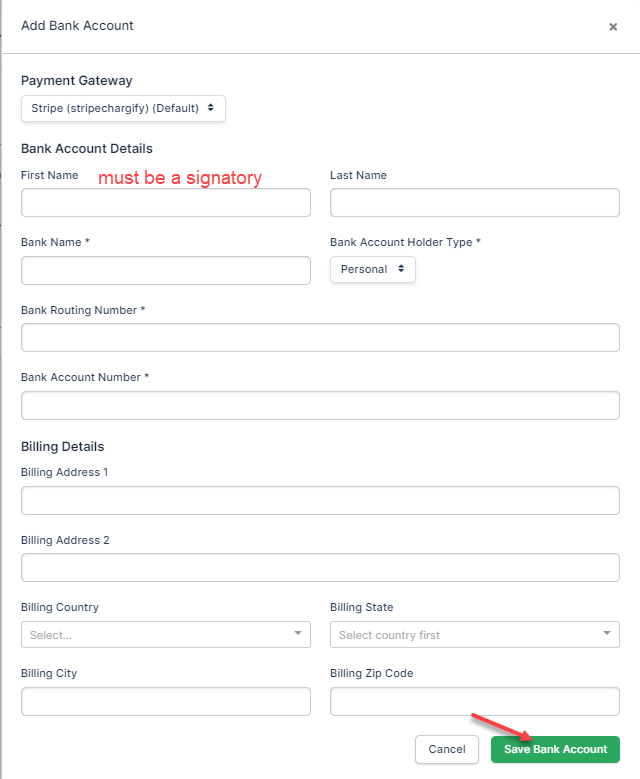 Verification
After the Bank Account information is submitted in the portal, there will be two micro-deposits created in that bank account. (The micro-deposits may take a few days to receive.) Those deposit amounts must be verified for the bank account option to be active.
If a verification email is not received, you'll want to check with one of the signatories on the account to see if they may have received it, or you may want to check your Spam folder.
After responding to the verification email identifying the micro-deposit amounts, then the account will be active and ready for ACH debit, and will (by default) be the primary payment method.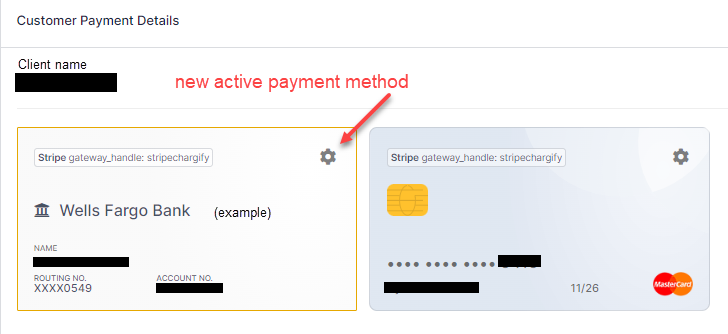 Treasury Software is not able to manually override the ACH verification process. If an email is not received to verify the micro-deposits, then ACH debit will not be an option in the ecommerce system.
Please note: The account cannot reflect a past due balance for a payment method change.