Follow the steps below to enable email notifications of all ACH file transmissions to other personnel in your organization. (If you wish to set up external email notifications, see the section 'Email - Notifying Customers, Employees, and Vendors'.)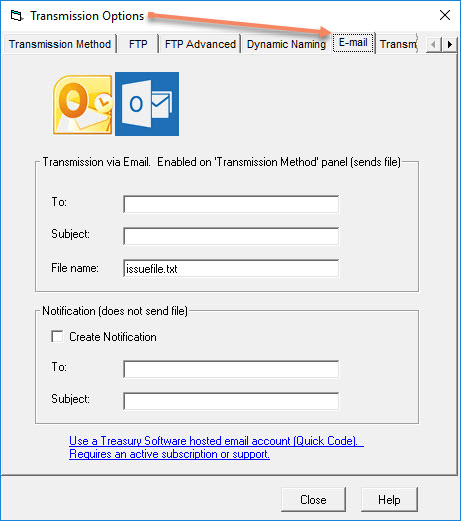 Note: You may need to configure your firewall to allow email to be sent through TreasurySoftware_email.exe. Contact your system administrator regarding this issue.
From the Settings tab select Transmission Options>Email tab. Information in the Email tab lists addresses to receive a copy of the created ACH file. Information in the Notification tab lists addresses who should receive notification that an ACH file was created, but will not include a copy of the actual file.