DeJardins Bank - is in all French language
Destination Data Centre 81510
They require the Trailer Record 69-112 to show zeros
and you'll choose 'Use ID Numbers' (bottom radio button).
Note: There are different Origin ID Numbers assigned for debit transactions and credit transactions, so if processing both debits and credits, you'll want to create two separate accounts.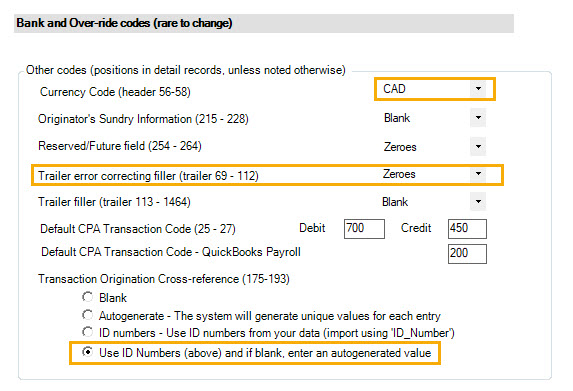 NOTE: The 'Short Name' in the setup should be one word (no spaces).