ACH Universal can write back a unique reference number into QuickBooks, using a different numbering sequence--even alphanumeric (such as ACH100, ACH101, etc.).

Then, when you go to print vendor checks, those processed by ACH Universal will have a sequence number in the register and will not appear in the list to print checks.


Note: This feature is designed for Vendor payments.
Employee payroll checks cannot access this feature due to security set by QuickBooks.

One-time Setup
From within the QuickBooks Integration Window, click on Settings > ACH Settings > Other Settings and check the box as shown below.
Want to set additional options? Click on the blue 'Write back Options' link, and this will open the settings screen (2nd screen shot).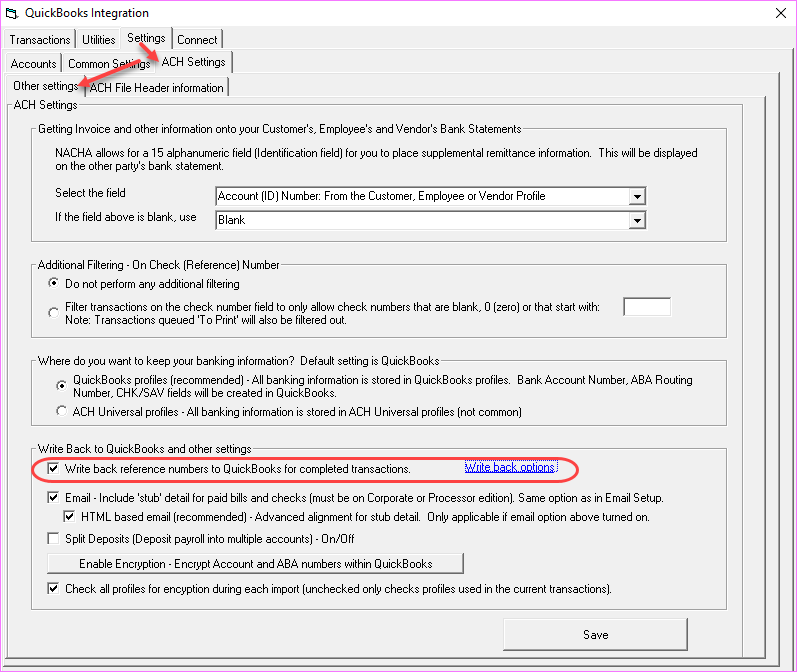 Write Back Options
Here you can choose the sequential number that will appear in the bank register. By default, it is set to create 'ACH100', but you can change it to 'EFT100', or whatever numbering system you wish to use. Note: If using more than 6 characters, the last numbers will not be displayed in the bank register.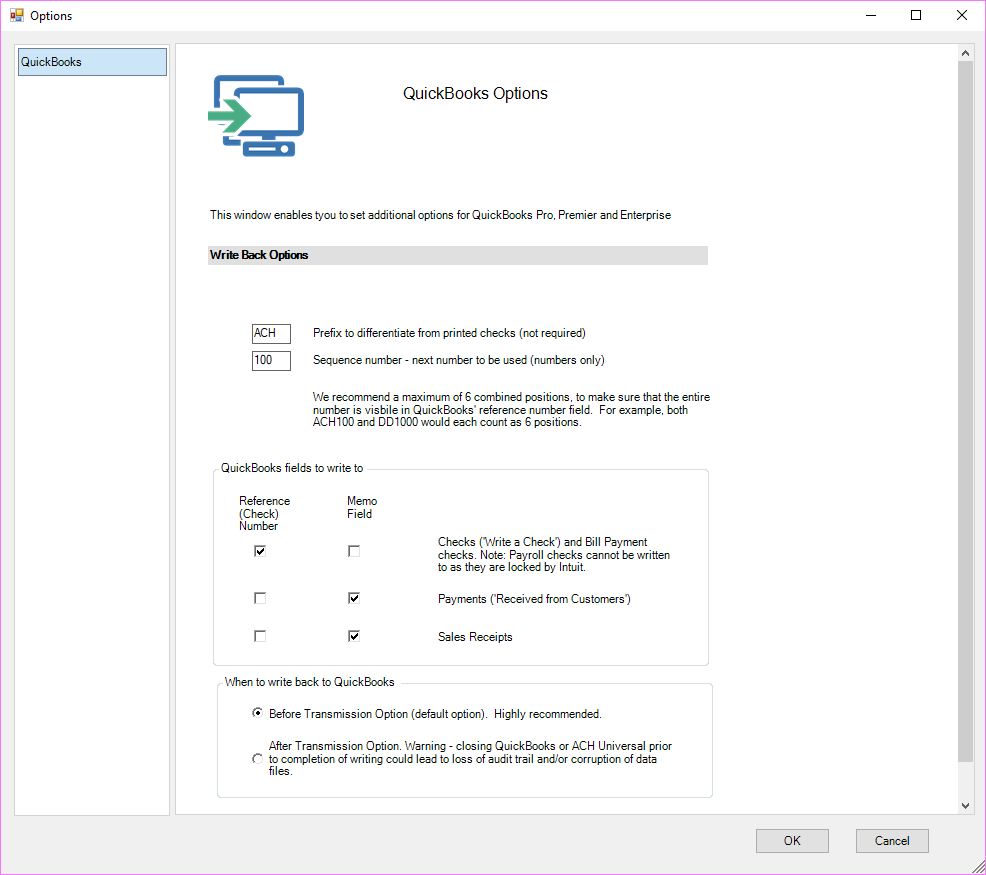 Tip: If you want to be able to identify ACH-based vendors when looking at the Vendor Center, you might want to add an asterisk or other symbol at the end of their name. (ACH Universal uses the 'Print Check As' name by default by when pulling data from QuickBooks, so the asterisk will not show.)
Employee payroll - Assign ACH payment numbers when running payroll
Intuit does not allow third-party apps to write back (as above) to payroll items in QuickBooks, but it is possible to 'Assign check numbers' in the payroll check options, and enter an 'ACH number' when running the payroll.
This number will automatically sequence when processing.

Intuit and QuickBooks are registered trademarks of Intuit Inc. Used with permission.