Start the RDP (Remote Desktop Protocol Connection) App
1. Type RDP into your Windows Search bar
2. Click on the App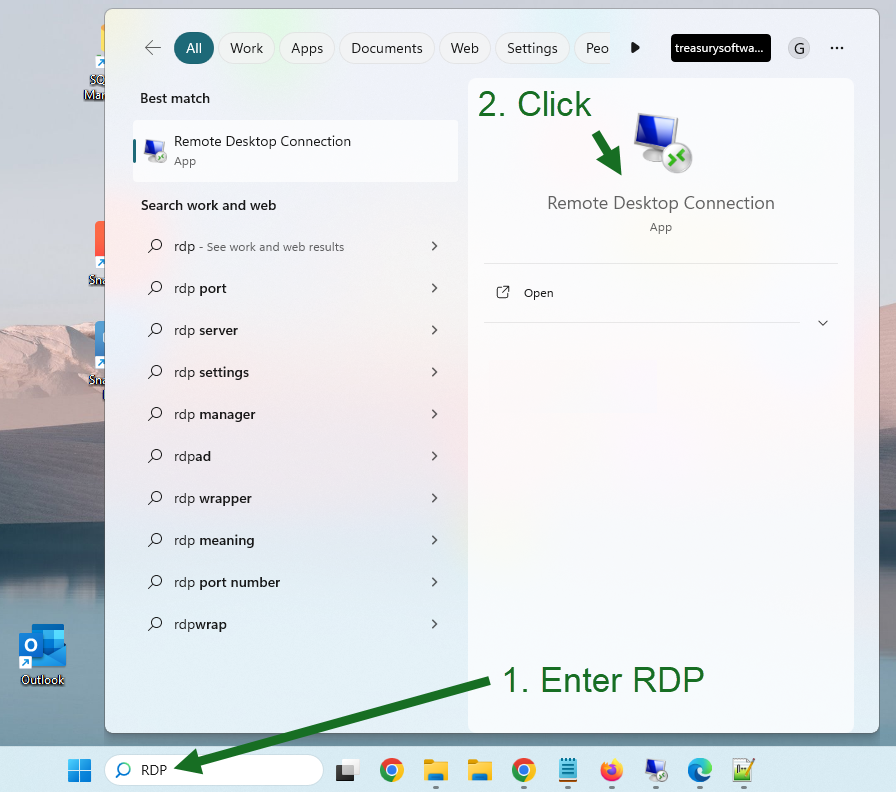 This will start the RDP App.
Click to expand to display options.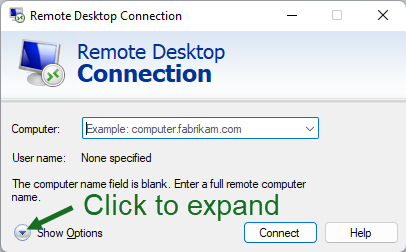 1. Enter the IP Address of the instance (virtual machine). The IP Address can be found on the instance manage page (see reference screen shots below).
2. Save
Click 'Connect'.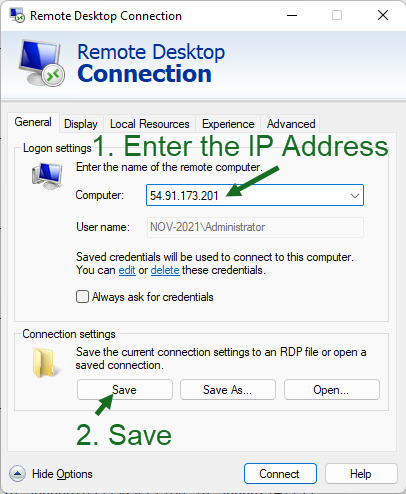 When prompted - enter the password from the Instance (virtual machine) manage screen (see reference screen shot below).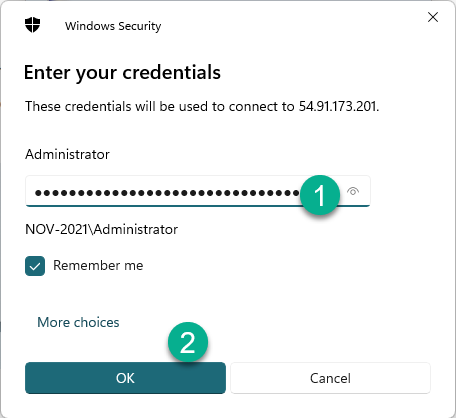 Ok to click Yes.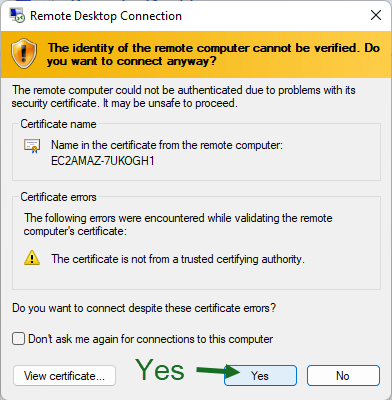 Congratulations - you're now connected!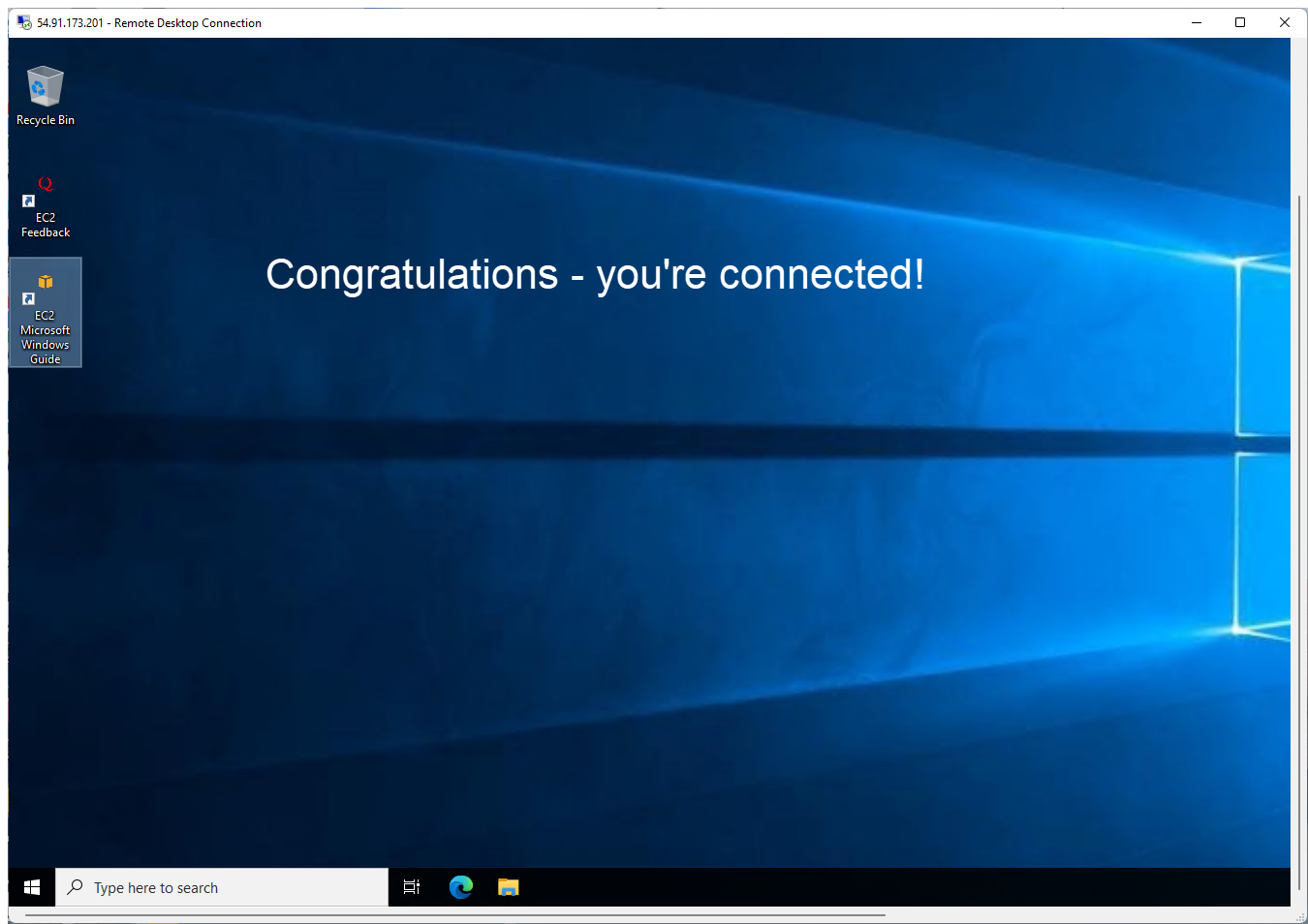 Reference - How to obtain your IP Address and Password
Navigate to Instances or go to the https://lightsail.aws.amazon.com/ls/webapp/home/instances
Tip: The IP Address is on the tile below (54.91.173.201).

Open the Manage Instance Window by clicking on the three dots, then selecting Manage.

Manage Instance Screen
Get your IP Address and Admin Password from this screen.
Tip: Copy and paste the password from AWS to a document (ie. Notepad, Word, etc..) for future access.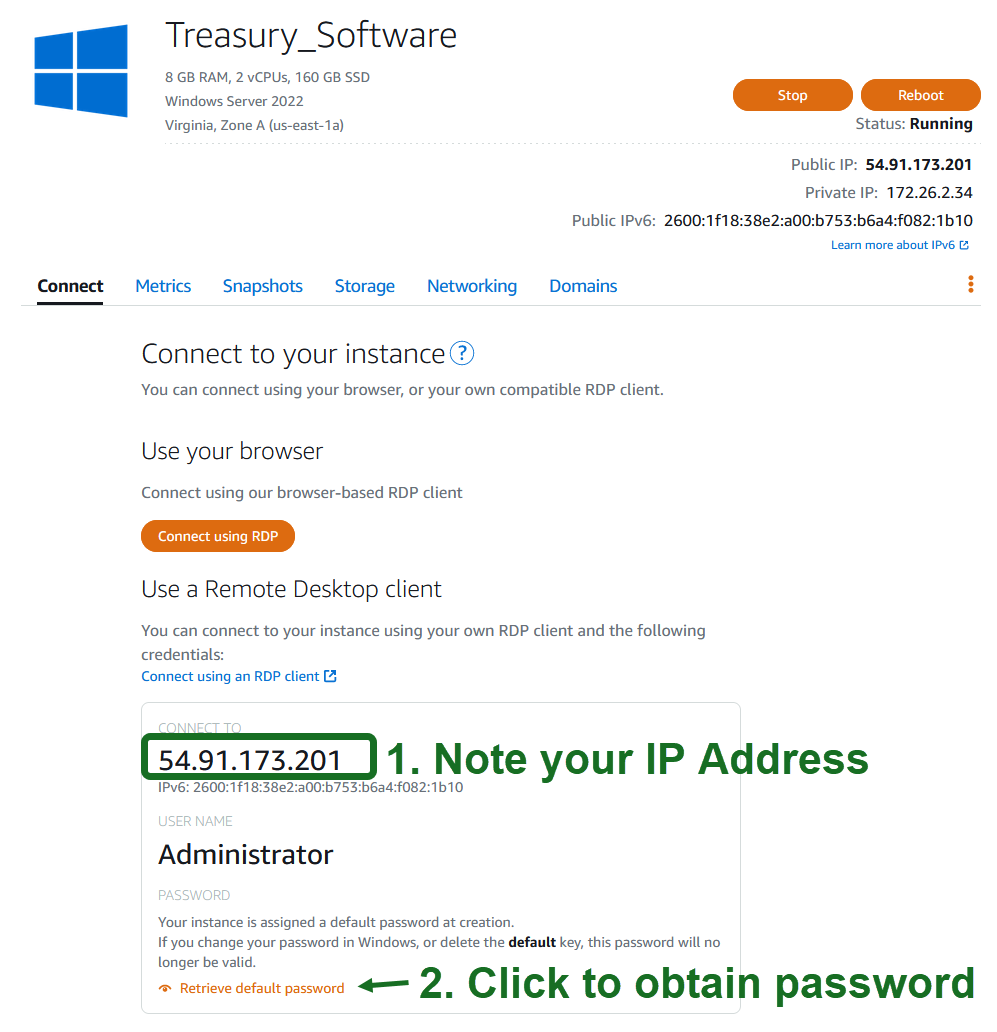 Amazon, Amazon Web Services and Lightsail are registered trademarks of Amazon.com, Inc.