Go to: https://aws.amazon.com/
Navigate to the Console using either selection below.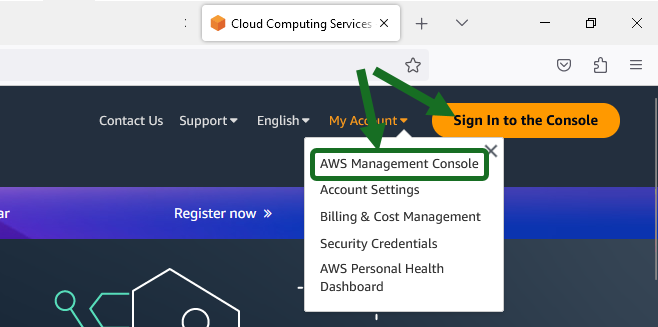 The Main Console will be displayed.
Select Lightsail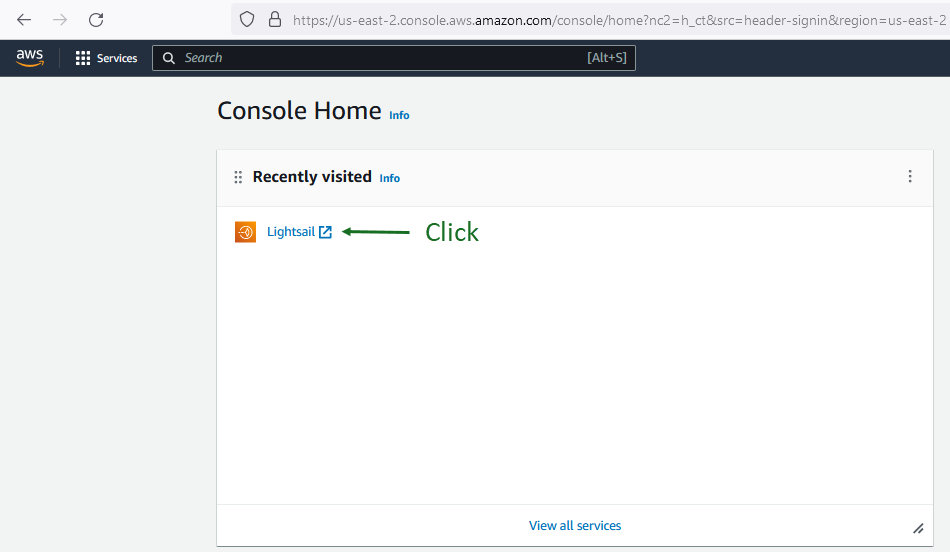 Directed to the Lightsail Home Page

Let's connect to it.
Click on the three dots in the upper right corner > Manage.

Manage Instance Screen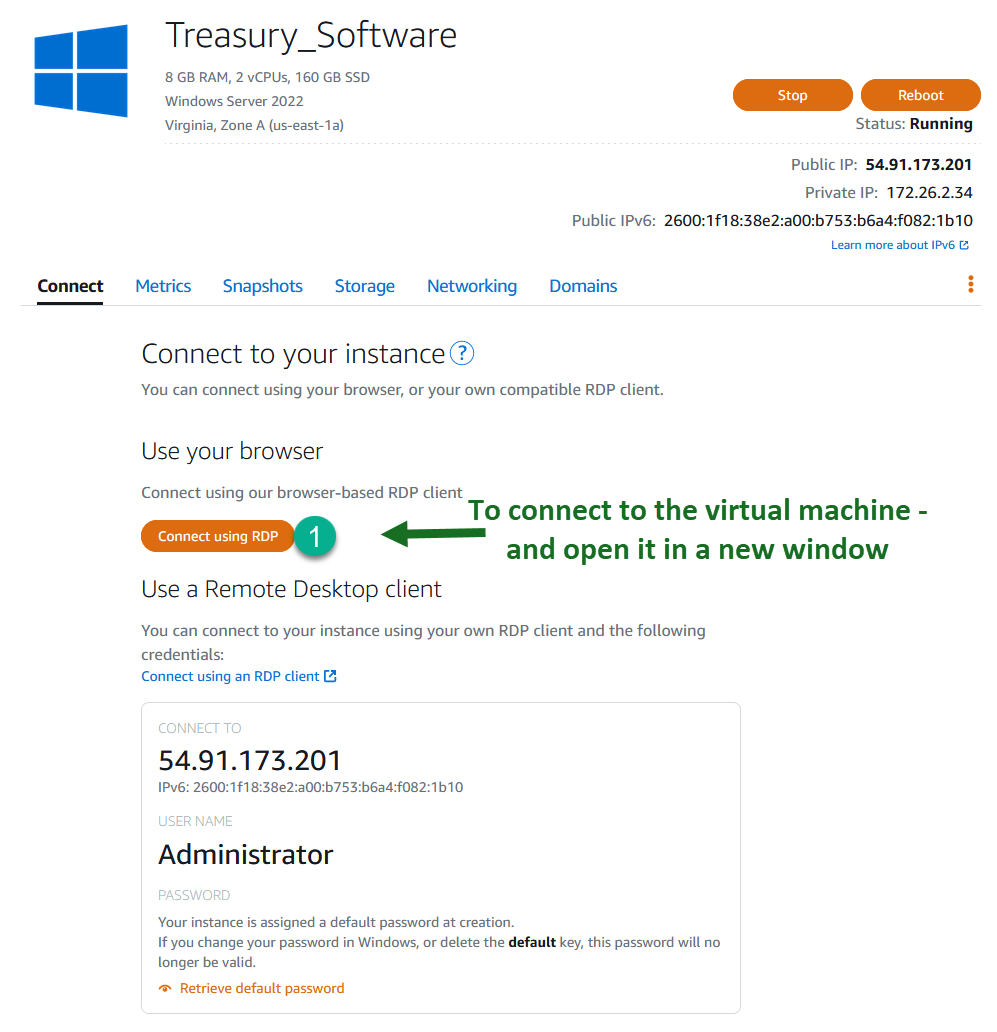 Congratulations - Your Virtual Machine
Tip: You'll be prompted to join a network - ok to click 'yes' to connect to other virtual machines/instances in your AWS Lightsail account (right now it doesn't matter as there's only one instance).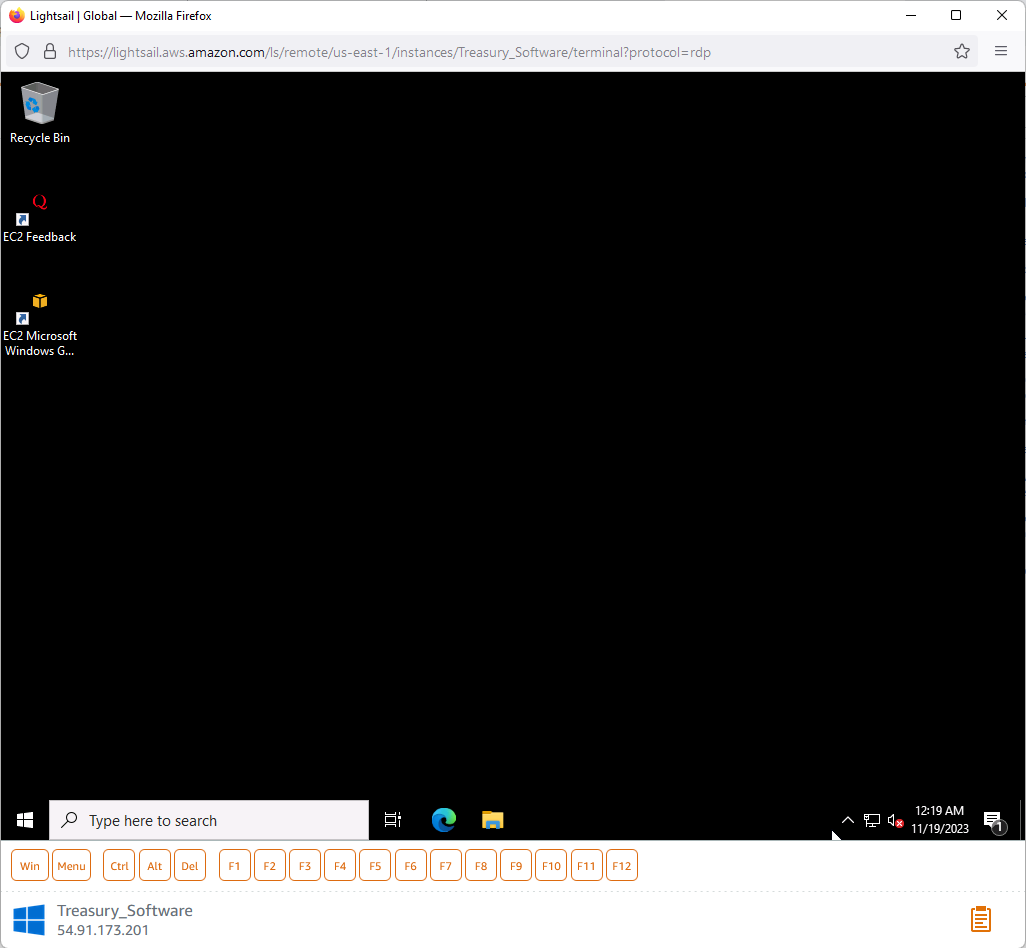 Important - when done, simply close the window (this will leave the virtual machine running).
Do NOT shut down the computer through the Microsoft Windows Start button, as this will cause AWS to reassign a new IP address (discussed later).
Tip: You can assign a Static IP Address (advanced).
Amazon, Amazon Web Services and Lightsail are registered trademarks of Amazon.com, Inc.